The Importance and Meaning of Natural Perfume
A celebration of Pairfum's range of boutique natural perfume
Why are Natural Perfumes so important ?
For those with sensitive skin or allergic reactions, finding a high quality organic and natural perfume is a challenge at the best of times, especially if you wish for the natural perfume to carry the same fragrance of its synthetic twin.
Those who elect to go for a natural perfume also have incredibly high ethical standards, and so they should. But it is essential that you are able to compliment your arsenal of other ethically sourced beauty products when it comes to your natural perfume and fragrance repertoire.
Reputable but more boutique and niche perfumery houses such as Pairfum - London cater for those with allergies or skin sensitivity and place the enjoyment of being able to wear luxury fragrances within their grasp.All whilst maintaining the outstandingly high ethical standards.
These morale justifications are not the only reasons why wearing an organic and/or natural perfume should be high on your agenda. There are also huge environmental and health benefits. You may have noticed the side effects of some perfumes being headaches or even possible nausea. This is avoidable with organic and natural perfumes.
Fragrances made using natural essential oils bring out physical as well as emotional healing properties. Such states that could be created can vary from calming and relaxing to mood-lifting and energy-enhancing.


Natural Perfume is no longer Obscure or only for Connoisseurs
We are passionate about Natural in Perfumery
Natural Perfume is an Emerging Trend
At present, consumers are in the very fortunate position where earth-friendly and natural perfumes and beauty products are no longer necessarily associated with a compromise in curb appeal or effectiveness. In fact due to superfood ingredients, plant-based products are often even more coveted as more effective perfumes.
Going green has become a strong trend and now (while it still can remain a challenge) makes regular appearances in the mainstream, However, simply because fragrance is described as a 'natural perfume' or as good for the plant, it isn;t necessarily always the case.
As one would expect, this can cause outrage for those who hold themselves to higher ethical standards when they are betrayed for brands they know and love.
On the other hand, with a bit of education goes a long way and once the vernacular has been broken down, discerning the difference between a truly natural product vs their synthetic counter arts is not as challenging as it may first appear.
At Pairfum, of course, we make sure this is not the case:


Rise Above the Mere Functional !
Luxurious Fougeres In Your Home and On Your Skin.
How is a 'Natural Perfume' Defined ?
However, while we may share these high standards in our natural perfumes, other brands and beauty products can play 'fast and loose' with the truth. Many titles can be misleading so we like to guide our customers through industry terms such as fair trade, natural, organic, clean and vegan and how they can tell them apart.
The most important piece of information you should arm yourself with is that to describe a product as vegan, organic or natural, requires no legal definitions or justification.
The major piece of legislation that is enforced by INCI (International Nomenclature of Cosmetic Ingredients). This requires the ingredients of a perfume to be listed from the highest percentage to the lowest. Brands also like to add flair to their ingredients lists by using scientific terms rather than the more common name. An example would be the use of the word 'aqua' instead of water.
There are online cosmetic dictionaries that can help you make sense of these conundrums but we invite you to allow us to walk you through these terms whilst sharing with you our favourite in-house ranges.
We might recommend: (High quality link to a dictionary to give value and refer to)


Experience Naturally Luxurious Niche Perfume
Enjoy Beautiful & Unique Fragrances built with the the Fougère Accord
Ironically we used the term 'natural perfume' in the title for this article, but 'natural' is considered one of the most prolific and overused adjectives in the industry. The principle reason for this is likely to be that to use this term, the product only has to contain a mere 1% of mineral, naturally-sourced or plant based ingredients.
To be sure you are selecting a 'truly'' natural perfume or beauty product, check for indications such as botanical ingredients being at the top of the list and natural extracts being referred to by their latin or scientific names.
Once again, we recommend you use a cosmetic dictionary with certain ingredients if you are unsure of the latin translation.  But this can be very time consuming so when shopping for reputable brands, they will have their natural percentage clearly labelled on the packaging.
The Soil Association's Cosmos Natural logo is also a good indicator for it signifies that the product doesn't contain synthetic dyes or fragrances, phthalates, parabens and other controversial chemicals.
Unfortunately, we do not live in a utopia and therefore most products must contain some synthetic preservative. So called '100 % natural' products will have a far shorter shelf life and are often therefore not always commercially viable for natural perfume brands.


Fougere For All
Today both men & women enjoy wearing Fougere and it suits all occasions.
In regards to cleanliness, the EU requires that any potential sensitivity causing allergens must be listed on the labelling. Such ingredients are also found in italics at the bottom of the ingredient list.
As a rule, 'clean' products are defined as those that are free from pesticides, parabens, sulphates, phthalates, silicones, petroleum derivatives, synthetic fragrances and artificial colouring.


Oakmoss in Fougère
A magical partnership in Perfumery
You will often find the fair trade logo a=scattered across supermarket aisles. Of course, the iconic symbol means that the small scale and local farmers who grow the crops receive appropriate and sustainable wages for their hard work.
The same applies for the ingredients used in fair trade perfume. In the case of fair trade fragrances, the ingredients usually include coconut, apricot, brazil nut oils, argan and shea butter along with other botanical extracts.


Fougere is an Accord
The beauty of Fougere is its combination of warm sensuality with light freshness.
Natural Perfume Manufacturing Processes
Hundreds of ingredients have the potential to enter a perfume during its composition thanks to the diverse manufacturing processes that are at a perfumery house's disposal.
The material used means that each process is adapted, whether perfumers are using such techniques as first distillation or chemical synthesis.


Fougere is an Accord
The beauty of Fougere is its combination of warm sensuality with light freshness.
Expression:
The expression process is more or less uniquely reserved for citrus fruits for their peels are the only ingredients to have enough natural essences for the process to be worthwhile. 
This niche process involves the fruit being peeled, then the peel is mechanically pierced and pressed with numerous small holes.
The remaining liquid is poured on to wet paper where it settles and is then filtered through which separates the essential oils from the more aqueous parts.
Fruits such as oranges and lemons should not be subject to a treatment involving heat for their fresh and bright aromas are too delicate. Therefore, a process featuring a cold-press is more appropriate.


Fougere is an Accord
The beauty of Fougere is its combination of warm sensuality with light freshness.


Fougere is an Accord
The beauty of Fougere is its combination of warm sensuality with light freshness.
Distillation:
Often described as the separation of solids from other various volatile elements within a blend, distillation relies on a process of the evaporation of a mixture of aromatic plant material and water.
The steam, within which the aromatic elements are carried, escapes through a distillation where it is collected in a Florentine flask once it is chilled and collected.
Sequentially, after a decantation period, the water is separated from the aromatic elements which are collected and labelled as "essences".


You don't need to be a Connoisseur to enjoy a Fougere
Browse our Collection of Fougere Fragrances
Extraction & Enfleurage:
This method is developed from the oldest (and now outdated) process called Enfleurage. Enfleurage used cold fat which acted as solvent which absorbed all odoriferous substances from the plant material it makes contact with.
Today, volatile solvents (such as carbon dioxide, butane, hexane, methanol, toluene and ethanol) replace the more traditional animal fat. The main advantage to these volatile solvents is that they are later eliminated through evaporation, while a waxy substance called concrete remains.
Sequentially, concrete is mixed with alcohol that is then heated and later chilled. Throughout this process the wax and plant matter are removed from the concrete. Finally, once the alcohol has disappeared through evaporation, a pure product is all that remains.


You don't need to be a Connoisseur to enjoy a Fougere
Browse our Collection of Fougere Fragrances
Supercritical CO2:
CO2 is a crucial element to this production process for natural perfume. Through high pressure and extremely low temperatures, CO2 enters a fluid state. Similar to other processes, CO2 takes on the role of a solvent but maintains its fluid nature as a gas.
The invention of supercritical CO2 means it is now possible to obtain extracts whose purity and clarity are indisputable. These extracts also have not been through a process of high temperatures and of course neither do they contain any solvents. 
Less volatile odoriferous substances such as those within spices can be extracted by CO2 as well. When it comes to dry and raw materials that don't respond well to traditional techniques, CO2 produces excellent extractions.
The CO2 used is also recycled during the process making it a very sustainable form of production of natural perfume.


You don't need to be a Connoisseur to enjoy a Fougere
Browse our Collection of Fougere Fragrances
Bio-fermentation:
The next time you appreciate the natural fragrance of vanilla or lavender, that natural aroma could actually come from baker's yeast.
A report from Chemical & Engineering News explains how being able to use yeast and bacteria engineered in a lab to manufacture perfumed normally derived from botanical sources is a secretive evolution in the natural perfume industry.
Humans, as a species, have worked tirelessly to harness high quality bouquets for centuries. In the past this process has required painstaking hours extracting plant oils from exotic plants in far-flung countries. So far the natural perfume industry has been able to rely on such supply chains and logistical projects. However, seeing the disruption caused by Covid and how fragile the system would be following other crises such as war or corruption, innovation has proven to be a more reliable ally.
This challenge was also apparent a decade ago in 2010 when there was a patchouli oil shortage which inhibited the production of incense and personal and home care products. This shortage was primarily attributed to the volcanic eruptions, earthquakes and rainy weather which damaged crops as well as disrupted supply chains.
Thanks to scientific innovations, the manufacturing of fragrances using microbes has become a much welcomed possibility.
A lot of the hardest oils to naturally obtain (examples of such would be sandalwood, orange, rose and grapefruit) can now be sourced and manufactured from a petri dish thanks to biotechnological developments.
Evolva, Isobionics & Allylix along with other bio-tech firms claim they have the ability to produce almost any plant-derived molecule. Excluding the inherent complications in the scaleup of production, the potential is limitless.
This also also doesn't simply have to be limited to natural perfumes currently being produced. At the 2016 World Perfumery Congress in Miami, another biotech firm by the name Ginkgo Bioworks explained a concept of naturally creating ancient bouquets.
They are developing a process where it will be possible to extract the DNA from currently existing plants and then reproduce the fragrance that quite possibly wouldn't have been appreciated for thousands of years.
In fact, Ginkgo Bioworks have already used bakers' yeast to produce the sweet, musky smell of rose and other fragrances.
In the words of the late and great William Shakespeare, "A rose by any other name would smell as sweet." Who thought that 'other name' would be a microscopic fungus.


Fougere is an Accord
The beauty of Fougere is its combination of warm sensuality with light freshness.


You don't need to be a Connoisseur to enjoy a Fougere
Browse our Collection of Fougere Fragrances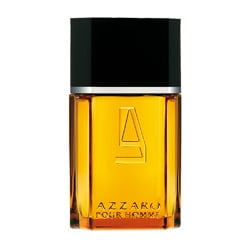 Azzaro Pour Homme by Azzaro
In a list of the top-selling perfumes for men in the European markets, Azzaro would surely make an appearance. A true charmer who has dressed celebrities from Jane Birkin to Romy Schneider, Loris Azzaro is often described as an instinct driven and a truly fascinating man.
In this fragrance, the timeless and masculine olfactive structure is improved upon by the unconventional touch of zesty, ethereal and unexpectedly transparent notes paired with ingredients often found in much higher concentrations in the typical perfumes of his competitors.
Various notes of carefully herbaceous lavender features alongside anise and fennel in a unique accord. The clear presence of cardamom, vetiver, sandalwood and patchouli enrich the already woody and spicy middle note. Facets of musky and amber finally bring warmth to the whole miraculously contain all of the charm of Italy.
Boss Number One by Hugo Boss
The nose behind this aromatic Fougère fragrance for men was Pierre Wargnyne. Hugo Boss launched Boss Number One in 1985.
This fragrance should be remembered in the context of its time, of Wall Street brokers and London Bankers in their elegant suits with shoulder pads, wearing Rolex and stepping into Luxury cars. Hugo Boss epitomised captured this spirit and this fragrance was the scent of success.
Top Notes : Artemisia, Juniper Berry, Basil, Lemon
Heart Notes : Jasmine, Rose, Clary Sage, Honey
Base Notes : Cedar, Patchouli, Cinnamon, Tobacco
Prada Pour Homme by Prada
One year on from the launch of their first feminine fragrance, here are some of the words used to describe Prada's first fragrance for men: complex, refined, luxurious and bold.
Suede with its leathery accents, citrusy cologne, soap accented fern and amber are the four olfactory paths that lead to this Fougère fragrance. Like other brands, the voluptuous, rich and sophisticated bouquets are enhanced by the luxurious bottle blended with retro influences and design.
Top Notes : Cardamom seed, Bergamot, Mandarin, Neroli
Heart Notes : Orange Blossom, Geranium, Myrrh, Vetiver, Nirvanolide
Base Notes : Labdanum Ciste, Vanilla, Patchouli, Sandalwood, Tonka Bean, Leather, Saffron
Eternity For Men by Calvin Klein
Summarised as a non-citrus freshness that remains on the skin in both a mild and clean manner.
The late 1980s in the USA is characterised by the return to family values, of which Eternity for Men is thought of as a forerunner. Invoking the images of family and the value of fidelity, Calvin Klein uses this messenger of universal truths as a vehicle to pay tribute to his marriage
Although this perfume debuted in the American market in 1989 and has been a leader in men's perfumes for many years, this Fougère fragrance was introduced in France much later in 1993.
The bouquet that blends fruity accents, aquatic tones and sandalwood notes provides the fragrance a "nouvelle fraiche" - a modern flavour.
This bouquet is built on a foundation of Fougère that is robustly strengthened by coumarin and lavender while being modernized by a copious use of transparent floral notes.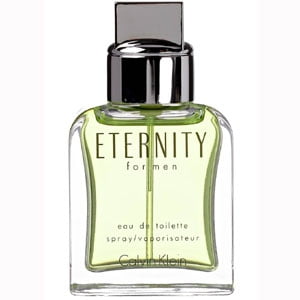 Dolce & Gabbana Pour Homme by Dolce & Gabbana
The reflection of the sophisticated and sexy Italian men.
The iconic Italian house has created a 'perfect synthesis between their innate love of tradition and an ardent desire for what's contemporary'. The style and elegance of the 'Dolce & Gabbana' man is perfectly illustrated by this Fougère through its peppery and freshness.
The warm tonka beans are paired exquisitely by the dryness of tobacco and cedar, upon which the iconic trio of pepper, sage and lavender unveils a spicy aromatic heart. All of which is opened with flaunting fresh tonalities of neroli, mandarin, bergamot and orange.
Drakkar Noir by Guy Laroche
Launched in 1982, this was for almost a decade the most widely used men's fragrance in the world, with nearly 50% of american males having worn it at some point. It is described as "the gentle forcefulness of a man's perfume".
As a result of a contemporary fruity note, updating a classical Fougère accord created a masculine bouquet that remains one of the top 10 perfumes in Europe.
A pineapple note has toned up the lavender base that is herbaceous with fresh mint, basil, verbena and rosemary. The spicy heart tones add a freshness while the musk, cedar and oakmoss heighten the woody finale to the note.
Top Notes : Lavender, Rosemary, Basil, Verbena
Heart Notes : Angelica, Cinnamon, Coriander, Juniper Berry
Base Notes : Balsam Fir, Patchouli, Vetiver, Oakmoss
Tabac by Mäurer & Wirtz
Tabac was launched in 1959 and for the time it was a revelation with its soapy, creamy masculinity. The combination of aldehydes and tobacco were very innovative for its era.
Think of it as a "muscle car": slightly out of touch for everyday use but a classic that the world could not do without.
Top Notes: Aldehydes, Lavender, Neroli, Bergamot, Lemon
Heart Notes: Carnation, Orris Root, Jasmine, Rose, Pine Needles
Base Notes: Tonka Bean, Amber, Musk, Vanilla, Oakmoss, Sandalwood, Tobacco
Kouros by Yves Saint Laurent
Inspired by the mythical world of ancient Greece, a touch of elegant virility gives an atmosphere of the iconic greek gods.
A truly alluring perfume found on the all-conquering man of the 1980s, it was launched in 1981. One can literally smell the shoulder pads typical for the Eighties when sampling this perfume.
Top Notes : Artemisia, Coriander, Bergamot, Laurel
Heart Notes : Geranium, Jasmine, Carnation, Cinnamon
Base Notes : Patchouli, Vetiver, White Musks, Amber
Perfume
House
Top Notes
Heart Notes
Base Notes
Fougere Royale

(1775)

Houbigant
Lavender, Clary Sage, Bergamot
Carnation, Orchid, Heliotrope, Rose, Geranium
Tonka Bean, Musk, Vanilla, Oakmoss, Coumarin
Tabac  (1959)
Maurer & Wirtz
Aldehydes, Lavender, Neroli, Bergamot, Lemon
Carnation, Sandalwood, Orris Root, Jasmine, Rose, Pine Tree Needles
Tonka Bean, Amber, Musk, Vanilla, Oakmoss, Tobacco
Brut Original

(1964)

Fabergé
Orange Blossom, Aromatic Notes
Geranium, Fern Accord
Patchouli, Sandalwood, White Musks
Paco Rabanne Pour Homme

(1973)

Paco Rabanne
Clary Sage, Rosemary, Rosewood, Laurel
Geranium, Lavender, Tonka Bean
Hiney, Oakmoss, White Musks, Amber
Azzaro Pour Homme

(1978)

Azzaro
Fennel, Lavender, Anise, Basil
Patchouli. Sandalwood, Vetiver, Cardamom
Oakmoss, White Musks, Amber, Leather
Kouros (1981)
Yves Saint Laurent
Artemisia, Coriander, Bergamot, Laurel
Geranium, Jasmine, Carnation, Cinnamon
Patchouli, Vetiver, White Musks, Amber
Drakkar Noir (1982)
Guy Laroche
Lavender, Rosemary, Basil, Verbena
Angelica, Cinnamon, Coriander, Juniper Berry
Balsam Fir, Patchouli, Vetiver, Oakmoss
Boss No1

(1985)

Hugo Boss
Artemisia, Juniper Berry, Basil, Lemon
Jasmine, Rose, Clary Sage, Honey
Cedar, Patchouli, Cinnamon, Tobacco
Eternity For Men

(1989)

Calvin Klein
Lavender, Bergamot, Lemon, Petitgrain
Orange Blossom, Lily-of-the-Valley, Coriander, Juniper Berry
Rosewood, Sandalwood, White Musks, Amber
Le Male (1995)
Jean Paul Gaultier
Artemesia, lavender, Mint, Bergamot, Cardamom,
Caraway, Orange Blossom, Cinnamon
Sandalwood, Tonka Bean, Amber, Vanilla, Cedar
Prada Pour Homme

(2006)

Prada
Cardamom Seed, Bergamot, Mandarin, Neroli
Orange Blossom, Geranium, Myrrh, Vetiver, Nirvanolide
Labdanum Ciste, Vanilla, Patchouli, Sandalwood, Tonka Bean, Leather, Saffron
Dolce & Gabbana Pour Homme (2012)
Dolce & Gabbana
Bergamot, Mandarin, Neroli
Sage, Pepper, Lavender Note
Cedar, Tonka Bean, Tobacco


You don't need to be a Connoisseur to enjoy a Fougere
Browse our Collection of Fougere Fragrances


Be Your Authentic Self and Enjoy Luxury
Pairfum
Transform your Home into a Sensuous Haven of Boutique Luxury.
Niche Perfume by

Pairfum

London
Links to Pages with more about the Boutique Perfume, Our Perfumery House and Pairfum London