Natural Perfume Room Sprays
'Eau de Toilette' Room Sprays for a long-lasting Fragrance in your Home.
A Natural Signature for your Home.
Infuse your home with the most beautiful natural perfumes courtesy of our fragrant room sprays.
Room Perfume Sprays are an uncomplicated & elegantly fast way to add a burst of freshness to your home and are a viable alternative to candles or aroma diffusers.
PAIRFUM London proudly presents the 'Eau de Toilette' room fragrance sprays with long-lasting perfumes (4-8 hours) in elegant bottles that are designed to be displayed.
Discover Niche Perfumes for your Home, direct from our in-House perfumer and developed for the Connoisseurs of Fragrance, also known as the 'CognoScenti'.
Natural Perfume Spray for your Home, Long-lasting & Healthy for your Family & Friends
How To Use Them ?
How Long Do They Last ?
Comparison Room Spray v Skin ?
Liquid Changes Colour ?
Any Precautions ?
Materials Used ?
Room Fragrance Spray Buying Guide - Part 1
Is the Perfume Oil different in a Room Spray?
Yes, the essential oils sprayed from a room fragrance spray must float and spread throughout your room!
Not only this, but they need to be strong, as only small amounts will need to suffice to scent the air naturally.
PAIRFUM London solves this double challenge in two ways:
alcohol: only natural alcohol and no water in our sprays. Water is heavy and falls to ground, whereas alcohol naturally expands and rapidly diffuses the perfume in the room. It is obvious that the smaller the droplets, the longer they can float. Nothing matches alcohol in its ability to break up a liquid fragrance oil into tiny molecules that float in the room naturally.
strong: essential oils that are strong even at low concentrations in the air. This is called the science of 'odour detection'. A good example is vanilla: even small traces of vanilla in the air are easily perceived. We use our solid unterstanding of this science to design our perfume for room accordingly.
We believe that only the Best Room Fragrance Sprays are water-free and use fragrance oils that are strong in the air.
We delight to confirm that PAIRFUM London's room sprays are water-free and use essential oils that are known to be strong in the air, which is why our fragrances last for 4 - 8 hours in the air!
We advise to avoid buying water-based sprays and aerosol air fresheners. These typically only last for minutes and scrimp on fragrance oils that are strong in the air, due to their price.
Enjoy natural, healthy & long-lasting fragrance sprays in your home. Few can match PAIRFUM London but nobody surpasses us!
What about Room Spray Essential Oils?
Our room perfumes are created using natural, essential oils.  They are a natural choice for the Perfume Connoisseur in you, especially 'Perfumistas'.
Here at PAIRFUM, we invite you to add a touch of loving elegance to the world within your home:
- an 'Eau de Toilette' for every room in your home, long-lasting and unique
- 2 x applications / sprays will perfume your room for between 4–8 hours (unvented room)
- 100% natural & biodegradable alcohol from sugar (molasses), i.e. renewable
- CO2 neutral – non toxic – non carcinogenic
PAIRFUM's natural perfume sprays will infuse your rooms with evocative couture perfumes and their pure fragrance oils.
You will be surprised by how many will notice.
Another delightful way to envelope your home & family with your care. Enjoy being a Perfumista.
Which Rooms?
Room sprays are very versatile and can be used in many different 'spaces'. Here are a few examples:
Home
Your Office
a strange Hotel Room
your own Car or a Rental Car
Having said this, we are always excited to see the new and creative ways lovers of Niche Perfumes or the 'CognoScenti' use their Home Fragrances.
Looking specifically at your home, there are a few rooms or scenarios where perfume sprays come to the fore:
the hallway: the first place where visitors enter! Make the home welcoming just before guests arrive. Equally, this is the room from which everybody leaves. A scent can leave a trail.
the kitchen: cooking accidents happen, even in a 5-star Michelin restaurant. A few sprays can instantly remove the last 'olfactive' trace of the mishap.
bathroom: perfume sprays are instant! Do we need to say more?
the bedroom: spray a calming scent to prepare body & soul for a restful night's sleep.
the guest room: similar to the hallway, spray a little Lavender Room Spray just before your guests arrive to ensure they have a good night's sleep.
Precious

Pairfum

in a Spray for your Home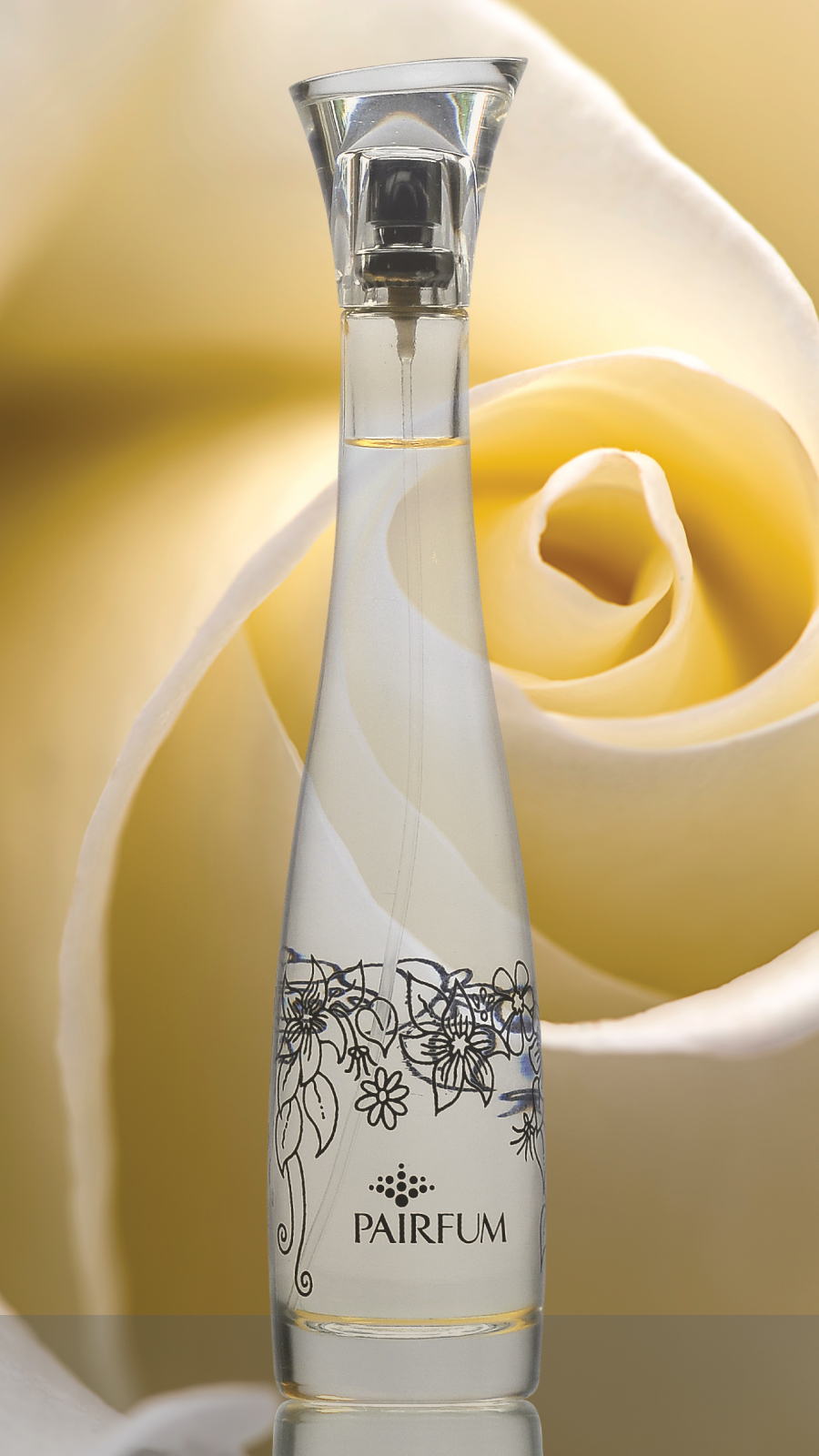 Pure Luxury with a Conscience - Handmade by Artisans in our Perfume Ateliers in the UK
Adding Your Signature Touch - Part 2
What about Layering Room Perfume?
Absolutely Yes!
Room spray perfumes can be layered, just like fragrances that you wear. Simply spray two scents in the room and they will blend naturally in the air.
Enjoy becoming a true 'Perfumista' or 'CognoScenti' and create something unique for the day.
Who would not prefer an individual perfume, a signature scent for their home? Why not become creative and try different blends?
Layer the fragrances in your home, the same way would layer them on your skin to create a distinctive and individual room perfume in your home.
Transform your rooms into havens of boutique luxury. Make the space completely and uniquely You!
Use PAIRFUM to create your own personal symphony of scents.
Perfume for Room & Mood?
Use our perfumes liberally and they will enhance the mood in your home instantly.
Just before your visitors arrive, use a natural fragrance spray in the hallway to set the tone for the evening and create a happy & cheerful tone.
Perfume should be part of the multi-sensorial experience you create within your home. Your family and friends will delight in it.
If you are looking for a fragrance to instantly calm & relax, then choose our Linen & Lavender room spray, as it contains a perfume accord that is scientifically proven to calm.
PAIRFUM Flacon, a natural 'Eau de Toilette' room spray, offers an intense and beautiful fragrance with natural and organic essential oils, lasting up to 12 months in a normal household.
Room Perfume for Travellers?
Absolutely, we recommend it highly.
Room Perfume Sprays are ideal for instantly adding your personal touch, not just at home but also when travelling.
Many of us travel for work to foreign countries, hire rental cars or stay in hotels on weekends away. Essentially, we are frequently in unfamiliar surroundings and sometimes we unfortunate to be allocated a room that does not smell completely fresh.
In those moments, it is vital to our wellbeing to quickly relax, unwind and wake-up fully refreshed the next morning.
A room perfume spray has the ability to instantly give your room a 'sense of home' or to create a 'calming atmosphere' and prepare your mind, body & soul for a restful night's sleep.
The PAIRFUM Voyage Spray is ideal for busy globetrotting travellers:
it is compact and fits into your luggage,
it passes security at the airport (only 30m), and
it fits into the glove compartment of your car
expected to last for upto 4 months,
fragrances with natural and organic essential oils
We offer PAIRFUM Voyage in a choice of beautiful fragrances. Here are a few examples:
Black Orchid
SPA
Rich Spices
Linen & Lavender Room Spray
and 15 other perfumes.
Enjoy adding your own flair to a strange room, regardless of where you are staying.
What Is Unique about a Perfume Spray for the Room?
Room Fragrance sprays have unique advantages of other Room Perfumes:
they instantly add a scent to the whole room
they volatilise the entire fragrance at the same time, i.e. its base, heart and top notes
they consistently spray the same perfume, even after months.
No other Room Perfume product has this ability.
This is why they have a unique role to play in our homes.
Think of the following products and compare them with them a room spray: perfume candles, aroma diffusers, wardrobe sachet, botanicals & pot pourri, incense, etc.
The one downside of room fragrance sprays is that we have to actually 'spray' them, which is inconvenient. In other words, they don't spray automatically.
Read in our Blog & Magazine about:
Anything 'Making Scents', e.g. perfume memories
Home Fragrance, Couture Perfume, Skin / Bath / Body Care
Ingredients, e.g. natural / organic essential oils, flowers, bees, waxes.
Your Home, e.g. beautiful interior designs, architecture, decor, ...
Food, Drink, e.g. essential oils in foodd, desertd, drinks,...
Britain, e.g. London, the Queen and Royal Family, ...
Enjoy shopping in our online Boutique:
Natural Home Fragrance:
Luxury Scented Candles, Reed Diffusers and Refill Oils, Perfume Room Sprays, Sleep & Pillow Sprays, Fragrant Botanicals, Wardrobe Sachets, Drawer Liners, ...
Natural Perfume:
Eau de Parfum "Intense" Sprays,  Eau de Toilette Sprays, Eau de Parfum Travel & Purse Sprays, The Perfume Experience Box, ...
Organic Bath, Body & Skin Care:
Hand Lotions and Creams, Hand Oil & Washes, Body Lotions, Body Washes and Shower Oils, Foam Bath, Hand Soap, …
Gifts & Giftsets:
Giftboxes, Giftsets, Luxurious Gift Bags & Tissue Paper, Gifts for Men, ...
Enjoy an 'Eau de Toilette' for Your Room
Naturally Pure Fragrance Spray & Essential Oils for Your Wellness
Find out more about PAIRFUM's Artisan Fragrances and take a look at our Perfumery Guides.
A Sensuous Pleasure or a Treat for Somebody You Love
Naturally Pure for Your Wellness at Home