Oud Perfume
In this article you will discover the following about Oud Perfume or Agarwood:
Olfactory Groups, Fragrance Descriptions & Triangles
What Oud or Agarwood smells like
History of Oud
Cultivation & Extraction
Iconic Oud Perfume
Other uses of Oud
Oriental Fragrances
Sophisticated, sensual perfumes created with heady substances such as musk, vanilla, exotic woods (e.g. Oud or Agarwood), spices, tropical flowers and other rich ingredients, such as amber, tobacco, spices, animal notes and tree resins.
These wonderfully warm notes may have facets of citrus, fruit, green and other notes to freshen them up.
Cardamom, Tonka & White Oud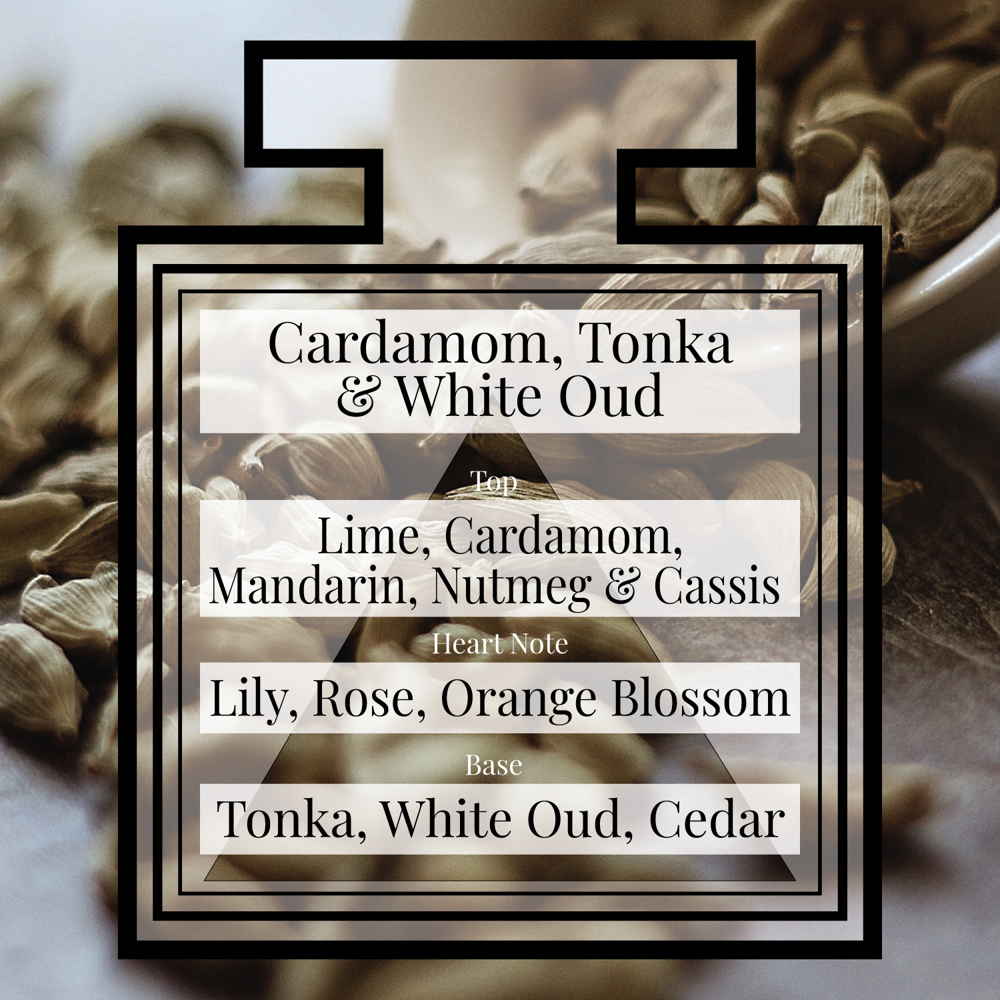 This rich, passionate fragrance opens with Lime & Mandarin, Cardamom, Nutmeg, Clove and fruity hints of Cassis. At the heart of this accord are spicy White Lily, Rose and Orange Blossom. A sensual base of Tonka, White Oud, Cedar, Santal and Amber rounds off this creation.
What Does Oud Smell Like?
Oud, also known as agarwood, is a resinous wood that is prized for its unique and luxurious scent. It has been used in perfumery for centuries and is a key ingredient in many iconic fragrances.
Oud or agarwood has a complex and distinctive scent that is often described as woody, smoky, and animalic. It has a rich, balsamic quality that is sometimes compared to amber, and a sweetness that can be reminiscent of honey or dried fruit. Oud also has a medicinal and slightly spicy quality, with hints of leather, tobacco, and incense.
Use in Perfume
Oud is a highly prized ingredient in perfumery due to its unique and luxurious scent. It is often used as a base note in fragrances, providing depth, richness, and longevity.
Oud can be paired with a wide range of ingredients, from floral and citrus notes to spicy and woody accords. It is particularly popular in oriental fragrances, where its warm and exotic qualities are highly valued.
History of Oud in Perfumery
The use of oud in perfumery dates back to ancient times. It was highly valued in the Middle East and Asia, where it was used as a perfume ingredient, incense, and medicine. Oud was also traded along the ancient Silk Road, where it was considered as valuable as gold and silver.
In the 16th century, oud became popular in Europe, where it was used to scent clothing and other luxury items. It was particularly popular among royalty and aristocracy, who valued its exotic and expensive qualities. Oud continued to be used in perfumery throughout the centuries, and today it is a beloved and iconic ingredient in many fragrances.
Cultivation and Extraction
Oud is produced from the resinous wood of the agarwood tree, which is native to Southeast Asia. The tree is infected with a fungus, which triggers a natural defense mechanism that causes the wood to become resinous and fragrant. The infected wood is then harvested and processed to extract the precious oud oil.
The extraction process is complex and time-consuming, and requires great skill and expertise. The wood is first soaked in water or steam-distilled to extract the essential oil. The resulting oil is then aged for several years to allow the scent to develop and mature. The longer the oil is aged, the more complex and valuable its scent becomes.
Iconic Oud Fragrances
There are many iconic perfumes that feature oud prominently in their compositions.
One of the most famous is Tom Ford's Oud Wood, which combines oud with notes of rosewood, cardamom, and sandalwood to create a rich and luxurious scent.
Another popular fragrance is Yves Saint Laurent's M7 Oud Absolu, which pairs oud with notes of mandarin, patchouli, and vetiver to create a spicy and woody scent.
Other iconic fragrances that feature oud include Amouage's Jubilation XXV, which combines oud with frankincense, myrrh, and amber to create a mystical and exotic scent, and Montale's Black Aoud, which pairs oud with notes of rose and patchouli to create a dark and mysterious scent.
In recent years, oud has become increasingly popular in niche perfumery, where it is often used in unusual and avant-garde fragrances. These fragrances may feature oud in unexpected combinations, such as with leather, tobacco, or coffee, to create unique and daring scents.
Which is your favourite Oud Perfume?
Niche Perfume that Complements You, Naturally!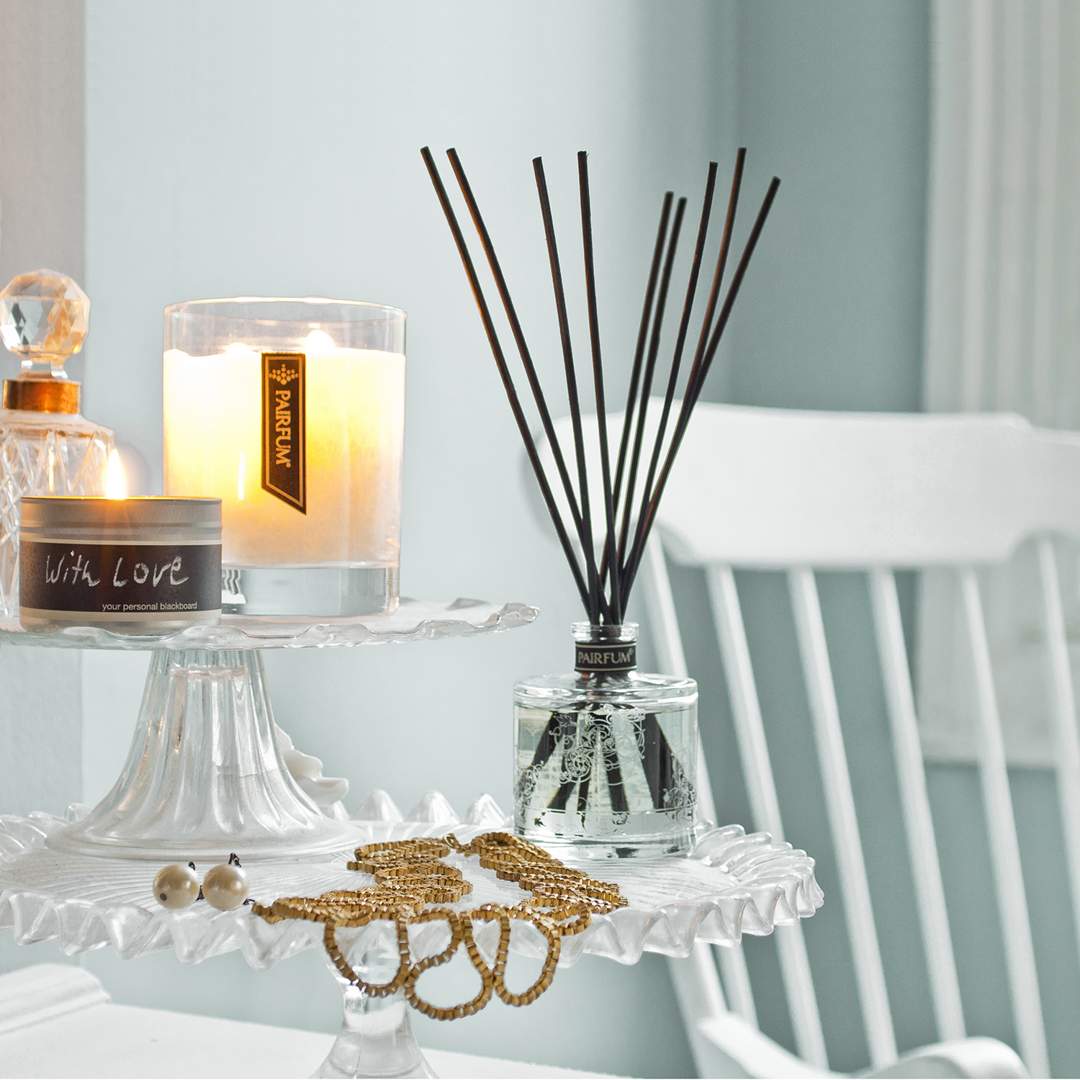 Read in our Blog & News Magazine about: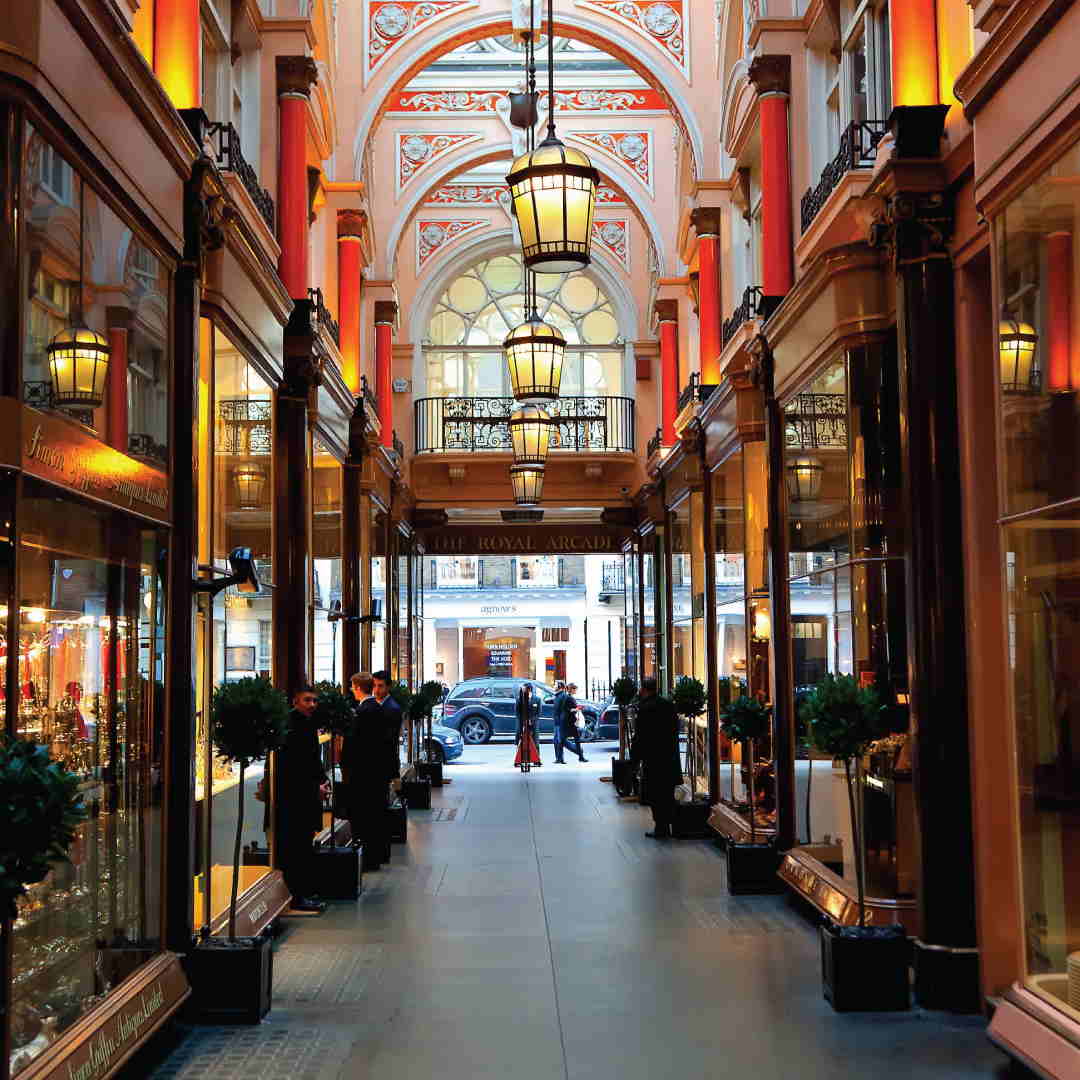 Enjoy shopping in our Online Boutique:
Natural Perfume:
Eau de Parfum "Intense" Sprays, Eau de Toilette Sprays, Eau de Parfum Travel & Purse Sprays, The Perfume Experience Box, …
Natural Home Fragrance:
Luxury Scented Candles, Reed Diffusers and Refill Oils, Perfume Room Sprays, Sleep & Pillow Sprays, Fragrant Botanicals, Wardrobe Sachets, Drawer Liners, …
Organic Bath, Body & Skin Care:
Hand Lotions and Creams, Hand Oil & Washes, Body Lotions, Body Washes and Shower Oils, Foam Bath, Hand Soap, …
Gifts & Giftsets:
Giftboxes, Giftsets, Luxurious Gift Bags & Tissue Paper, Gifts for Men, …