Fragrance Descriptions for the Niche Perfumes by

Pairfum

London
Visualise perfume through Olfactory Groups, Fragrance Descriptions & Triangles
Discover unusual and intriguing fragrances, rare spices worked into unique accords, timeless and trendsetting notes or perfume ingredients you might not yet have heard of.
The olfactory groups, fragrance descriptions & triangles offer but a mere glimpse into each perfume and the fascinating experiences they offer.
Sophisticated, sensual perfumes created with heady substances such as musk, vanilla, exotic woods, spices, tropical flowers and other rich ingredients, such as amber, tobacco, spices, animal notes and tree resins.
These wonderfully warm notes may have facets of citrus, fruit, green and other notes to freshen them up.
Spiced Coffee & Oaked Vanilla
This warm, Oriental Spicy Fragrance opens with the top notes of Pink Pepper, Orange Blossom and Crisp Pear. The Heart of the Fragrance is a modern blend of rich & dark Coffee with the elegance of Jasmin. The elegant finale is a sophisticated base of Vanilla aged in Oak, Patchouli and Cedar.
Cardamom, Tonka & White Oud
This rich, passionate fragrance opens with Lime & Mandarin, Cardamom, Nutmeg, Clove and fruity hints of Cassis. At the heart of this accord are spicy White Lily, Rose and Orange Blossom. A sensual base of Tonka, White Oud, Cedar, Santal and Amber rounds off this creation.
This is a very large and a most widely used olfactive family and a single flower or a floral bouquet is the main theme of each creation.
It is generally split into red flowers (rose, violet,…) and white flowers (jasmin, orange blossom, tuberose, YlangYlang, honeysuckle, …). These florals may be enriched with green, aldehydic, fruity or spicy nuances.
Some perfumers also like to add a further green-white floral sub-group classification for flowers such as Muguet.
Others have added an entirely new category: Florientals. It groups perfumes together that are both Oriental and Floral in style.
Pink Rose & Sensuous Musk
A vibrant, floral fragrance where the top notes of Sparkling Lemon and Lime are enhanced by the fruity nuances of Peach. The feminine, floral heart is a radiant blend of Pink Rose, Magnolia and Frangipani. The dark seductive base of Sensuous Musk, Amber and Precious Woods brings this fragrance to life.
Neroli, Musk, Orange Blossom
This beautifully fresh, floral fragrance opens with the natural top note of Neroli. What follows is an alluringly pure & white floral heart of Orange Blossom and Madagascan Jasmine. The sensual base of Radiant Musk and Cedarwood, add depth and warmth to this fragrance.
Here you find accords created around aromatic herbs (sage, rosemary, thyme, lavender,…) that are normally complemented with citrus and spicy notes.
Their masculine character makes them a mainstay of men's fragrances.
A wonderfully fresh, sophisticated fragrance where Sage & Grapefruit are enriched by hints of fresh Bergamot and Tangerine top notes. The invigorating heart is enlivened with nuances of Seaweed, a fresh Sea breeze, Sea Salt and Kelp, all of which becomes smooth with a soft base of Musk, Amber and Cedarwood.
A surprising fusion of spices and freshness, it opens with notes of Bergamot, Grapefruit and hint of Lavender, combined with Ginger, Elemi, Nutmeg & Cinnamon. The heart is Geranium, Rose, Freesia, Gardenia, Jasmin and Orange Blossom, with fruity hints of Coconut and Rasberry. A base of Vetiver, Guaiacwood, Cedar, Amber, Cashmere Musks, Vanilla & Moss supports this note.
Frequently referred to as Fougère, or translated as "fern-like". In modern perfumery, this is one of the main olfactive families.
The name is derives from the perfume 'Fougère Royale' (Houbigant). We have a full page dedicated to Fougere, its history, evolution and key perfumes.
Bergamot, Basil & Patchouli
This woody and aromatic accord opens with Bergamot, Lime, Green Leaves and spicy Basil. The heart is fresh with Lily, Freesia, Violet Leaf, Rose and Geranium. The note rests on a beautifully rich woody base of Patchouli, Vetiver, Sandalwood, Cedar and Amber.
Grapefruit, Pepper & Black Cedar
A rich, woody and spicy fragrance where the zest of Grapefruit & Bergamot infuse the opening with freshness. The sensual heart of Masculine Leather is enhanced by the rich spicy elements of Black Pepper and Nutmeg. The base is intense and woody with Black Cedar, Patchouli, Tonka Bean and Moss.
This olfactive family concentrates on perfume accords where the heart is one of the following woody scents: sandalwood, patchouli, vertiver or cedar.Hints of citrus or aromatics are typically added to round them of.These are warm and elegant fragrances and more masculine in nature.
Sandalwood and patchouli tend to be warm and more opulent in character, whereas cedar and vetiver feel dryer in style.
Spiced Rum, Lime & Guaiac Wood
This Connoiseur's accord opens with the intense aroma of Rum, nuances of Lime & Lemon and a radiant combination of Nutmeg & Pepper. The heart is deep and rich with Tuberose, Iris and Vintage Leather. A fond of Guaiac Wood, Cedarwood, Golden Amber, Vanilla Pod and Musk complete this luxurious fragrance.
The notes in this group are typically based around an accord of oak moss, ciste-labdanum, patchouli and bergamot. Other woody, mossy and floral notes may be added and even replace some of the element. The richness of these fragrances mixes beautifully with citrussy, lavender, leathery or fruity notes.
Chypre accords are rich and long-lasting in character. An early and classic example of this family is 'Chypre' by Coty (1917). We have a dedicated page about the history & evolution of Chypre perfumes with fragrance descriptions.
Mandarin Blossom & Sandalwood
An elegantly, feminine floral Chypre accord opening with the freshness of Mandarin Blossom, Apricot and White Hyacinth as Top notes. It's romantic heart reveals a floral bouquet of Sweet Pea, Jasmin and Ylang Ylang, while the fond of Sandalwood, Patchouli, Amber and Musk create a magnetic trail.
Scarlet Rhubarb & Oakmoss
This bold, floral Chypre fragrance opens with a blend of fresh Tart Rhubarb, Sun-Dried Fruits and Ripe Strawberries. Hints of crisp Apple & Apricot wrap around the warm heart of elegant White Gardenia. The base of Oakmoss and Sensuous Musk provides a rich and lingering drydown.
This olfactive group has no limits: beautiful, fruity fragrances with berries (strawberries, raspberries, loganberries, blueberries, ...), sweet juicy fruit (peaches, nectarines, mango, papaya, ...), tropical fruit (coconut, pineapple,... ), Kiwi, melons, banana, ... there are always new enticing fruit varieties to try.
It is quite common that Skin Care and Toiletry Products are the innovators to introduce a new fruit into this category rather than Fine Fragrance (Eau de Parfum, Eau de Toilette, ...).
The Fragrance Descriptions show that although fruit notes in the top dominate the accords, it is typically the heart and base notes consisting of non-fruit ingredients that ensure these perfumes become delectable delicacies to wear.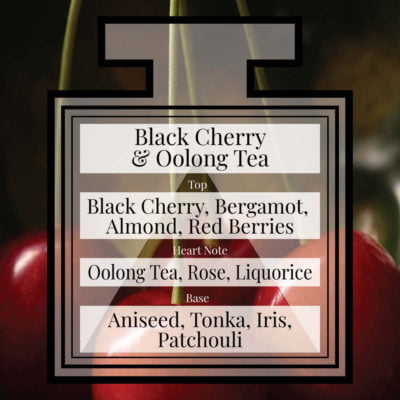 Black Cherry & Oolong Tea
This fragrance opens with the sparkling interplay of the aromas of Black Cherry, Bergamot, Red Berries and Nutty Almond. The heart is a most elegant fusion of Oolong Tea, Bulgarian & Turkish Roses and Liquorice. The sensuous base rests on Aniseed, Tonka, Iris and Patchouli.
A Perfumer's Collection, created purely for your Enjoyment.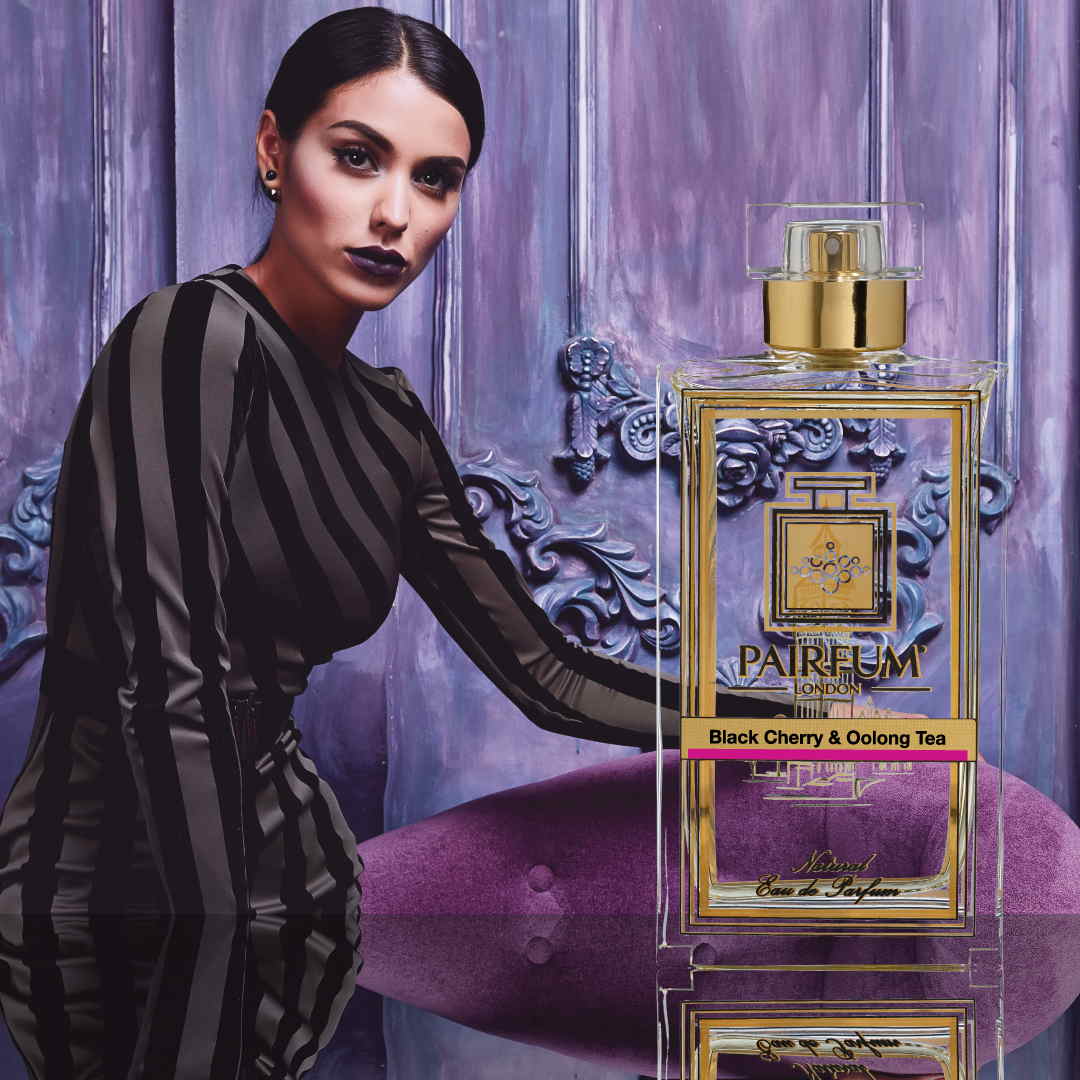 Enjoy the Compliments for Your Fragrance.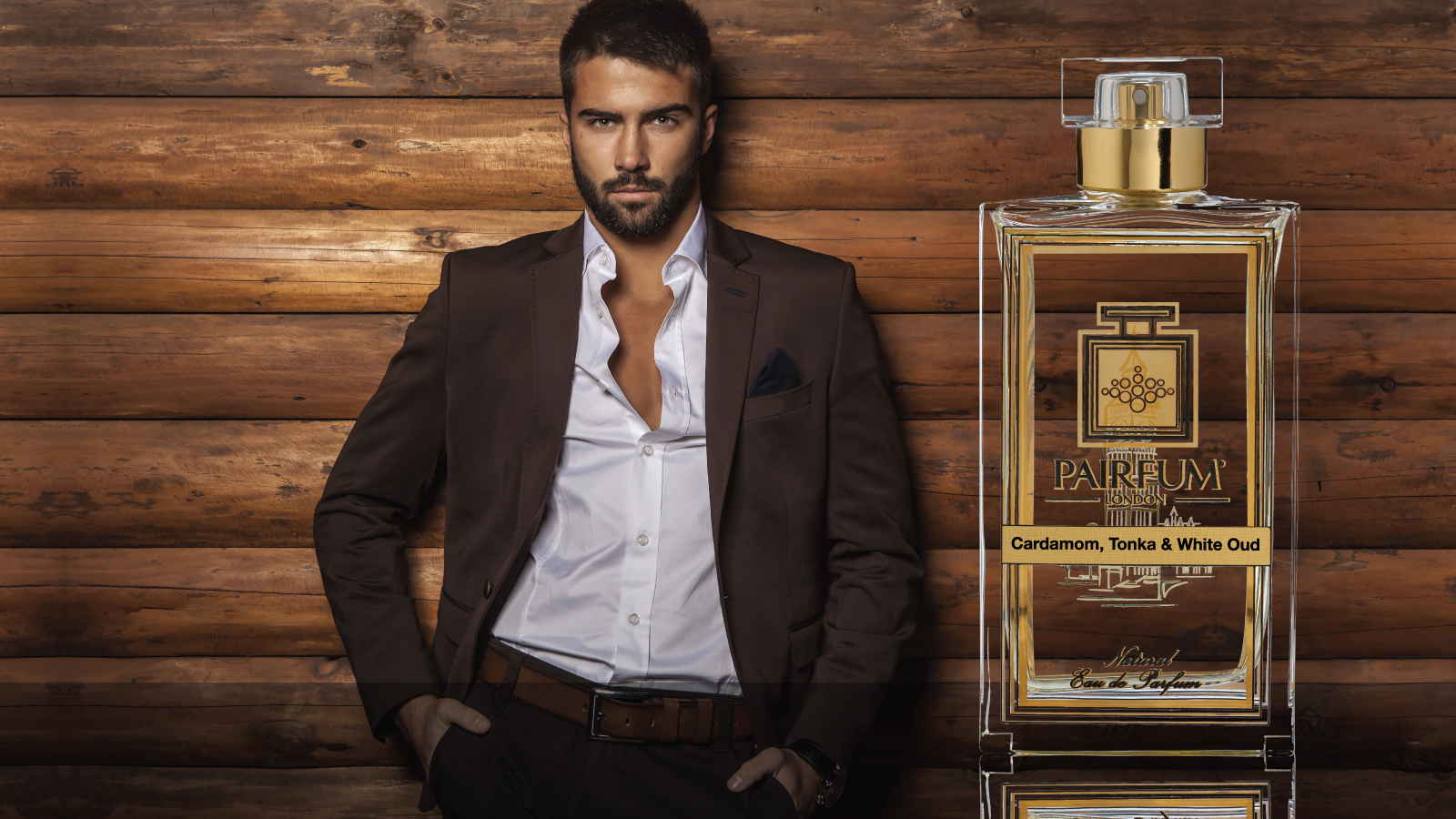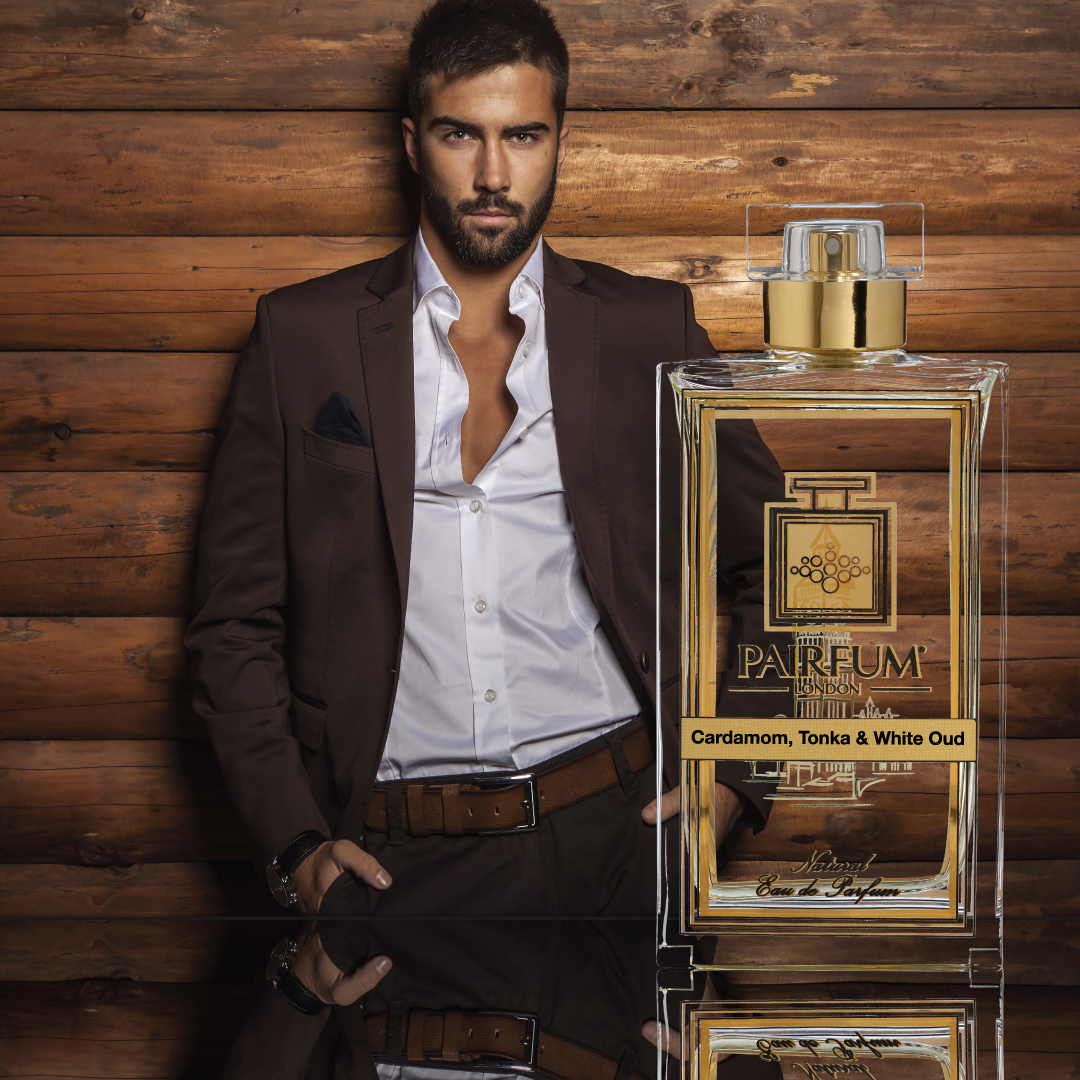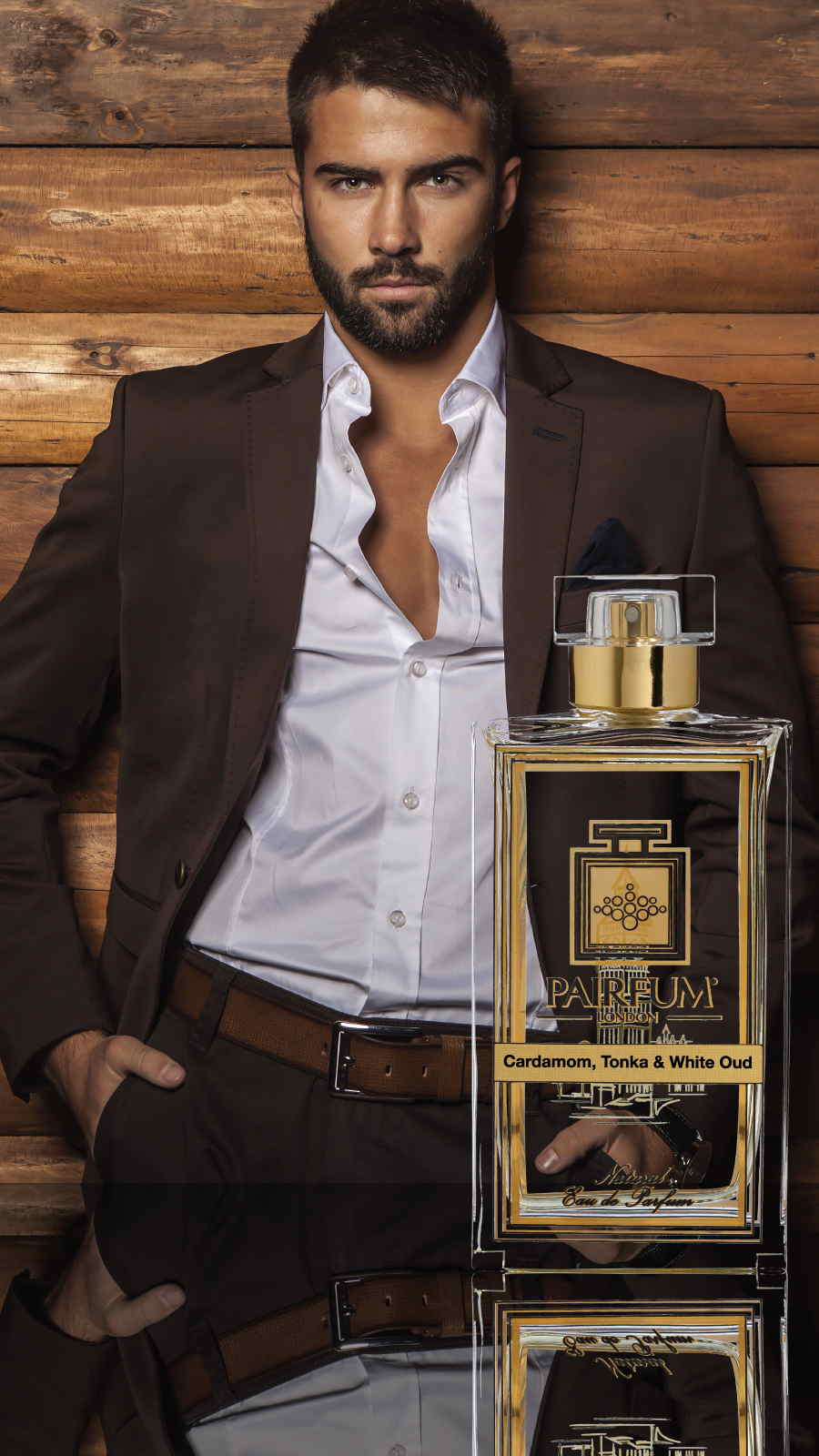 Natural Niche Perfume by

Pairfum

London
Read in our Blog & Magazine about:
Anything 'Making Scents', e.g. perfume memories
Home Fragrance, Couture Perfume, Skin / Bath / Body Care
Ingredients, e.g. natural / organic essential oils, flowers, bees, waxes.
Your Home, e.g. beautiful interior designs, architecture, decor, ...
Food, Drink, e.g. essential oils in foodd, desertd, drinks,...
Britain, e.g. London, the Queen and Royal Family, ...
Enjoy shopping in our online Boutique:
Natural Home Fragrance:
Luxury Scented Candles, Reed Diffusers and Refill Oils, Perfume Room Sprays, Sleep & Pillow Sprays, Fragrant Botanicals, Wardrobe Sachets, Drawer Liners, ...
Natural Perfume:
Eau de Parfum "Intense" Sprays,  Eau de Toilette Sprays, Eau de Parfum Travel & Purse Sprays, The Perfume Experience Box, ...
Organic Bath, Body & Skin Care:
Hand Lotions and Creams, Hand Oil & Washes, Body Lotions, Body Washes and Shower Oils, Foam Bath, Hand Soap, …
Gifts & Giftsets:
Giftboxes, Giftsets, Luxurious Gift Bags & Tissue Paper, Gifts for Men, ...