About Fougère
The History, Evolution & Meaning of Fougere in Perfumery and a Fragrance Review
The name Fougère originates from the french word for "fern"and it is one of the main olfactive families used to describe a perfume.
Fougere is not, however, a single ingredient and instead an olfactory accord or a combination of fragrance ingredients that create a typical perfume.
A classical Fougere usually contains coumarin, bergamot, lavender, vetiver, geranium and oakmoss: they open with fresh top notes of Lavender and Bergamot, develop into a heart of Geranium and finish on a fond of Coumarin, Oakmoss and Vetiver.
Modern Fougères have been fashioned with a variety of other notes including floral, animalic, green, citrus, spices, woods and herbaceous.


Fougere is not an Obscure Class of Fragrances, only for Connoisseurs
We are passionate about Fougere in Perfumery
The Origin of Fougere in the World of Perfumery
'Fougère Royale' from the perfumery house Houbigant Parfum and created by its Paul Parquet, is believed to be the name's origin.
In 1882, when Houbigant introduced Fougère Royale, it was a fragrance originally created for women but the creation quickly became popular amongst the men of the day.
Even today, Fougère mostly features in the category of 'fragrances for men'.
Paul Parquet demonstrated a true pioneering spirit when he used Coumarin, an isolate from the Tonka Bean.
'Fougère Royale' was later discontinued and actually added to the scent archives in Versailles(France), the Osmothéque. Fortunately, the fragrance was reintroduced in 2010 by Houbigant as a perfume for men.
The resurgent popularity of Fougère is attributed to:
its classic nature that offers perfumers the opportunity to add new unique twists, and
the versatility of the note for the wearer,as there are few situations where a Fougere is unsuitable
A complete fragrance wardrobe should never be without Fougère.


Rise Above the Mere Functional !
Luxurious Fougeres In Your Home and On Your Skin.
Fougère (pronounced as 'foo-jair' or 'foo-shair') is one of the main olfactive families of fragrances.
Some perfumery houses say Fougere is its own family, for others it is a sub category of Aromatic and again others combine Fougere with Aromatic into a group.
Fragrance families are defined as 'parent groups' or categories that share a common profile. They share an accord with a typical character. Other fragrance families would include Citrus, Gourmand, Chypre, Fruity, Woody, Oriental and Floral. Each of these families may have further subdivisions for certain nuances or variations.
One such example within the Fougère family would be the term and sub-division named 'Leathery Fougère'. Clearly the term 'Fougère' refers to the primary characteristic, where on the other hand, the term 'leather' makes reference to the secondary accent that defines the fragrance, yet does not dominate the overall impression.
Another example is 'Aromatic Fougère' where additional notes of woods, herbs and even some spices add to the character of the fragrance. This is currently a most popular sub-division.
These classifications are inherently subjective and the same fragrance can be categorised into a different family by a different perfumery house.
Within the Fougère family and genre, the classic, the modern and the contemporary are the most noteworthy.


Experience Naturally Luxurious Niche Perfume
Enjoy Beautiful & Unique Fragrances built with the the Fougère Accord
It would be very dismissive of us to create a guide for Fougère and exclude the fragrance where it all began - Houbigant's Fougère Royale.
Recently brought back to life in 2010 following an extended absence, it is undeniable that Fougère Royale is a classic fragrance. It has the sense of remarkable elegance as a masculine fragrance and instantly feels at home when put with a smart suit and tie and a pair of brogues.
Fougère Royale announces its presence with a sharp blast of zesty bergamot and herbaceous lavender. It prefers to demonstrate strong masculinity with robust top notes rather than opening with a smooth fragrance. The lavender is tessellated by the heart that contains a pinch of geranium, which increases the volume of the menthol facets of the two flowers and adds a touch of sweet rose, The Fougère fragrance then transitions to a luxurious base of moss and warm hay with spots of vanilla spice.
The inspiration and influence it had on a generation (as noteworthy of an achievement as it is) is not the most remarkable part of this icon. It's true power is shown when even 132 years later, the smell hasn't dated a day.
It must be said that it would be naive to suggest the newly revised 2010 version of Fougère Royale would be a perfect recreation of Houbigant's 1882 original. Even with our best efforts, the availability of ingredients and IFRA regulations are an impossible barrier. Nevertheless, the Fougère Royale is just as dignified as ever and the same themes are present throughout.
We would argue that when it comes to masculine fragrance styles, Fougère is timeless.


Fougere For All
Today both men & women enjoy wearing Fougere and it suits all occasions.
Created in 1995, Jean Paul Gaultier's Le Male is on par with Fougère Royale as a classic fragrance despite its more modern origins. However, they could not be more dissimilar, the Gaultier representing something resembling a Fougère pumped full of steroids.
Smelling them both side by side makes one wonder how much of an uproar and outrage would such a fragrance have made if it were to have been released with Fougère in 1882.
Apart from swapping the oakmoss for vanilla and mint, La Male contains all of the ingredients required for Fougère. Within its genre, Le Male is one of the most barbershop-Esque examples and it portrays the preened and buffed male body. (Fougère Royale is more associated with a hairy chest whereas Le Male is a waxed and tanned chest.)
Despite the modernity in it's bouquet, the Fougère spirit continues to thrive within the coumarin vibe with the vanilla in perfect balance with the herbaceous and aromatic zing of the mint.
At present, Le Male is no longer ubiquitous, it remains an exciting perfume and a trend-setter that can be worn easily and to various occasions. It is definitely a Fougère that endeavours to (cheekly) break the rules, whereas its more classical counterpart is a much more formal affair.


Oakmoss in Fougère
A magical partnership in Perfumery
Here at Pairfum London we love to turn familiar themes on their head and to present them in a new and innovative light.
It will come as no surprise that we enjoy an unconventional journey into the Fougère family with two fragrances:
The first one, is a rich, woody and spicy fragrance where the zest of Grapefruit & Bergamot infuse the opening with freshness. The sensual heart of Masculine Leather is enhanced by the rich spicy elements of Black Pepper and Nutmeg. The base is intense and woody with Black Cedar, Patchouli, Tonka Bean and Oakmoss.
This a Leathery Fougère, ideal for the gentleman, the individual, that is confident in his masculinity. The pure and unashamed masulinity of leather, cedar and oakmoss in the best tradition of a Fougere underpin this note and it harmonises beautifully with the fresh zest for life in grapefruit and bergamot.
In the second note, "Bergamot, Basil & Patchouli", the accord opens with Bergamot, Lime, Green Leaves and spicy Basil. The heart is fresh with Lily, Freesia, Violet Leaf, Rose and Geranium. It rests on a beautifully rich woody base of Patchouli, Vetiver, Sandalwood, Cedar and Amber.
A modern Aromatic Fougère that combines the sensuality typical of a Fougere with a re-interpretation of green freshness. This note is inspired by the green, aquatic freshness of the sap of young trees you typically find in a forest. It is very Fougere in its nature and spirit.
Grapefruit, Pepper & Black Cedar
Eau de Parfum
£120.00
A rich, woody and spicy ...
Bergamot, Basil & Patchouli
Eau de Parfum
£120.00
This woody and aromatic accord ...


Fougere is an Accord
The beauty of Fougere is its combination of warm sensuality with light freshness.
Fougère in Home Fragrance
For Home Fragrances we have taken the rather unconventional route of actually introducing a true Fougère. We believe that are currently the only house that offers this type of note for the Home:
Our Innocent White Lavender Fragrance opens with aromatic Artemisia and Bergamot, to combine with a heart of soft White Lavender, pure Lily, Iris, Hyacinth and Bluebell. The base note sensually envelops with Intense Musk, Sandalwood, Vanilla, Amber and Tonka Bean.
Here we offer a modern Fougère with the sensuality typical of Coumarin in Tonka Bean but re-inforced with Musks and Sandalwood. The note's soft freshness is herbaceous and green.
"SPA" is a beautifully, Aquatic note with Bergamot, Mandarin, Rosemary and fresh Violet Leaves. Radiating from the heart are Sea Salt, White Flowers and Green Tea. The fond vibrates with Woods (Cedar, Patchouli), Amber and Oakmoss.
This is a contemporary note in the best tradition of an Aromatic Fougère, it combines green, aquatic freshness with a fond of Woods & Oakmoss.
White Lavender
Flacon Room Perfume
£20.00
This innocent White Fragrance opens ...
White Lavender
Snow Crystal Candle
£25.00
This innocent White Fragrance opens ...
White Sandalwood
Large Reed Diffuser
£40.00
This innocent White Fragrance opens ...
SPA
Flacon Room Perfume
£20.00
A beautifully aquatic note ...
SPA
Snow Crystal Candle
£25.00
A beautifully aquatic note ...
SPA
Large Reed Diffuser
£40.00
A beautifully aquatic note ...


You don't need to be a Connoisseur to enjoy a Fougere
Browse our Collection of Fougere Fragrances
Fragrance Review - Fougere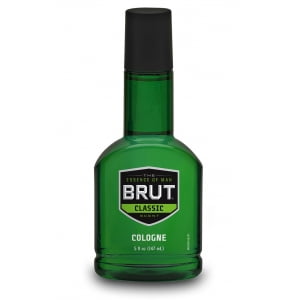 Brut Original by Fabergé
A key reference when it comes to male fragrances, Brut Original made its appearance in the world in 1964. The masculine and timeless heart of fern is unveiled by the notes of this Fougère perfume.
Constructed around a ferd accord blending floral notes with patchouli and sandalwood forms an harmonious composition.
Top Notes : Orange Blossom, Aromatic Notes
Heart Notes : Geranium, Fern Accord
Base Notes : Patchouli, Sandalwood, White Musks
Paco Rabanne Pour Homme by Paco Rabanne
This perfume's soft contours are as quintessentially symbolic of virility as Paco Rabanne is irresistibly charming. This extended to his rugged, dark and latin male models who arouse a masculine presence.
This atmosphere is furthered through notes of rosewood, laurel, sage and rosemary that create a truly herbaceous fragrance. The signature qualities of a Fougère are brought out with a bouquets of geranium and lavender. As a finale Tonka bean, amber, honey and musk end the fragrance on a sweetish note.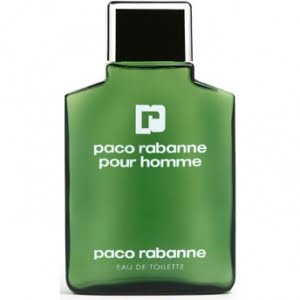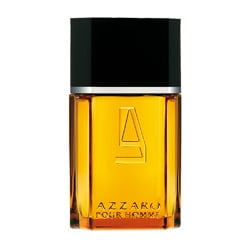 Azzaro Pour Homme by Azzaro
In a list of the top-selling perfumes for men in the European markets, Azzaro would surely make an appearance. A true charmer who has dressed celebrities from Jane Birkin to Romy Schneider, Loris Azzaro is often described as an instinct driven and a truly fascinating man.
In this fragrance, the timeless and masculine olfactive structure is improved upon by the unconventional touch of zesty, ethereal and unexpectedly transparent notes paired with ingredients often found in much higher concentrations in the typical perfumes of his competitors.
Various notes of carefully herbaceous lavender features alongside anise and fennel in a unique accord. The clear presence of cardamom, vetiver, sandalwood and patchouli enrich the already woody and spicy middle note. Facets of musky and amber finally bring warmth to the whole miraculously contain all of the charm of Italy.
Boss Number One by Hugo Boss
The nose behind this aromatic Fougère fragrance for men was Pierre Wargnyne. Hugo Boss launched Boss Number One in 1985.
This fragrance should be remembered in the context of its time, of Wall Street brokers and London Bankers in their elegant suits with shoulder pads, wearing Rolex and stepping into Luxury cars. Hugo Boss epitomised captured this spirit and this fragrance was the scent of success.
Top Notes : Artemisia, Juniper Berry, Basil, Lemon
Heart Notes : Jasmine, Rose, Clary Sage, Honey
Base Notes : Cedar, Patchouli, Cinnamon, Tobacco
Prada Pour Homme by Prada
One year on from the launch of their first feminine fragrance, here are some of the words used to describe Prada's first fragrance for men: complex, refined, luxurious and bold.
Suede with its leathery accents, citrusy cologne, soap accented fern and amber are the four olfactory paths that lead to this Fougère fragrance. Like other brands, the voluptuous, rich and sophisticated bouquets are enhanced by the luxurious bottle blended with retro influences and design.
Top Notes : Cardamom seed, Bergamot, Mandarin, Neroli
Heart Notes : Orange Blossom, Geranium, Myrrh, Vetiver, Nirvanolide
Base Notes : Labdanum Ciste, Vanilla, Patchouli, Sandalwood, Tonka Bean, Leather, Saffron
Eternity For Men by Calvin Klein
Summarised as a non-citrus freshness that remains on the skin in both a mild and clean manner.
The late 1980s in the USA is characterised by the return to family values, of which Eternity for Men is thought of as a forerunner. Invoking the images of family and the value of fidelity, Calvin Klein uses this messenger of universal truths as a vehicle to pay tribute to his marriage
Although this perfume debuted in the American market in 1989 and has been a leader in men's perfumes for many years, this Fougère fragrance was introduced in France much later in 1993.
The bouquet that blends fruity accents, aquatic tones and sandalwood notes provides the fragrance a "nouvelle fraiche" - a modern flavour.
This bouquet is built on a foundation of Fougère that is robustly strengthened by coumarin and lavender while being modernized by a copious use of transparent floral notes.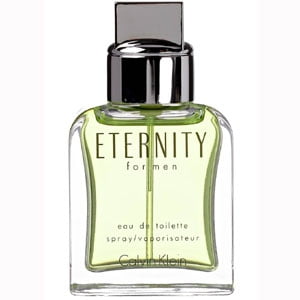 Dolce & Gabbana Pour Homme by Dolce & Gabbana
The reflection of the sophisticated and sexy Italian men.
The iconic Italian house has created a 'perfect synthesis between their innate love of tradition and an ardent desire for what's contemporary'. The style and elegance of the 'Dolce & Gabbana' man is perfectly illustrated by this Fougère through its peppery and freshness.
The warm tonka beans are paired exquisitely by the dryness of tobacco and cedar, upon which the iconic trio of pepper, sage and lavender unveils a spicy aromatic heart. All of which is opened with flaunting fresh tonalities of neroli, mandarin, bergamot and orange.
Drakkar Noir by Guy Laroche
Launched in 1982, this was for almost a decade the most widely used men's fragrance in the world, with nearly 50% of american males having worn it at some point. It is described as "the gentle forcefulness of a man's perfume".
As a result of a contemporary fruity note, updating a classical Fougère accord created a masculine bouquet that remains one of the top 10 perfumes in Europe.
A pineapple note has toned up the lavender base that is herbaceous with fresh mint, basil, verbena and rosemary. The spicy heart tones add a freshness while the musk, cedar and oakmoss heighten the woody finale to the note.
Top Notes : Lavender, Rosemary, Basil, Verbena
Heart Notes : Angelica, Cinnamon, Coriander, Juniper Berry
Base Notes : Balsam Fir, Patchouli, Vetiver, Oakmoss
Tabac by Mäurer & Wirtz
Tabac was launched in 1959 and for the time it was a revelation with its soapy, creamy masculinity. The combination of aldehydes and tobacco were very innovative for its era.
Think of it as a "muscle car": slightly out of touch for everyday use but a classic that the world could not do without.
Top Notes: Aldehydes, Lavender, Neroli, Bergamot, Lemon
Heart Notes: Carnation, Orris Root, Jasmine, Rose, Pine Needles
Base Notes: Tonka Bean, Amber, Musk, Vanilla, Oakmoss, Sandalwood, Tobacco
Kouros by Yves Saint Laurent
Inspired by the mythical world of ancient Greece, a touch of elegant virility gives an atmosphere of the iconic greek gods.
A truly alluring perfume found on the all-conquering man of the 1980s, it was launched in 1981. One can literally smell the shoulder pads typical for the Eighties when sampling this perfume.
Top Notes : Artemisia, Coriander, Bergamot, Laurel
Heart Notes : Geranium, Jasmine, Carnation, Cinnamon
Base Notes : Patchouli, Vetiver, White Musks, Amber
Perfume
House
Top Notes
Heart Notes
Base Notes
Fougere Royale

(1775)

Houbigant
Lavender, Clary Sage, Bergamot
Carnation, Orchid, Heliotrope, Rose, Geranium
Tonka Bean, Musk, Vanilla, Oakmoss, Coumarin
Tabac  (1959)
Maurer & Wirtz
Aldehydes, Lavender, Neroli, Bergamot, Lemon
Carnation, Sandalwood, Orris Root, Jasmine, Rose, Pine Tree Needles
Tonka Bean, Amber, Musk, Vanilla, Oakmoss, Tobacco
Brut Original

(1964)

Fabergé
Orange Blossom, Aromatic Notes
Geranium, Fern Accord
Patchouli, Sandalwood, White Musks
Paco Rabanne Pour Homme

(1973)

Paco Rabanne
Clary Sage, Rosemary, Rosewood, Laurel
Geranium, Lavender, Tonka Bean
Hiney, Oakmoss, White Musks, Amber
Azzaro Pour Homme

(1978)

Azzaro
Fennel, Lavender, Anise, Basil
Patchouli. Sandalwood, Vetiver, Cardamom
Oakmoss, White Musks, Amber, Leather
Kouros (1981)
Yves Saint Laurent
Artemisia, Coriander, Bergamot, Laurel
Geranium, Jasmine, Carnation, Cinnamon
Patchouli, Vetiver, White Musks, Amber
Drakkar Noir (1982)
Guy Laroche
Lavender, Rosemary, Basil, Verbena
Angelica, Cinnamon, Coriander, Juniper Berry
Balsam Fir, Patchouli, Vetiver, Oakmoss
Boss No1

(1985)

Hugo Boss
Artemisia, Juniper Berry, Basil, Lemon
Jasmine, Rose, Clary Sage, Honey
Cedar, Patchouli, Cinnamon, Tobacco
Eternity For Men

(1989)

Calvin Klein
Lavender, Bergamot, Lemon, Petitgrain
Orange Blossom, Lily-of-the-Valley, Coriander, Juniper Berry
Rosewood, Sandalwood, White Musks, Amber
Le Male (1995)
Jean Paul Gaultier
Artemesia, lavender, Mint, Bergamot, Cardamom,
Caraway, Orange Blossom, Cinnamon
Sandalwood, Tonka Bean, Amber, Vanilla, Cedar
Prada Pour Homme

(2006)

Prada
Cardamom Seed, Bergamot, Mandarin, Neroli
Orange Blossom, Geranium, Myrrh, Vetiver, Nirvanolide
Labdanum Ciste, Vanilla, Patchouli, Sandalwood, Tonka Bean, Leather, Saffron
Dolce & Gabbana Pour Homme (2012)
Dolce & Gabbana
Bergamot, Mandarin, Neroli
Sage, Pepper, Lavender Note
Cedar, Tonka Bean, Tobacco


You don't need to be a Connoisseur to enjoy a Fougere
Browse our Collection of Fougere Fragrances
What sets our Natural Home Fragrances apart?
Your home is a safe haven for you, your family and friends.
A place to relax and luxuriate in but also where you celebrate some of the most memorable moments in life.
This requires both Luxury & Health from a Home Fragrance.
As London's Artisan Perfumers, Pairfum London combines Luxury in Fragrances with Health & Wellbeing in Room Perfumes.
All of our Luxury Perfume Candles, Natural Reed Diffusers, Pillow & Sleep and Perfume Room Sprays, are not only natural & healthy to live with but also enrich your life at home with boutique luxuries.
For Skin in desperate need of Deep Moisturising and Care.
Our range of organic hand lotions, body wash, shower gel, hand wash, hand oil and body lotion ensure your skin is supple, smooth and beautifully looked after.
True to our nature as London's Artisan Perfumers, our skin care products are offered in a selection of wonderful fragrances to leave your skin not only soft, pampered and youthful but also lightly fragrant.
What is an Artisan Perfume?
We believe Niche, Indie, Boutique and Artisan Perfumes are terms that are used broadly synonymous, i.e. they all describe the same.
These features typically set these perfumes apart:
1. in-house perfumer
2. no mass marketing
3. limited quantity & availability
4. unusual fragrance notes


Be Your Authentic Self and Enjoy Luxury
Pairfum
Transform your Home into a Sensuous Haven of Boutique Luxury.
Niche Perfume by

Pairfum

London
Links to Pages with more about the Boutique Perfume, Our Perfumery House and Pairfum London
Read in our Blog about:
Anything 'Making Scents', e.g. perfume memories
Home Fragrance, Couture Perfume, Skin / Bath / Body Care
Ingredients, e.g. natural / organic essential oils, flowers, bees, waxes.
Your Home, e.g. beautiful interior designs, architecture, decor, ...
Food, Drink, e.g. essential oils in foodd, desertd, drinks,...
Britain, e.g. London, the Queen and Royal Family, ...
Find out more:
Contact?
About Pairfum?
FAQs?
My Account
Delivery?
Terms?
Returns?
Privacy?
Wholesale?
Frequently Asked Questions
Find Answers to this type of Commonly Asked Questions:
How Do The Products Work ?
How Long Do They Last ?
Liquid Changed Colour ?
Any Precautions ?
Differences Between Longevity Of Fragrances ?
Some Fragrances Are Darker ?
Materials Used ?
Vegan?