Linen & Fabric Perfume | Wardrobe Fragrance
Natural Linen Perfume Sprays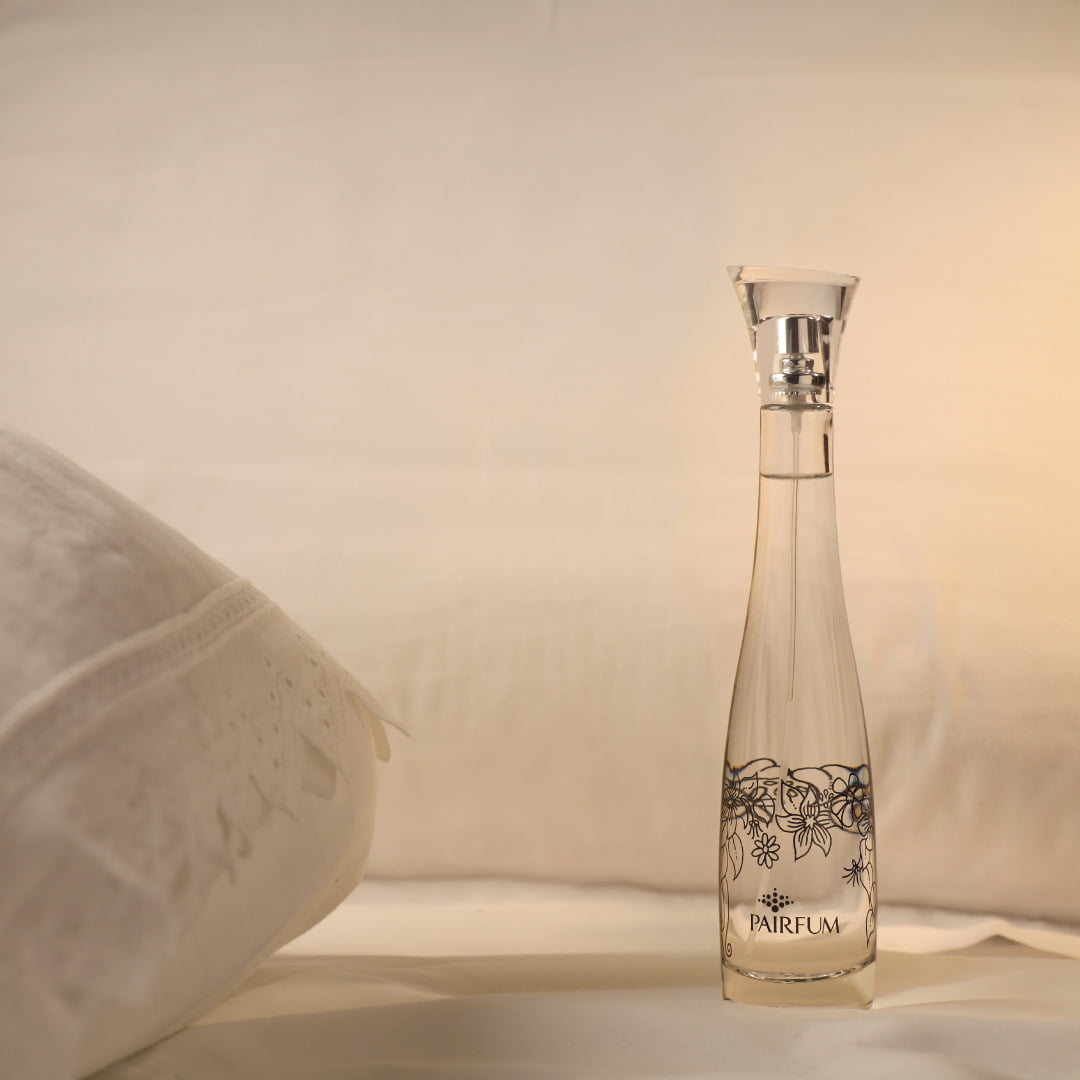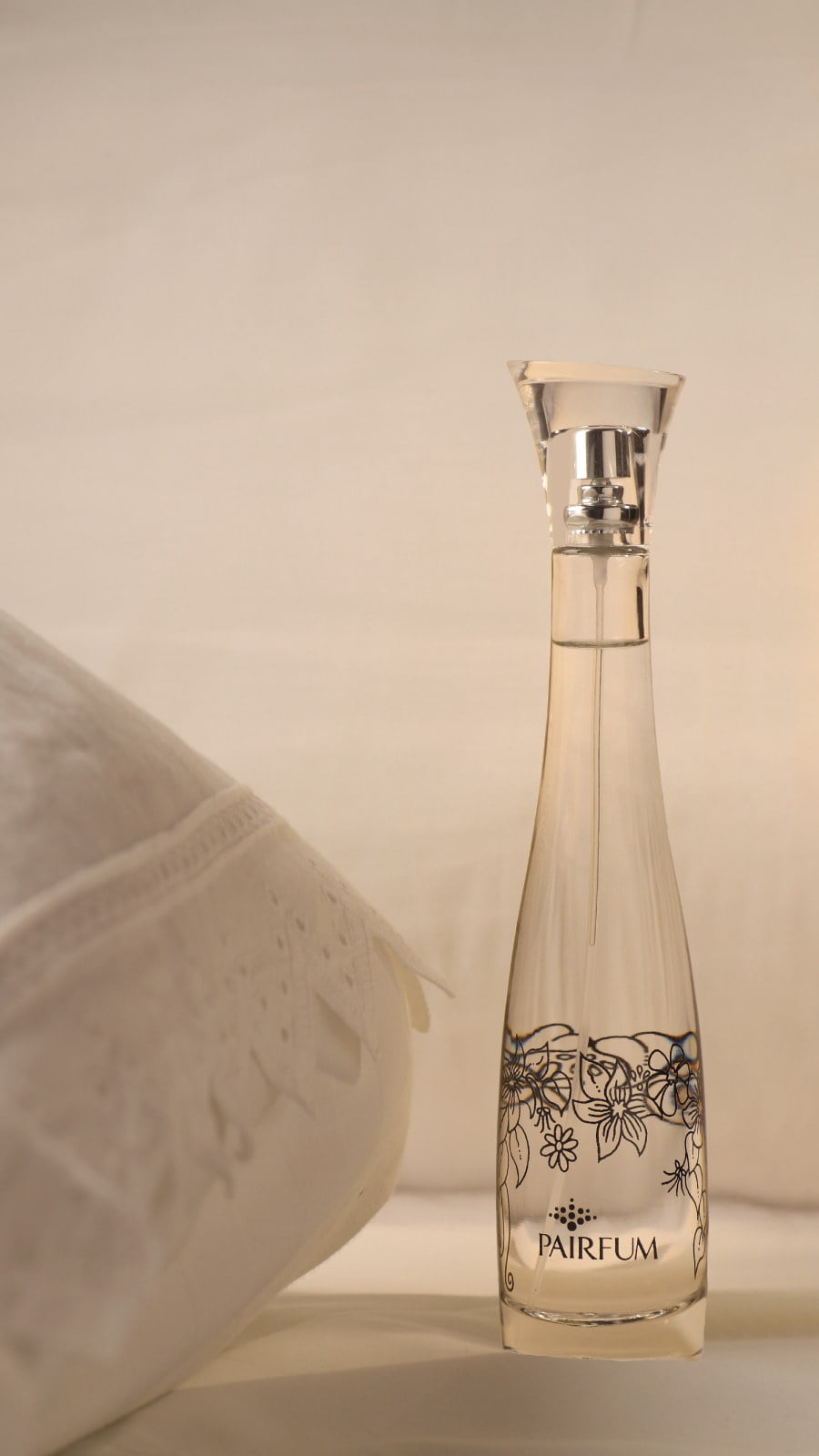 Sweet Dreams. Life is Good!
A Sensory Touch For Linens & Wardrobes
Fragrance allows your mind to dream and to wander back to fond memories. Add this little pleasure to your wardrobes and linen drawers with a delicate, naturally charming perfume.
Place or hang PAIRFUM Sachet in a wardrobe, linen drawer, airing cupboard or a similar location and it will miraculously perfume every day (for up to 9 months).
Each precious beeswax honeycomb sheet is carefully coated by hand with a pure & concentrated perfume infused nectar.
Invented, designed and made by hand in the U.K.
PAIRFUM invites you to add a touch of loving elegance to your world within.
Alternatively, use PAIRFUM Flacon to spray and refresh the linen & fabrics in home. You will love opening your wardrobes to a wonderfully fresh fragrance.
Welcome your visitors in style by spraying their bedlinen with fragrance. Your visitors will love you for it when they enjoy sinking into the freshly laundered and beautifully fragrant duvees and pillows of your guest room.
Use linen perfumes to layer the fragrances in your home, they way you layer them on your skin to create the distinctive and individual perfume of your home. Use our perfumes liberally and they will enhance the mood in your home instantly. A delightful way to envelop yourself.
Our perfumes are created using natural, essential oils.  The natural choice for the connoisseur in you.
PAIRFUM invites you to add a touch of loving elegance to your world within:
- the 'eau de toilette' for every room in your home, long-lasting and unique
- 2 applications/sprays perfume your room for between 2–8 hours (unvented room)
- 100% natural & biodegradable alcohol from sugar (molasses), i.e. renewable
- CO2 neutral – non toxic – non carcinogenic
PAIRFUM's natural perfume room sprays will infuse your rooms with evocative couture perfumes and their pure fragrance oils. Create a different atmosphere for each room of your home.
Designed to be displayed ! Perfume should be part of the multi-sensorial experience you create within your home. Your family and friends will delight in it.
Transform your rooms into havens of boutique luxury.
A

PAIRFUM

 for Naturally Pure & Sensuous Pleasure.
Allow your mind to drift off naturally with Fragrance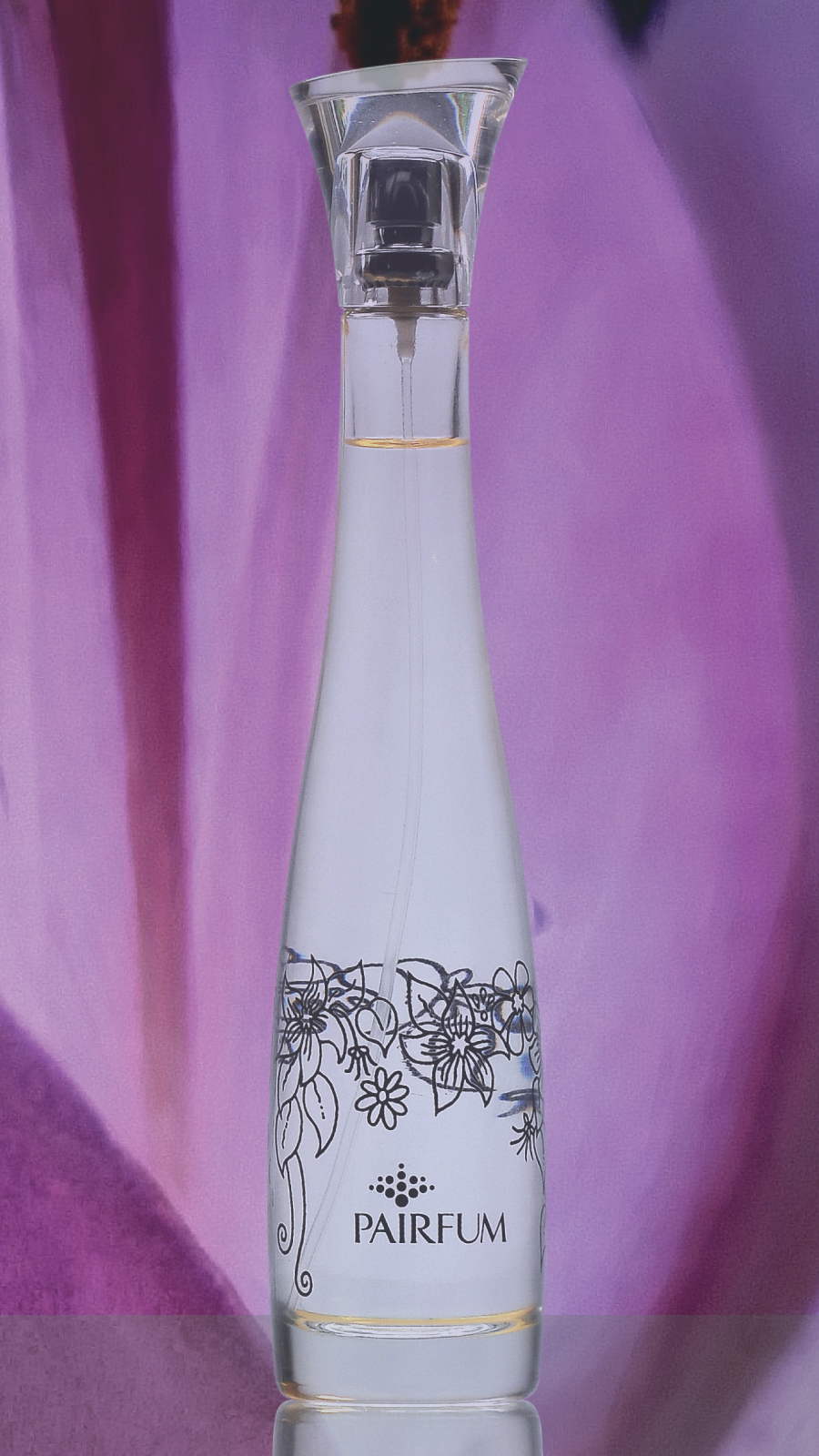 Pure Luxury with a Conscience between your Linens
Read in our Blog & Magazine about:
Anything 'Making Scents', e.g. perfume memories
Home Fragrance, Couture Perfume, Skin / Bath / Body Care
Ingredients, e.g. natural / organic essential oils, flowers, bees, waxes.
Your Home, e.g. beautiful interior designs, architecture, decor, ...
Food, Drink, e.g. essential oils in foodd, desertd, drinks,...
Britain, e.g. London, the Queen and Royal Family, ...
Enjoy shopping in our online Boutique:
Natural Home Fragrance:
Luxury Scented Candles, Reed Diffusers and Refill Oils, Perfume Room Sprays, Sleep & Pillow Sprays, Fragrant Botanicals, Wardrobe Sachets, Drawer Liners, ...
Natural Perfume:
Eau de Parfum "Intense" Sprays,  Eau de Toilette Sprays, Eau de Parfum Travel & Purse Sprays, The Perfume Experience Box, ...
Organic Bath, Body & Skin Care:
Hand Lotions and Creams, Hand Oil & Washes, Body Lotions, Body Washes and Shower Oils, Foam Bath, Hand Soap, …
Gifts & Giftsets:
Giftboxes, Giftsets, Luxurious Gift Bags & Tissue Paper, Gifts for Men, ...
Experience Sensuously Perfumed Linens