What is Niche Perfumery? What is a Niche Fragrance?
All You Need To Know
Over recent years, the rising popularity of niche fragrances has resulted in an increase in niche perfumery brands, creating its own industry. It is not easy to resist a lovingly crafted scent, especially if it is unique and memorable.
If you are a perfume aficionado, you have probably experienced your fair share of breathtaking fragrances. However, if you are new to the niche perfume market, there is a lot to discover and that you should know.
In this article, we are going to explore anything and everything about niche perfumery, niche perfume houses, niche brands and niche perfume in general to help you pick your fragrance.
What is Niche Perfume?
The term "niche" in the perfume industry is used to describe a distinctive fragrance, created by an in-house perfumer, produced in small batches, with limited availability in stores, without mass advertising (e.g. TV, Magazines, …) and/or without Celebrity endorsements.
In this context, the following terms for 'Niche Perfume' are all synonymously used: Niche Fragrance, Boutique Perfume, Artisan or Indie Scents.
Unlike designer perfumes that are mass-produced and available in every high-end store, boutique perfumes offer rare and timeless fragrances that are far superior in quality. These perfumes are individually crafted with high quality natural ingredients, creating enticing fragrances to give you a multi-sensory experience.
The niche perfumery industry tends to favour creativity, originality and self-expression over common trends. This is why artisan perfumers view the creation of fragrances as an art form. They take great pride in carefully selecting their ingredients, building the accord to craft precious fragrances with multiple distinct and complex notes that create lasting impressions and memories.
If you are a perfume lover who desires an exclusive, niche fragrance that can make you stand out from the crowd, Pairfum has everything you need. We also offer a perfume experience box boasting 12 exquisite Eau de parfums, allowing you to choose your preferred fragrance.
Check out our products to experience our unique and exhilarating perfumes.
The Origins of Niche Perfumes
In the 1980s, the designer fragrance market became somewhat homogenised. The large and well-known perfume groups had begun limiting their risk by creating uniform fragrances in an attempt to please the masses.
The globalised perfume industry began using universal references and famous celebrities to endorse their products and attract their target market. Brands started focusing less on fragrance and more on the story-telling aspects of their advertising campaigns. Soon, the lack of creativity and originality caused the majority of the perfumes to smell alike.
In the 90s, many consumers seemingly lost interest in the numerous variations of the "bestselling" perfumes that could be found in department stores all over the world. They began looking for more unique and original scents to help them express their individuality.
As consumers' appetites for creativity and variety grew, it paved the way for the innovative fragrances of the niche perfumery industry.
Some niche perfume houses have developed into recognised brand names and many of these have since been bought by the established multi-national conglomerate perfumery houses, e.g. Coty, Estee Lauder, LVMH, Puig. Hence, we question whether these are still Niche Fragrance Houses. Examples are Jo Malone, Serge Lutens, Le Labo, Frederic Malle, Creed, Penhaligons, Parfum de Marly, Maison Francis Kurkdjian, Baccarat, Acqua di Parma, Byredo, …
Some of their fragrances have established themselves in best-seller lists, such as Creed Aventus, Jo Malone Lime, Basil & Mandarin, Baccarat Rouge.
Other niche houses still operate below the radar and remain owned by their perfumer / founder. Examples include Roja Dove, Ormonde Jayne, … and Pairfum London.
Designer Perfume versus Niche Fragrance?
Compared with Niche Fragrance, a couture house or designer perfume has the following characteristics:
Famous Brand with a long history, typically started by a Fashion Designer
Luxury perfumes with high price point
Endorsed by Celebrities, advertised on TV and in Magazines.
Large and widely available distribution in High-end department stores and duty free
Perfumes that are developed to be liked a wider audience
Generally, the brand and its products are licensed, developed, produced and sold by a perfumery house, such as Coty, Estee Lauder, LVMH, Puig.
The perfume oil concentration is normally a bit lower than in niche perfumes
What are Masstige Fragrances?
The word Masstige is a mix of 'mass' and 'prestige'. In the world of perfumes, Masstige Fragrances share the following features:
Lower end price point
Sold in discount stores and/or drugstores
Nicely presented packaging and bottles, typically cellophane wrapped
Names, packaging and bottles that are designed to resemble a Famous Brand
Usually, the perfume dosage & quality of rawmaterials used have to be much lower in order to achieve the low price points
Fragrances that try to copy best-selling original perfumes.
What are Celebrity Fragrances?
These are fragrances launched by celebrities from the world of music, sport, arts, fashion, design and more recently social media. They share the following commonalities:
Carries the name of a celebrity and some of these have since become established perfume brands, e.g. Tom Ford.
Large scale and widely available distribution
Perfumes that are developed to be liked a wider audience
Generally, the brand and its products are licensed, developed, produced and sold by a perfumery house, such as Coty, Estee Lauder, LVMH.
The perfume oil concentration is normally a bit lower than in niche perfumes
Price points vary and range from the lower to the higher end.
How to Choose Your Boutique Fragrance
The exclusive world of niche fragrances uses a variety of rare ingredients and unconventional blends. If you'd like to choose the perfect signature scent that best suits your personality, here are a few tips to help you out.
Think Pairfum London for the Best Niche Perfumes
Are you trying to find a unique and sophisticated niche perfume? As one of the leaders and trend-setters in Natural Niche Perfumery, Pairfum London simply has to be on your list that you are going to try, sample and wear.
Our in-house perfumer is passionate about natural fragrances. As a niche perfume brand, we take pride in our ability to understand the 'Zeitgeist' and to create perfumes that are unique, memorable and that allow you to fall in love with, i.e. to become wholly you.
Check out our stunning Niche Perfume Collection and reach out to us to find out more about us.
In addition to Niche Fragrances, we offer a wide range of exquisite Home Fragrance products including natural reed diffusers, perfume candles, room perfume and linen sprays.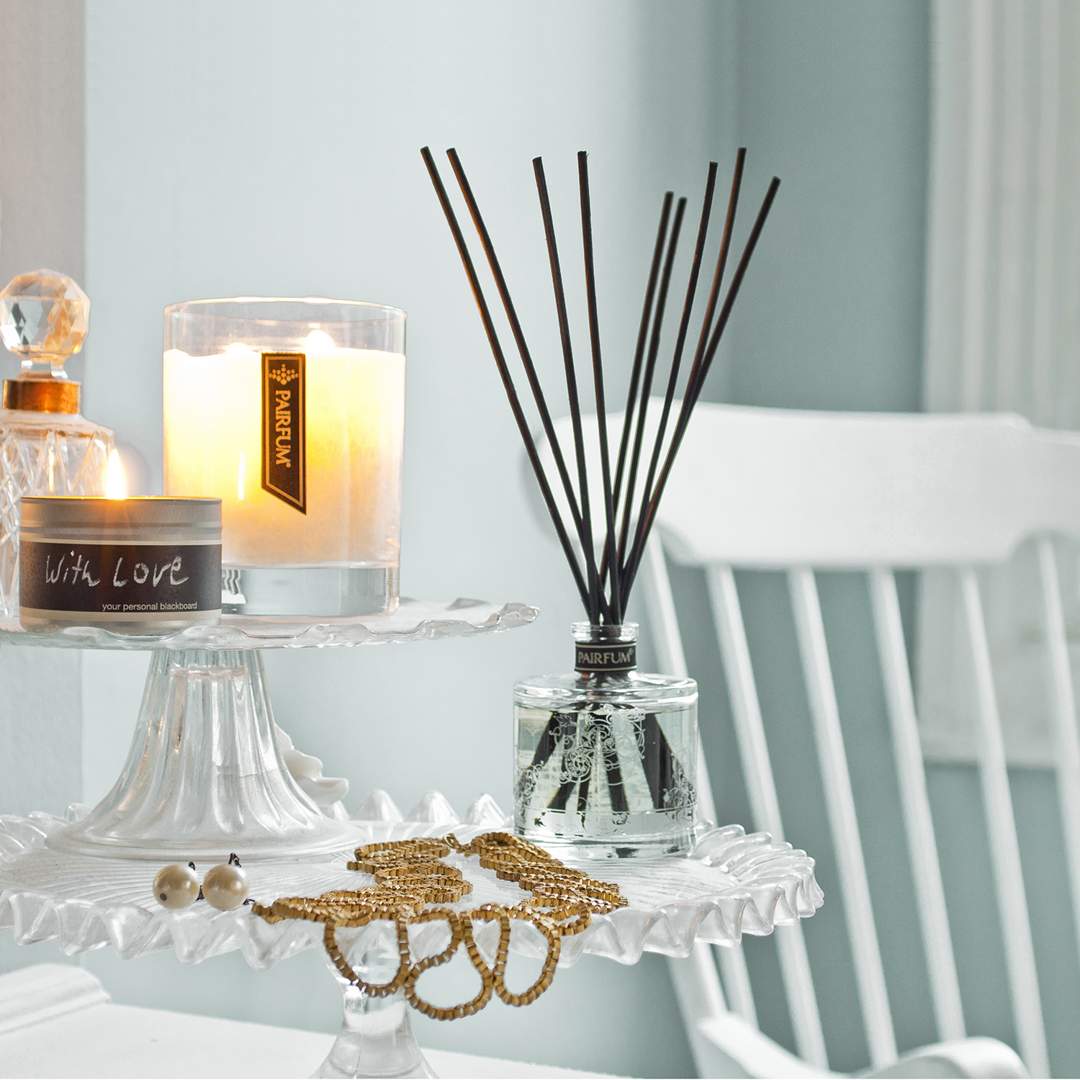 Read in our Blog & News Magazine about: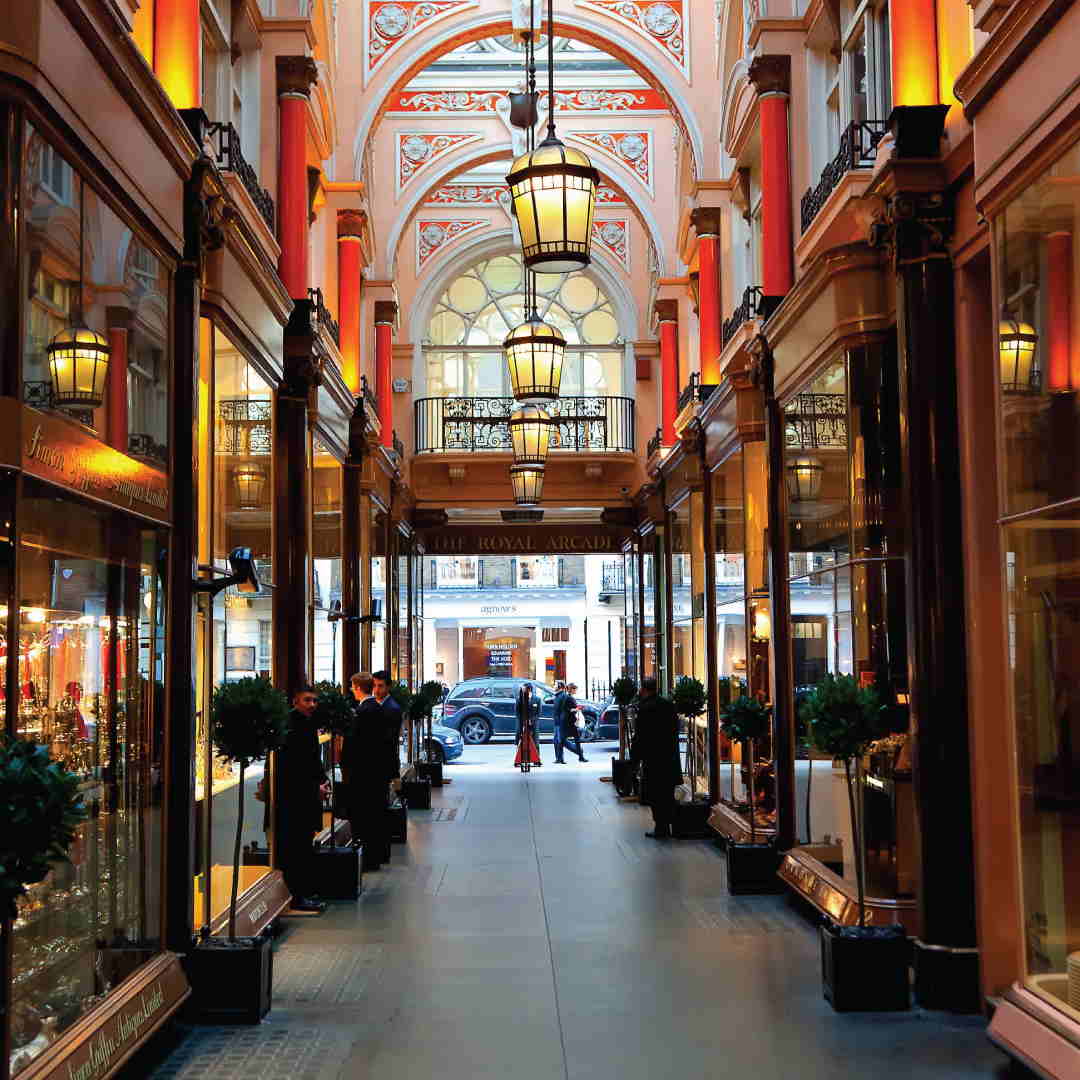 Enjoy shopping in our Online Boutique:
Natural Perfume:
Eau de Parfum "Intense" Sprays, Eau de Toilette Sprays, Eau de Parfum Travel & Purse Sprays, The Perfume Experience Box, …
Natural Home Fragrance:
Luxury Scented Candles, Reed Diffusers and Refill Oils, Perfume Room Sprays, Sleep & Pillow Sprays, Fragrant Botanicals, Wardrobe Sachets, Drawer Liners, …
Organic Bath, Body & Skin Care:
Hand Lotions and Creams, Hand Oil & Washes, Body Lotions, Body Washes and Shower Oils, Foam Bath, Hand Soap, …
Gifts & Giftsets:
Giftboxes, Giftsets, Luxurious Gift Bags & Tissue Paper, Gifts for Men, …
Niche Perfume that Complements You, Naturally!