In this article, we explain the 'Magic of Perfume' with 10 x quotes from perfumers and another 20 x quotes from perfume connoisseurs.
For millennia, we have been fascinated by parfum, scent and smell.
Why do Perfume and Scent captivate us much? What is the spell contained in a fragrance?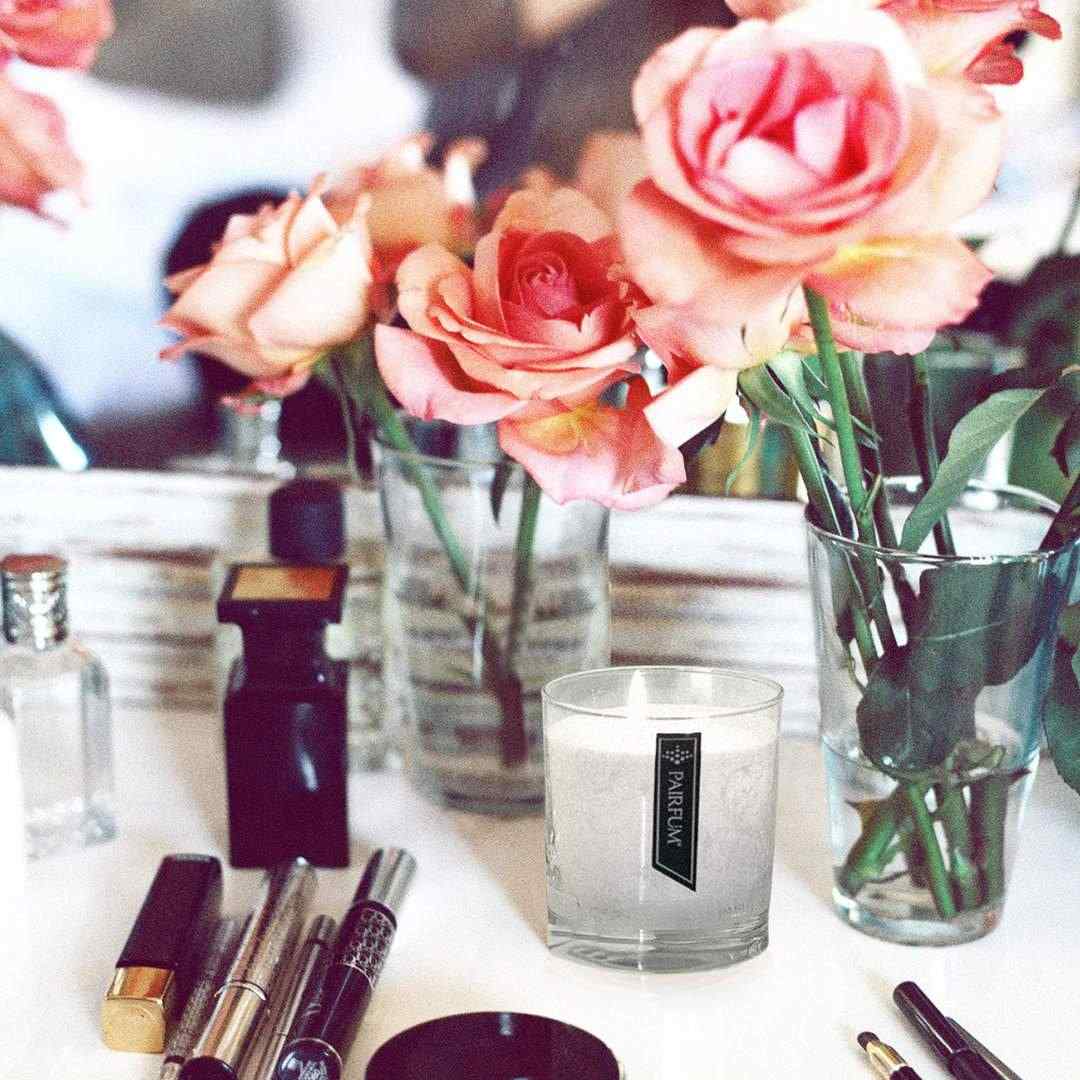 For some a fragrance is the finishing touch after their make up or the crowning glory at the end of our dressing rituals. This is what Christian Dior said: "Perfume is a mark of female identity and the final touch of her style."
Blake Lively, the American actress, feels along the same lines: "One of the very few things that I do every single day is put on fragrance. If I'm not wearing makeup, … I still put my fragrance on. I will brush my teeth and put on my perfume."
For others it is like a passion, according to Serge Lutens: "Perfume is potentially a carrier for the imagination. Perfume is thick; it is Poison and pure Desire; it is Eros in person."
Fragrance has the power to change your mood. If you are feeling tired, it can revive you, or if you are feeling sad, it can lighten your mood. If you wish to relax and unwind, essential oils and the smell of certain flowers and herbs, such as Lavender, Jasmine or Sage, can work wonders.
Frances Mayes, the author of the book "Under the Tuscan Sun: At Home in Italy", illustrates her experience of essential oils most vividly with this quote: "Anytime the perfume of orange and lemon groves wafts in the window; the human body has to feel suffused with a languorous well-being."
Do you need to be transported to another time in your life? A fragrance can do that too.
Perfume has a transformative quality that awakens something in all of us, from admiring the precious liquid inside the beautiful bottles, to an aroma that can teleport you to a time or place in an instant. "Perfume is the key to our memories" according to Kate Lord Brown, author of the book "The Perfume Garden".
Apart from the fact that perfume is a confidence and mood booster, it also enhances any home or occasion.
Think of a soy candle or a reed diffuser:
Don't we all love how a luxuriously scented candle, its molten wax and flickering flame create magical moments in the evening?
What about the scent of a 'warm welcome' from a fragranced reed diffuser in the hallway?
They create something to remember, according to this quote from Stanislas de Boufflers: "Pleasure is the flower that passes; remembrance, the lasting perfume."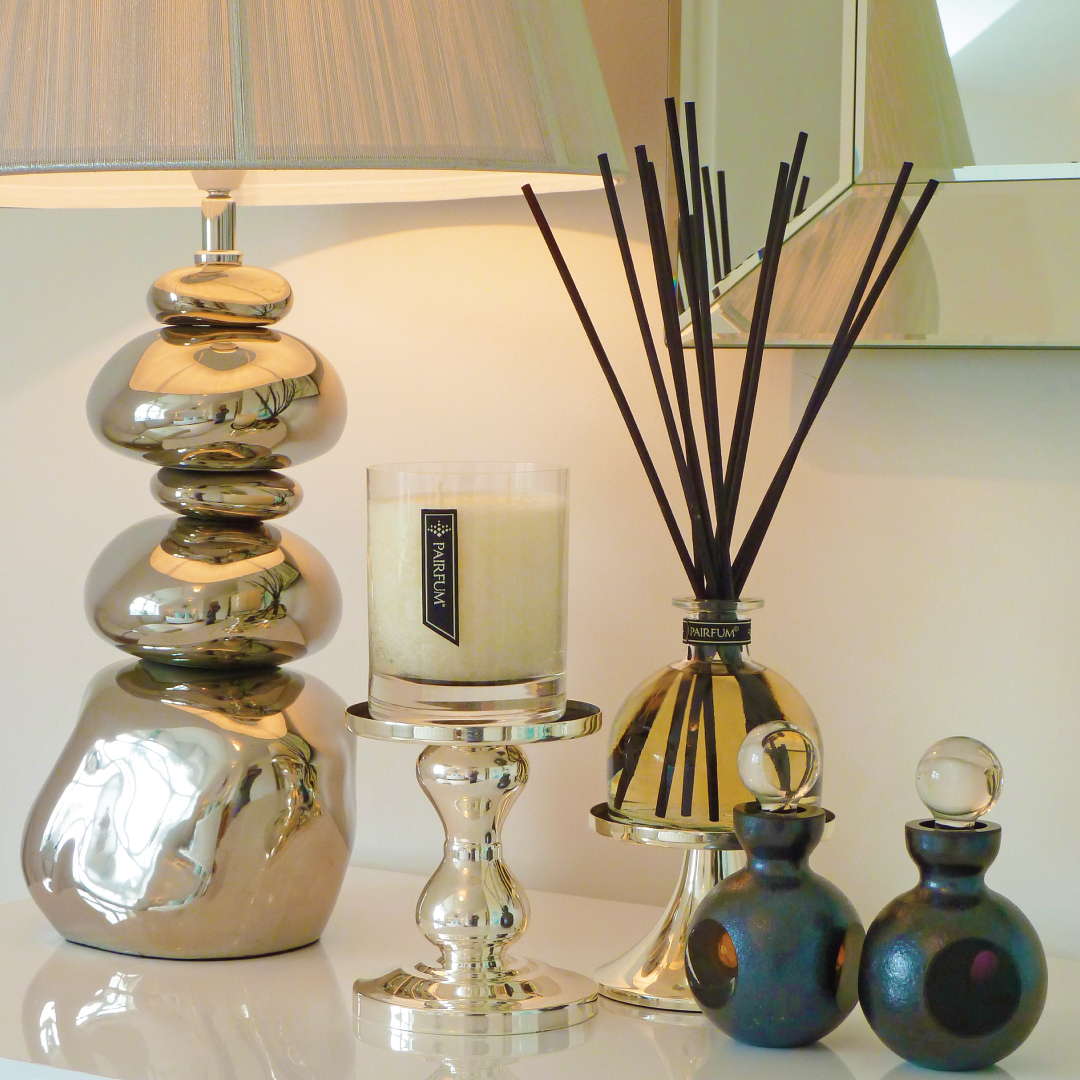 We have chosen the following 10 x fragrance quotes to help explain the Magic of Perfume:
"Each time we inhale or smell a Perfume, we are all going on our own very personal Perfume journey." – Huib Maat. We obviously have to start with a quote from our own in-house perfumer.
"The beauty of fragrance is that it speaks to your heart, … and hopefully someone else's." – Elizabeth Taylor
"Ladies, a man will never remember your handbag, but he will remember your perfume." – Olivier Creed
"Good manners and good cologne is what transforms the man into a gentleman!"- Tom Ford
"Perfume is like a parenthesis, a moment of freedom, peace, love and sensuality in between the disturbances of modern living."- Sonia Rykiel
"A wise man knows cologne is the most powerful weapon in the fight for female attention."- Marcello Mastroianni
"Just like men, perfume is never perfect right away; you have to let it seduce you."- Jean Patou
"The best investments in every man's life are a custom tailored suit and an expensive cologne. It's like buying the best first impression."- Massimo Ferragamo
"No elegance is possible without perfume. It is the unseen, unforgettable, ultimate accessory." – Coco Chanel
"A perfume is like a piece of clothing, a message, a way of presenting oneself a costume that differs according …" – Paloma Picasso
At the beginning of the piece I did say that it was about 10 x quotes that explain The Magic Of Perfume, but here at Pairfum London there are a few additional quotes from both perfumers and perfume connoisseurs that we love to share:
One by the wonderful Marilyn Monroe: "There are no women who do not like perfume, there are women who have not found their scent." Have you found your perfect perfume?
And another quote, that set a few hearts racing is from Marilyn Monroe as well: "What do I wear to bed? Why, Chanel No. 5 of course." Is there magic in this potion? She certainly had elements of a 'femme fatale'.
Here is a perfumery quote by one of her husbands, Arthur Miller: "Can anyone remember love? It's like trying to summon up the smell of roses in a cellar. You might see a rose, but never the perfume."
The American journalist H. L. Mencken said this: "An idealist is one who, on noticing that roses smell better than a cabbage, concludes that it will also make better soup". Who could not love an idealist?
Estée Lauder is often quoted with these lines about the invisible extra: "Perfume is like a new dress, it makes you quite simply marvellous."
Christian Dior came out with a similarly beautiful quote: "Long after one has forgotten what a woman wore, the memory of her perfume lingers." This quote clearly hints at the 'Magic of Perfume' and the power of a signature scent.
Sonia Rykiel also swears by the lasting effect of fragrance: "Perfume follows you; it chases you and lingers behind you. It's a reference mark. Perfume makes silence talk."
We wouldn't quite agree with Coco Chanel when she said: "A woman who doesn't wear perfume has no future." There is more to woman's personality than fragrance but it is certainly a reflection of the persona.
What do you think of Giovanni Ruffini's quote: "Beauty is an exquisite flower, and its perfume is virtue."
Is anyone looking for pleasures without regret: "Perfume is like cocktails without the hangover, like chocolate without the calories, like an affair without tears, like a vacation from which you never have to come back." (Marian Bendeth)
We very much like another fragrance quote by Coco Chanel: "Wear perfume wherever you want to be kissed!"
With this perfume quote, Christian Dior gives another clue about the power of perfume: "A woman's perfume tells more about her than her handwriting."
Most of us, have some strong childhood memories that have a fragrance attached to them. David Leavitt has these: "Childhood smells of perfume and brownies."
Most of us will have moments when one of our memory's drawers open like this: "This is the fragrance of my grandmother!" Marcel Proust feels the same way and expresses it beautifully in this quotation: "Perfume is that last and best reserve of the past, the one which when all our tears have run dry, can make us cry again!"
Francis Kurkdjian tried to express the same with this quotation: "Perfume is the art that makes memory speak."
"A woman wears both jewellery and fragrance, and both recall happy moments of her life." A quote by Alain Boucheron along the same lines.
The perfumer Jean-Claude Ellena feels the same: "Perfume is a story in odor, sometimes poetry in memory."
Whereas the fashion designer Donatella Versace comes straight to the point when it comes to scent: "I like perfume and flowers."
Speaking about ingredients, these are the words of Giorgio Armani: "A perfume is more than an extract, it is a presence."
If you are looking to create Magical Experiences with Fragrance, we can highly recommend our Perfume Experience Box.
We hear from our customers that they have a wonderful time trialling and sharing all of the different Eau de Parfums with their friends & family. It feels like opening the door to a perfumery in their own home.
Does anyone need more proof that there is Magic in Perfume?