Natural Ingredients - The Frequently Asked Questions (FAQs)
All your questions answered about the 'Ingredients' used and NOT used in the

Pairfum

Collection.
Ingredients | Rawmaterials | Components
Frequently Asked Questions (FAQs) about which ingredients are NOT used and the ones that ARE used by PAIRFUM London, in our Eau de Parfums, Room Fragrances, Bath, Body & Skin Care products.
Excluded Ingredients
None of Pairfum's products contain any of the following ingredients or rawmaterials:
NO parabens, e.g. Methyl, Propyl, Butyl and Ethyl Paraben
NO SLS, SLA
NO GMO ingredients,
NO animal derived ingredients, with one exception, Beeswax, which we use in some products.
NO animal testing,
NO phthalates,
NO sulphate,
NO nitro musks or polycyclic musks,
NO alkyl phenol ethoxylate solubilizers,
NO mineral oils and none of the following petroleum derived ingredients: petrolatum, petroleum jelly, petroleum distillates, etc.
NO EDTA,
NO propylene glycol, IPA, etc. from petroleum. Naturally derived alcohols are fine.
NO carbomer,
NO DEA or TEA,
NO PEG,
NO acrylates, and
NO BHT
NO PVP/VA Copolymer
NO Diazolidinyl Urea, Imidazolidinyl Urea, e.g. Germall
NO Stearalkonium Chloride
NO Synthetic Colors
NO Fluroide
NO Lead or other heavy metals
NO Phenylphenol
NO Sodium Chloride
NO Talc
NO Triclosan
NO Zinc Oxide
Pairfum 

is packed full of natural goodness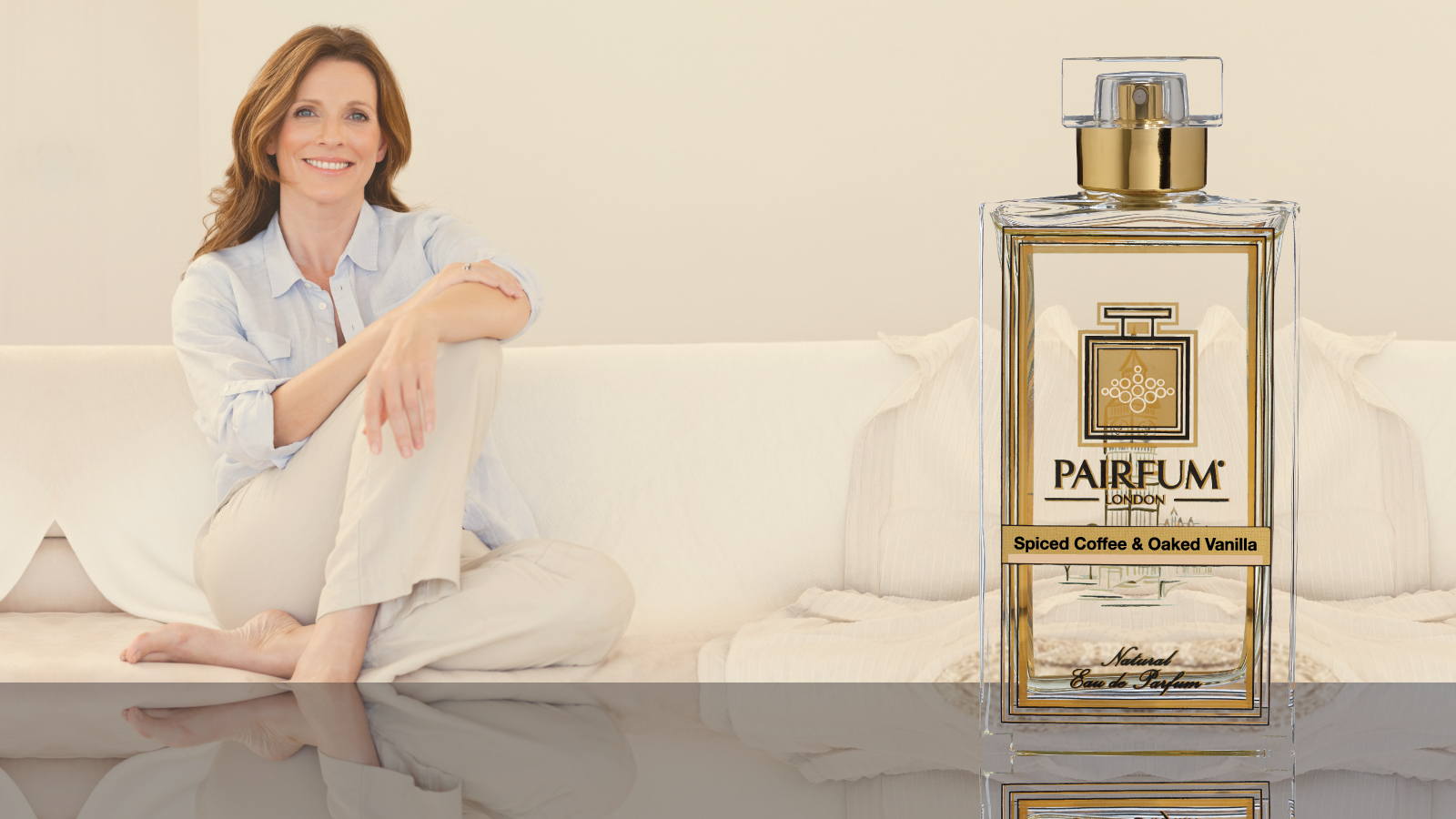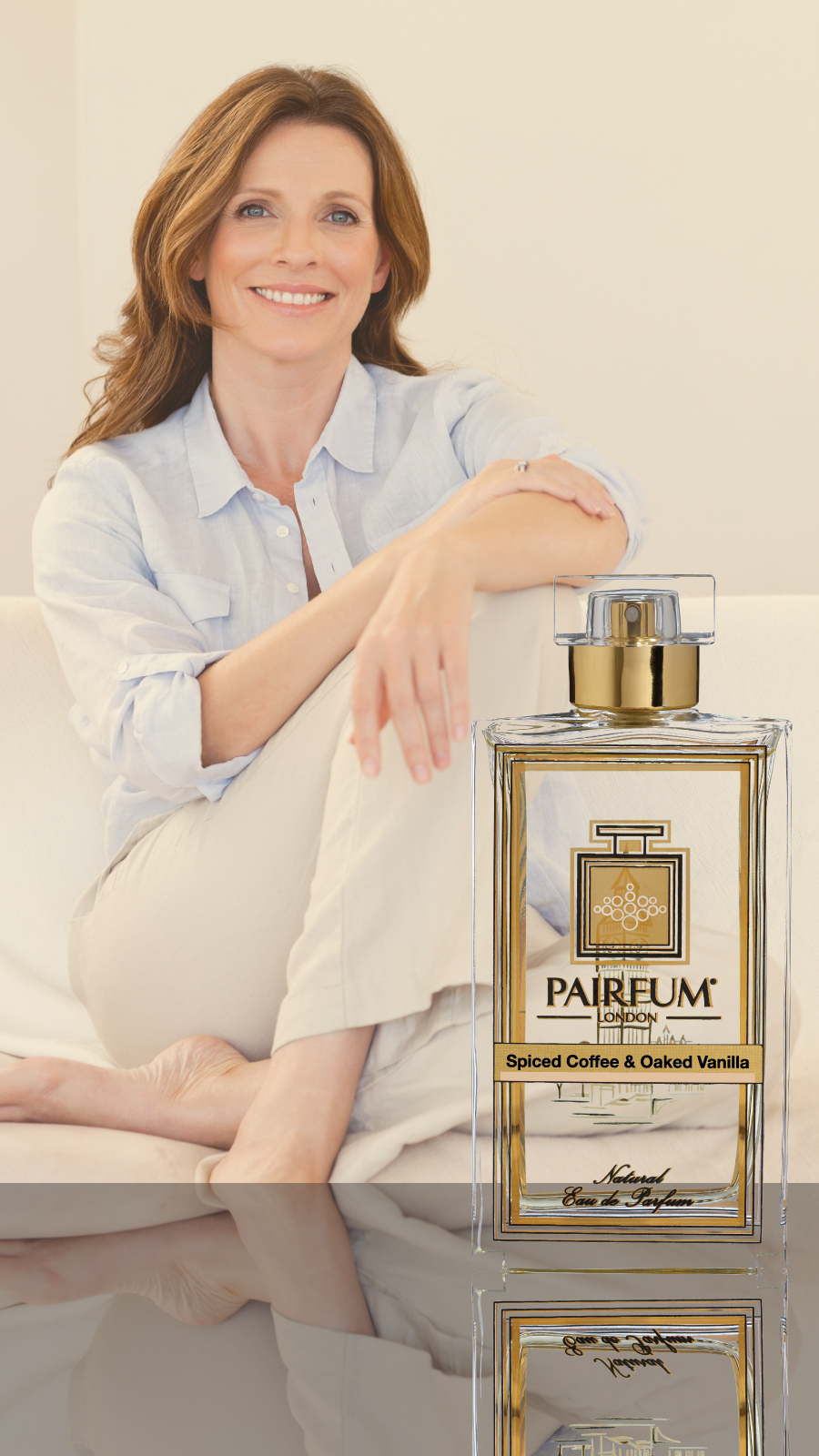 Enjoy the Compliments for Your Fragrance.
Read in our Blog & Magazine about:
Anything 'Making Scents', e.g. perfume memories
Home Fragrance, Couture Perfume, Skin / Bath / Body Care
Ingredients, e.g. natural / organic essential oils, flowers, bees, waxes.
Your Home, e.g. beautiful interior designs, architecture, decor, ...
Food, Drink, e.g. essential oils in foodd, desertd, drinks,...
Britain, e.g. London, the Queen and Royal Family, ...
Enjoy shopping in our online Boutique:
Natural Home Fragrance:
Luxury Scented Candles, Reed Diffusers and Refill Oils, Perfume Room Sprays, Sleep & Pillow Sprays, Fragrant Botanicals, Wardrobe Sachets, Drawer Liners, ...
Natural Perfume:
Eau de Parfum "Intense" Sprays,  Eau de Toilette Sprays, Eau de Parfum Travel & Purse Sprays, The Perfume Experience Box, ...
Organic Bath, Body & Skin Care:
Hand Lotions and Creams, Hand Oil & Washes, Body Lotions, Body Washes and Shower Oils, Foam Bath, Hand Soap, …
Gifts & Giftsets:
Giftboxes, Giftsets, Luxurious Gift Bags & Tissue Paper, Gifts for Men, ...