The History, Evolution & Meaning of the Chypre Perfume and a Review of the Best Chypre Fragrances.
What is a Chypre Perfume?
We are often asked "What is Chypre", "What is a Chypre Perfume" and "What is the Meaning of Chypre"?
The word Chypre is derived from the French word for Cyprus and it is pronounced "sheepr", i.e. the english word of 'sheep' with an 'r' at the end.
Chypre is an accord and despite being commonly used in many perfumes, it is one of the lesser known perfume accords.
[Note: An accord is a blended mix of two or three ingredients, to create a new and unique fragrance].
A Chypre fragrance is characterised by the contrast between fresh top notes, e.g. citrus, lavender, and a rich woody, oakmoss base.
It has a history spanning more than 4000 years, with the first raw materials being used to make perfume emerging from a Mediterranean perfume factory. Many of these raw materials constitute elements of the Chypre family, including wood, rosemary, lavender, bergamot, rosemary, moss and coriander.
More than 1800 fragrances can today be listed under the Chypre Perfumes umbrella.
Go on Vacation with Chypre
Let your memories travel with a Chypre Perfume
Cipria & the Olfactive Family of Chypre
The Mediterranean island of Cyprus is known for being the birthplace of Aphrodite – the mythological Greek goddess of love. Chypre (pronounced 'sheep-ra'), is one of the most lucrative and outstanding fragrance families.
The oldest perfume factory in the Mediterranean was found by archaeologists in Cyprus over 4,000 years ago, after an earthquake. The first perfume distillery ever recorded was found amongst the ruins.
The ingredient "cipria" can be traced right back throughout history, from the Middle ages, to the Enlightenment, and then into the Renaissance. Cypriots fabricated cypria powder into a cosmetic face powder, which they blended with natural elixirs found around the island of Cyprus. The rise of powdered in Europe during the 17th Century, turned cipria into a hugely popular cosmetic product.
In Italy today, the name is still referred to for cosmetic powder. The cipria powder of cyprus allowed for a strong scent tradition. With a rich and interesting history dating back 4000 years, Coty's original chypre fragrance is echoed throughout all modern chypres today. The complex yet subtle scent renders it arguable one of the most interesting chypre perfumes out there.
Chypre is not just for Connoisseurs
We are passionate about Chypre in Perfumery
Classic & Contemporary Chypre Fragrances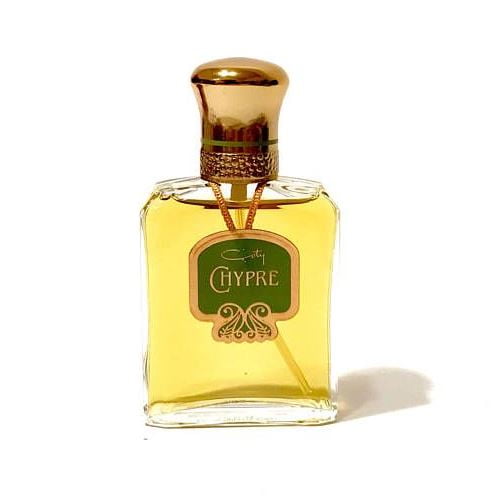 In 1917, a French perfumer by the name of Francois Coty, unveiled a new perfume he had created for women. He named it Chypre. It encompassed woody, citric top notes, combined with balsamic, floral and musky undertones. Coty created the scent using traditional local incense, incorporating essential oils and plant extracts from Cyprus.
The fragrance was then launched that same year, by Joseph Marie Francois Spoturno, setting a precedent for the rest of the emerging modern perfume industry to follow.
While Coty can certainly be regarded as one of the fathers of the Chypre Perfume, he was not the only one. In 1909, perfumer Jacque Guerlain released the fragrance Chypre de Paris.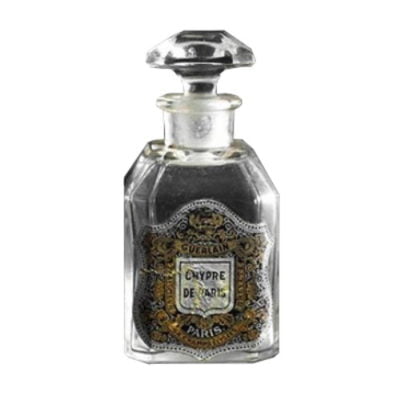 This was followed by D'Orsay in 1912, who released Chypre D'Orsay. Both these perfumes were unisex. It has even been suggested that the Chypre Perfume dates back to the Roman Times, as it was allegedly noted in perfume manuals from the 18th century.
Chypre fragrances have appeared throughout popular culture:
Guerlain's Mitsouko (1919),
Aldoux Huxley's Brave New World (1932),
Cuir de Russie by Chanel (1929) and
Dashiell Hammett's The Maltese Falon (1929)
One of the most popular Chypre fragrances was Christian Dior's original Miss Dior. This floral Chypre was launched in 1947, but the recipe was later changed.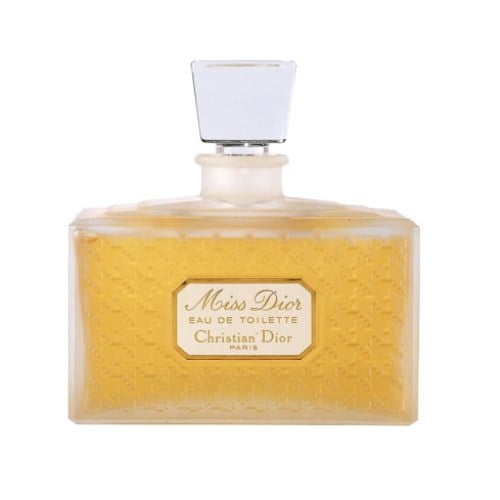 Karl Lagerfeld's Lagerfeld has been a modern Chypre perfume for both men and women since the 1980's, followed by Gucci Rush (1999), a Woody Chypre, or Hermès Rouge (2000), a Floral Oriental Chypre.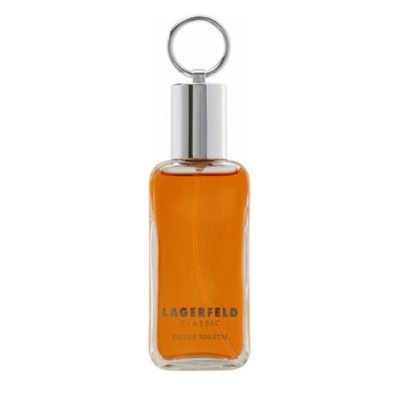 While Chypre may be one of the oldest, long-standing perfume families, it is clearly also a timeless classic, and one which is here to stay. Though many consumers of perfume may still be unaware of the term Chypre and what it entails, it is nevertheless still an imperative part of the perfume industry, an industry which cherishes the rich history which Chypre represents.
Chypre rises above the Mere Functional in Perfumery!
Luxurious Chypre Fragrances In Your Home and On Your Skin.
The evolution of the Chypre accord over the years has been tremendous and it now incorporates a hugely varied and wide-ranging number of elements.
It is a classic, versatile scent with a rich history. It embodies the sophistication and naturalness that made it a popular fragrance throughout history.
Stemming from an olfactory group, very few fragrances are as confusing or complex as chypre. The well-balanced but intense aroma leave an affluent and longstanding scent. The allure of fragrances can interest people in perfume forever, even for those who may not have previously thought they would be very keen.
The word 'intimacy' has been used many times to describe the overall feeling which chypre fragrances encompass. The perfumer can then twist in some freshness, sweetness or mossy darkness as they wish. However, the underlying originality of the base scent always remains, which makes chypre perfumes so intriguing.
First released in 1917, chypre was one of the first ever widely used commercial versions of an accord. While other accords had reportedly been used by people in the Mediterranean for many years previously, chypre scents became widespread quite quickly, and some argued they even came to define a genre.
Chypre fragrances paved the way for many popular perfumes among us today, including: Miss Dior, Givenchy III, Estee Lauder Knowing, Cristalle, and Bandit, to name a few. Reviews of the vintage Coty chypre scent tends to be quite split, however. People appear to either love it, or really dislike it, and for completely contrasting reasons.
It is easy to see why as well, given its long and very complex list of ingredients: two kinds of citrus, two kinds of herbs and a spice, iris, six floral materials, patchouli, vetiver, woody-amber, three balsamy elements - (vanilla, tonka, benzoin) civet, musk and a salty ambergris element, as well as oakmoss and labdanum.
While this may seem like an overwhelmingly large list of ingredients for one perfume, the distinctiveness that comes of this particular blend is surprisingly smooth. The bitter and lively nature of such a scent calls anyone who smells it to stand to attention.
It is certainly not a fragrance which can be ignored, no matter what your take on it. While the vintage scent is crisp and alert, it is its ability to blend well with other notes (such as floral) that make it appealing to most people.
It is certainly possible to find a combination suitable for most preferences. The soft and coherent scent that embodies chypre perfumes is certainly one of the hallmarks of its unique identity.
Oakmoss & Chypre - A Beautiful Partnership in Perfumery
Transform your Home into a Sensuous Haven of Boutique Luxury.
What does Chypre smell like?
Chypre has an earthy, warm aroma.
One might describe it as reminiscent of a walk in the woods, thanks to its hints of bergamot and wood. While most Chypre fragrances can be identified by their mossy, woody undertones, there are several other base characteristics which many Chypre scents can be categorised under, including: Leather, Floral, Fruity, Green, Woody, and Fresh-citric. Chypre perfumes can be described as sophisticated, sensual and mysterious. They offer a unique combination of accords which contrast both warm and cool elements. While classical Chypres tend to be quite rich and dark in nature, more modern versions incorporating moss aromas and ambers, take the fragrance to new heights of complexity. Elements of flowers and woodiness such as patchouli and labdanum (which has a sweet honey like note) are often incorporated into many Chypre perfumes.
The wide range of possible ingredients makes this perfume family hugely inclusive of many ingredients, whilst simultaneously managing to maintain its own unique nature. While the various combinations of elements in each Chypre perfume may vary greatly, you can almost be sure to find base elements of bergamot (a citrus fruit that grows around the Mediterranean), oakmoss (a tree lichen that grows in the Balkans) and labdanum( a resinoid from a plant that grows in the Mediterranean basin) common to most, if not all Chypre scents. The bergamot provides the citrus scent, while the labdanum and oakmoss provide the earthy contrast. Oakmoss being the strongest base element, I what gives that mysterious, long-lasting heaviness. The perfumer can then add top notes as they please, based on a wide range of other elements of their choosing to add charisma to the scent. Chypre scents tend to be more ambiguous and elusory than oriental or floral scent. They can be quite fascinating and irresistible.
Chypre fragrances were traditionally referred to as Autumn/Fall scents, due to their link with natural forest elements. Although they may incorporate a greatly contrasting mix of ingredients, one of the truly extraordinary things about Chypre perfumes is their ability to not allow any one ingredient to overpower another. Almost always, the different notes end up blending together in a way that results in a smooth mix of elements. The versatility of Chypre fragrances is quite possibly one of its best qualities.
For example, Pairfum London's Scarlet Rhubarb & Oakmoss Eau de Parfum, combines a rich oakmoss and sensuous musk base with a bold, floral blend of rhubarb, sun-dried fruits and strawberries. The Mandarin Blossom & Sandalwood Eau de Parfum combines a base of sandalwood, patchouli, amber and musk, with floral top notes of mandarin, April blossom and white hyacinth.
Experience Naturally Luxurious Niche Perfume
Enjoy Beautiful & Unique Fragrances built with the Chypre Accord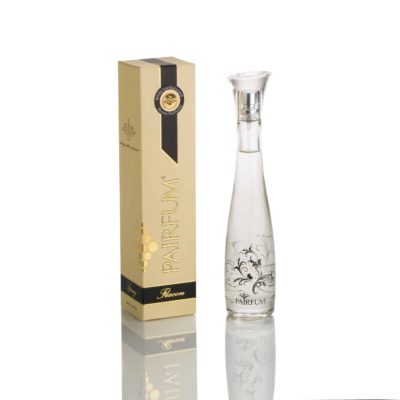 White Sandalwood
Flacon Room Perfume
£20.00
A Creamy Sandalwood accord with ...
White Sandalwood
Snow Crystal Candle
£25.00
A Creamy Sandalwood accord with ...
A Creamy Sandalwood accord with a hint of Chypre! It includes top notes of Neroli and Lychee, a floral heart of White Jasmine, Violet and Cistus Labdanum, and a fond of sun-bleached Cedar, Patchouli, Musk and Tonka Bean.
White Sandalwood
Large Reed Diffuser
£40.00
A Creamy Sandalwood accord with ...
The beauty of Chypre is its combination of warm depth with light freshness.
Fragrance Review - The Best Chypre Fragrances
Ma Griffe by Carven
Carven's first perfume, Ma Griffe (1946) , became one of the classics in female perfumery and an archetype for Chypre-Floral fragrances, with its timeless power of seduction.
Here are two quotes that describe this fragrance wonderfully:
Charles Baudelaire: "fresh as a baby's flesh, soft as a hobo, green as the meadow..."
Mademoiselle Carven: "... an outdoor perfume that needs to give up its heady character"
Ma Griffe is a youthful blend of green & floral notes on a base of oak moss, musk and vetiver.
Top Notes : Galbanum, Aldehyde, Clary Sage
Heart Notes : Vetiver, Iris, Jasmine
Base Notes : Oakmoss, Musk, Labdanum, Styrax, Vetiver
Aramis by Aramis
Created in 1966, Aramis embodies masculinity and virility, with its Chypre-Leather note. It was very popular in the 70s with men that like fragrances with character. Characteristic of this fragrance is its strong and recognizable leather note, rare in fragrances for men.
The accord opens with green, fresh and spicy notes, while its heart is built around geranium, jasmine and various woods. In the base leather and oakmoss create the character of this note, in combination with ambergris and castoreum.
Top Notes : Gardenia, Artemisia, Cumin, Bergamot
Heart Notes : Geranium, Jasmine, Patchouli, Sandalwood, Vetiver
Base Notes : Leather, Oakmoss, Ambergris, Castoreum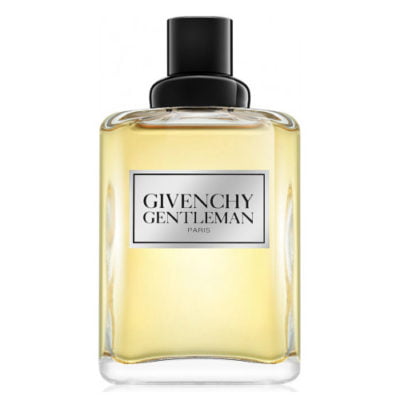 Gentleman by Givenchy
Givenchy's Gentleman for men is a Oriental-Woody note that was launched in 1974.
The concept of this fragrance was the aura of the typical English Gentleman, well-mannered and with excellent taste.
Characteristic of this fragrance is its dominant patchouli & vetiver base note. Its top of honey & citrus is slightly spicy and leads into a floral heart. The base note is softened with amber and leather.
Top Notes : Rose, Honey, Bergamot, Lemon
Heart Notes : Jasmine, Cedar, Patchouli, Iris
Base Notes : Patchouli, Vetiver, Amber, Leather
Read in our Blog & Magazine about:
Anything 'Making Scents', e.g. perfume memories
Home Fragrance, Couture Perfume, Skin / Bath / Body Care
Ingredients, e.g. natural / organic essential oils, flowers, bees, waxes.
Your Home, e.g. beautiful interior designs, architecture, decor, ...
Food, Drink, e.g. essential oils in foodd, desertd, drinks,...
Britain, e.g. London, the Queen and Royal Family, ...
Enjoy shopping in our online Boutique:
Natural Home Fragrance:
Luxury Scented Candles, Reed Diffusers and Refill Oils, Perfume Room Sprays, Sleep & Pillow Sprays, Fragrant Botanicals, Wardrobe Sachets, Drawer Liners, ...
Natural Perfume:
Eau de Parfum "Intense" Sprays,  Eau de Toilette Sprays, Eau de Parfum Travel & Purse Sprays, The Perfume Experience Box, ...
Organic Bath, Body & Skin Care:
Hand Lotions and Creams, Hand Oil & Washes, Body Lotions, Body Washes and Shower Oils, Foam Bath, Hand Soap, …
Gifts & Giftsets:
Giftboxes, Giftsets, Luxurious Gift Bags & Tissue Paper, Gifts for Men, ...
Are you a Connoisseur of Chypre?
Browse our Collection of Chypre Fragrances
Be Your Authentic Self and Enjoy a Luxury

Pairfum