Privacy Policy of

Pairfum
Details and in-depth Information about the Privacy Policy we operate.
The Privacy Policy of
PAIRFUM
When you provide us with information through this website, www.pairfum.com (or alternatively referred to as the "Pairfum Site", "PAIRFUM" or "this Site"), we respect your privacy. It is important for you to understand what information we collect about you during your visit and what we do with that information.
Your visit to this Site is subject to this Privacy Policy and our Terms and Conditions. Please note that this Privacy Policy governs only information provided to InovAir Limited. It does not govern any other information or communications that may reference InovAir Limited, e.g. communications from InovAir Limited counters.
This Privacy Policy is based on the best practices of websites using the WordPress.org system and its Privacy Policy.
CAN WE HELP? Our Customer Services Team on:
UK/EU/Rest of the world: +44 (0) 20 7099 3170
US/CAN: +1 (0) 609 2280 589
(Monday to Friday 9am - 6pm, Saturday 9am - 5pm)
1. Information Collection
We do not collect personally identifiable information about you, except when you provide it to us directly or through a third party. For example, if you decide to complete a user registration form or complete an online survey, you may be asked to provide certain information such as your contact information (name, email address, mailing address and telephone number), product and/or cosmetic concerns, and the brands and products you use. If you decide to place an order, we will also need to know your delivery and billing address, credit card number and expiry date. Please note you may be transferred to a third party service provider's website in order to submit this information.
Sensitive information is not generally sought through this Pairfum Site. Sensitive information includes data relating to: race or ethnic origin; political opinions; religious or other similar beliefs; physical or mental health. If you do provide sensitive information, by providing that information you explicitly consent to us using it in accordance with this Privacy Policy.
If you would prefer that we not collect any personally identifiable information from you, please do not provide us with any such information. Please note that if you do not wish to provide any personal information, you will not be able to make purchases on this Site.
Prior to your submission of your personally identifiable information to this Pairfum Site, you will be asked whether you consent to the processing and transfer of your personal information in accordance with this Privacy Policy. If you consent, you will be able to submit your information to this Pairfum Site.
2. Use of Personally Identifiable Information
We strive to provide you with a full range of personalised fragrance, skincare and bodycare products and services designed to meet your unique cosmetic needs. In order to provide you with this level of service, we may use your personal information in the manner described below:
a. Communications to Serve You
If you have elected to provide us with your contact information, e.g. by registering at the Pairfum Site, emailing our Customer Service department or placing an order, we may provide you with service related announcements concerning the PAIRFUM Site or contact you regarding your customer service requests or your order. For example, all registered users will receive a welcoming email to confirm their registration. We may also contact you to respond to product questions or concerns that you may express. These types of communications are necessary to serve you, respond to your concerns and to provide the high level of customer service that we offer our customers.
b. Opt-In Communications
In addition to the essential service related announcements that we will send you as described in Section 2(a) above, if you opt-in during the PAIRFUM Site registration process or at other times when you submit personally identifiable information, the information you provide may be used to create and deliver to you our newsletters, surveys or other communications containing product and event information, cosmetics tips or promotions ("Opt-In Communications"). For example, we may look at what you have previously ordered in an attempt to tell you about promotions that will be of particular interest to you. We will also assume that you have indicated your consent to opt-in if you have given us your details when placing an order without opting-out by un-ticking the consent boxes. If you prefer not to receive such Opt-In Communications, please do not opt-in to receive these communications or, If you are giving us your details when placing an order, please opt-out when given the opportunity to do so. If you do opt-in and later decide that you would no longer like to receive these communications, see Section 13 (Choice/Opt-Out) below.
3. Use of Personally Identifiable Information by Group Companies
We may share your personally identifiable information with our affiliates and other partner companies that distribute and market PAIRFUM branded products (the "Group Companies"). Group Companies may use this information in accordance with this Privacy Policy. See also Section 6.
4. No Disclosure of Personally Identifiable Information for Third Party Marketing Without Your Consent
We will not provide your personally identifiable information to third parties for their use in marketing their products or services to you without your consent.
5. Disclosure of Personally Identifiable Information
a. Fraud Protection and Compliance with Law
We may disclose any information, including personally identifiable information, we deem necessary, in our sole discretion, to comply with any applicable law, regulation, legal process or governmental request. We may also exchange information, including personally identifiable information, with other companies and organisations for credit fraud protection and risk reduction.
b. Service Providers
We may retain other companies and individuals to perform functions consistent with our Privacy Policy on our behalf. Examples include customer support specialists, webhosting companies, credit card processing companies, fulfilment companies (e.g., companies that fill product orders or coordinate mailings), data analysis firms and email service providers. Such third parties may be provided with access to personally identifiable information needed to perform their functions, but may not use such information for any other purpose. See also Section 6. Please note that any service providers which may be named in this Privacy Policy for your convenience, e.g., Coremetrics in Section 7 hereof, are not our only service providers.
c. Special Events
If you elect to participate in any promotions, sweepstakes, surveys, questionnaires or other events during your visit to our Pairfum Site, the rules or terms and conditions for those events may indicate that your personally identifiable information will be shared with third parties. By choosing to participate and submitting your personally identifiable information with respect to such events, you consent to disclosure of your personally identifiable information to such third parties. This Site is not responsible for, and disclaims all liability for, any use of the information you choose to provide to such third parties.
d. Business Transfers
As we continue to develop our business, we might sell certain of our assets. In such transactions, user information, including personally identifiable information, generally is one of the transferred business assets, and by submitting your personal information on the PAIRFUM Site you agree that your data may be transferred to such parties in these circumstances.
6. Transfer of Data to Other Countries
The Group Companies and third parties referenced in Sections 3 and 5 who will receive your information only for the purposes set forth in this Privacy Policy, the third parties with whom you direct us to share your information referenced in Section 4 and the databases in which your personally identifiable information may be stored both inside and outside the United Kingdom ("UK") and the European Union ("EU"). By providing personally identifiable information to this Pairfum Site, you acknowledge and accept that the Group Company or third party which receives your personally identifiable information may be located within a state or country which does not guarantee the same level of protection for personally identifiable information as the one in which you reside.
7. Cookies, IP Addresses, Pixel Tags & Tracking Technology
You can find out about our Cookie Policy by clicking here.
You always have the following choices, by clicking on each of the following options:
To manage the cookies and similar technologies used (tracking pixels, web beacons, etc.) and related consents, we use the consent tool "Real Cookie Banner". Details on how "Real Cookie Banner" works can be found here.
The legal bases for the processing of personal data in this context are Art. 6 (1) lit. c GDPR and Art. 6 (1) lit. f GDPR. Our legitimate interest is the management of the cookies and similar technologies used and the related consents.
The provision of personal data is neither contractually required nor necessary for the conclusion of a contract. You are not obliged to provide the personal data. If you do not provide the personal data, we will not be able to manage your consents.
A cookie is a piece of data that enables us to track and target your preferences. We may place a "cookie" on your computer's hard drive so we can recognise you as a return user and personalise your experience and your use of our Pairfum Site. The cookie will be stored on your computer's hard drive until you remove it. You can have your browser notify you of, or automatically reject, cookies. If you reject our cookies, you may still use the Pairfum Site, but you may be limited in the use of some of the features.
We may also use IP addresses to analyse trends, administer the Pairfum Site, track traffic patterns, and gather demographic information for aggregate use, as well as in combination with your personally identifiable information for credit fraud protection and risk reduction.
When you visit this PAIRFUM Site or view one of our emails, we may use pixel tags (also called "clear" gifs), tracking links and/or similar technology to note some of the pages you visit on our PAIRFUM Site and personalise your experience. We may also use pixel tags to determine what types of email your browser supports. We may use the information collected through pixel tags, tracking links and similar technology in combination with your personally identifiable information.
These consist of a few lines of code embedded on the pages of our Site. The data collected by our use of pixel tags is anonymous (e.g. the webpages you visit, your operating system and browser). As this data does not personally identify you, we may use such data for any purpose. In addition to this anonymous use, we may also use the non-personal information collected through pixel tags, tracking links and similar technology in combination with your personally identifiable information, in which case we will treat the combined information as personal data and will only process it in accordance with this policy.
We have recently made enhancements to our pixel tags in order to provide you with targeted re-marketing advertisements through the use of technology provided by Google. The pixel tags that we place on the Site are used by Google in combination with a cookie that Google sets on your computer to track customer browsing habits and provide you with more relevant advertising based on this browsing. The aim of this is to better target interactive advertising and to enhance the online experience for our customers. The data that we share with Google for these purposes is anonymised data. We do not share your personal data with Google. If you reject the Google cookie, you will prevent such pixel tags from relaying this anonymised information about you and this may limit your use of some of our Site features. If you do not wish your online behaviour to be tracked in this manner, please visit the following website for more information and to opt-out if you so wish: Google Ads . Please be advised that we are not responsible for the Google remarketing scheme or Google's privacy practices.
We are continuously working to make your experience on our PAIRFUM site better. We will place cookies on your computer to collect information that will show us how you come to our site and how you use and navigate our Pairfum site. However, you may elect to limit or eliminate the data that we receive regarding your use of our PAIRFUM Site. To find out more about cookies, please refer to the website of the BBC here.
You do not have to accept cookies. You can decide if you want to accept cookies by changing the settings on your browser either to accept all cookies, reject all cookies, or notify you when a cookie is set. Switching off cookies will still allow you to view the majority of content on our site, although it may restrict your use of our interactive tools.
Some of our other business partners and service providers may also use cookies on their sites. For example, you may have clicked through to our Site from one of their sites. We have no access to, or control over, these cookies and do not accept any responsibility for such third-party cookies. Please refer to the privacy policies posted on the applicable third-party website to understand the third party's use of cookies and your options relating to those cookies.
You can read more about the EU Cookie Law here.
8. Use of Aggregate Information
We may use the information you provide in aggregate (non-personally identifiable) form for internal business purposes, such as generating statistics and developing products and marketing plans. We may collect, store or accumulate certain non-personally identifiable information concerning your use of the Site, such as information regarding which of our pages are most popular. We may share or transfer non-personally identifiable information with or to our affiliates, licensees and partners. See also Section 6.
9. People under 18
If you are under 18 years of age, you may browse our Site. However, you may not provide personal information to us. For example, you cannot register or make a purchase. This Site is not designed for minors and we do not knowingly collect personally identifiable information from any person under 18 years of age. If you are under 18 years of age and have any questions or concerns about this Site, please seek guidance from a parent or responsible adult. In relation to our use of Google's remarketing scheme, Google subscribes to the Internet Advertising Bureau's Good Practice Principles which prohibit the use of information that appears to relate to children under the age of 13 at the time of data collection to target online advertisements.
10. Links
This PAIRFUM Site may contain links to or from other websites. Please be aware that we are not responsible for the privacy practices of other websites. This Privacy Policy applies only to the information we collect on this Pairfum Site. We encourage you to read the privacy policies of other websites you link to from our PAIRFUM Site or otherwise visit.
11. Security
We implement various security measures in accordance with industry standards to protect the security of your personal information. Your personal information will be stored at facilities located across the world and not necessarily within the EU. See also Section 6. If you have any questions about security at the Pairfum Site, you can email us at info@pairfum.com.
12. Accuracy of and Updating Your Information
We will take reasonable steps to create an accurate record of any personal information you have submitted through this Site. However, we do not assume responsibility for confirming the ongoing accuracy of your personal information.
You are responsible for keeping your information on file with us up to date. You may review and change the personally identifiable information you provide to us at any time by emailing us at info@pairfum.com
13. Choice/Opt-Out
You may opt out of receiving future Opt-In communications when you register at this Site or otherwise provide your contact information to us. You may change your preferences at any time by clicking here or clicking the "unsubscribe" link at the bottom of each Opt-In Communication email you receive. Please note that this opt-out only applies to PAIRFUM Site Opt-in Communications and does not apply to communications to serve you (described in Section 2(a) of this Privacy Policy) or to other communications, which may reference PAIRFUM, e.g. from a retail store.
14. Data Controller
The information you provide to use will be managed by our Data Controller, InovAir Limited, 16 Kingswood Close, Englefield Green, TW20 0NQ, Great Britain.
15. Notification of Changes
We may revise this Privacy Policy from time to time. If we decide to change our Privacy Policy, we will post the revised policy here. As we may make changes at any time without notifying you, we suggest that you periodically consult this Privacy Policy.
16. Comments
We have taken great measures to ensure that your visit to our PAIRFUM Site is an excellent one and that your privacy is constantly respected. If you have any questions, comments or concerns about our privacy practices, please contact us by emailing us at info@pairfum.com
Copyright © InovAir Limited 2023. All worldwide rights reserved.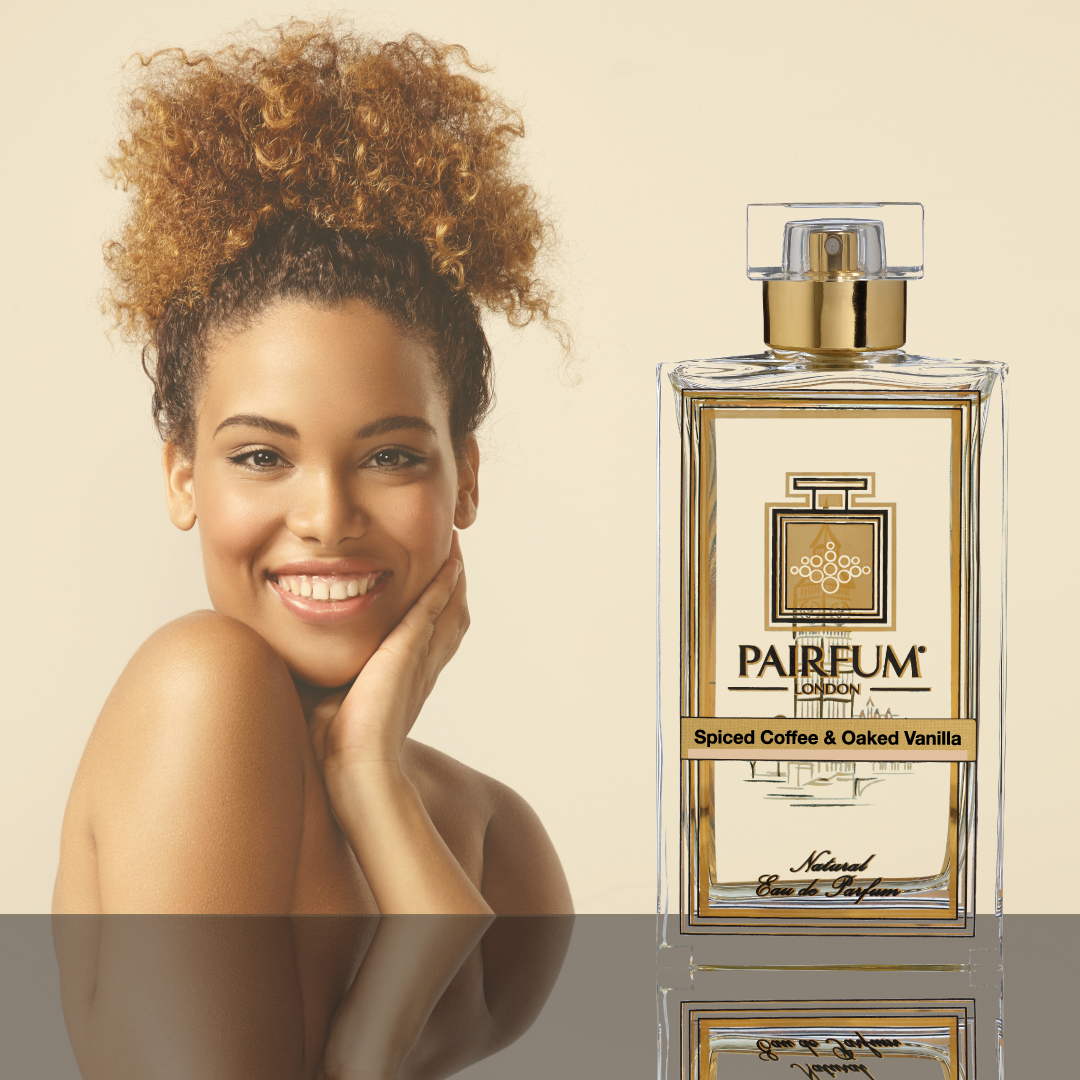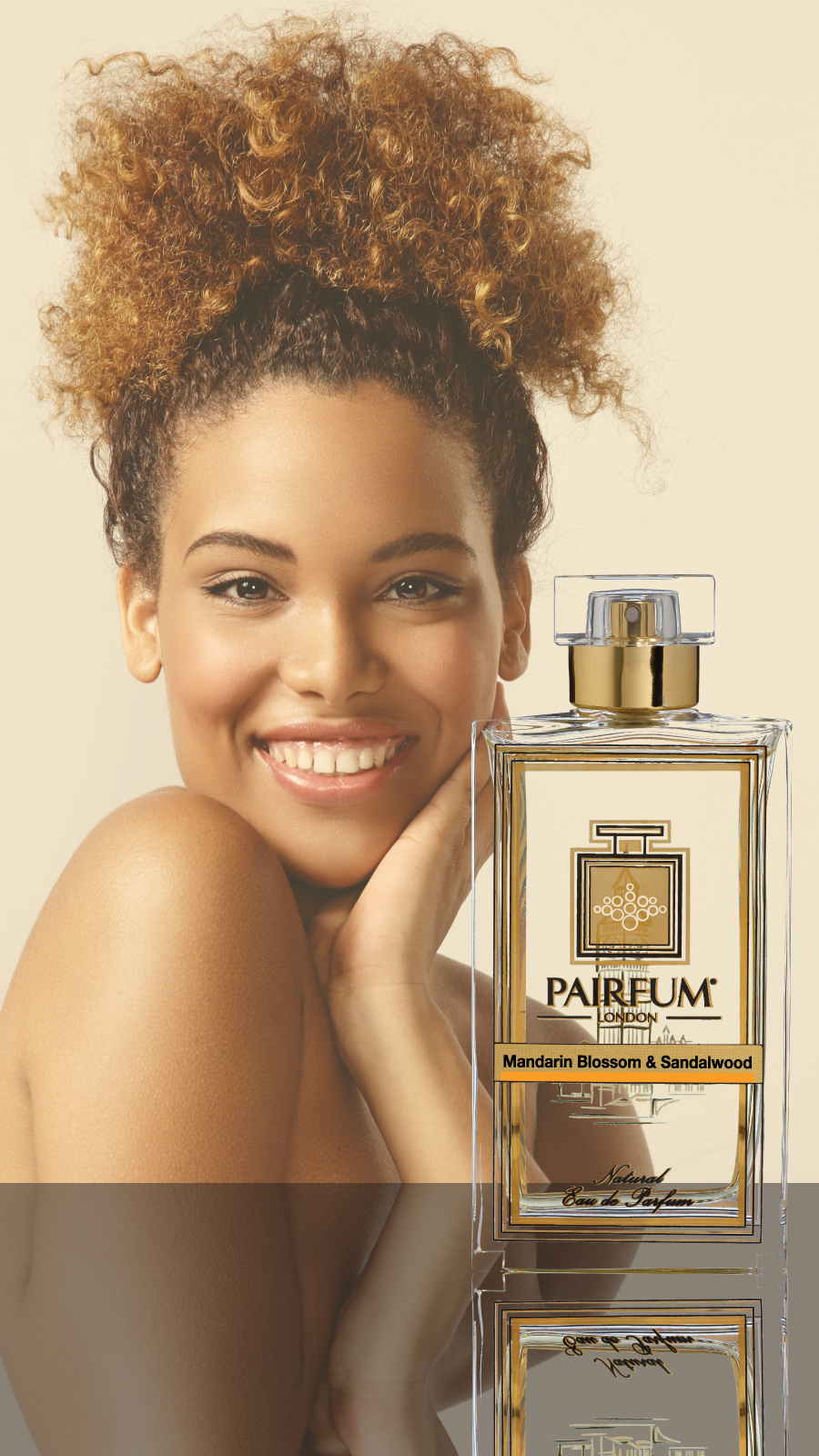 Enjoy the Compliments for Your Fragrance.
Read in our Blog & Magazine about:
Anything 'Making Scents', e.g. perfume memories
Home Fragrance, Couture Perfume, Skin / Bath / Body Care
Ingredients, e.g. natural / organic essential oils, flowers, bees, waxes.
Your Home, e.g. beautiful interior designs, architecture, decor, ...
Food, Drink, e.g. essential oils in foodd, desertd, drinks,...
Britain, e.g. London, the Queen and Royal Family, ...
Enjoy shopping in our online Boutique:
Natural Home Fragrance:
Luxury Scented Candles, Reed Diffusers and Refill Oils, Perfume Room Sprays, Sleep & Pillow Sprays, Fragrant Botanicals, Wardrobe Sachets, Drawer Liners, ...
Natural Perfume:
Eau de Parfum "Intense" Sprays,  Eau de Toilette Sprays, Eau de Parfum Travel & Purse Sprays, The Perfume Experience Box, ...
Organic Bath, Body & Skin Care:
Hand Lotions and Creams, Hand Oil & Washes, Body Lotions, Body Washes and Shower Oils, Foam Bath, Hand Soap, …
Gifts & Giftsets:
Giftboxes, Giftsets, Luxurious Gift Bags & Tissue Paper, Gifts for Men, ...