Fequently Asked Questions:
Find Answers to the most Commonly or Frequently Asked Questions about Perfume and PAIRFUM's line of Perfumes.
Which Fragrances are for Women?
The following are feminine fragrances:
Neroli, Musk, Orange Blossom
Pink Rose & Sensuous Musk
These are unisex fragrances that are equally suitable for both women and men:
Spiced Rum, Lime & Guaiac Wood
Cardamom, Tonka & White Oud
Black Cherry & Oolong Tea
Mandarin Blossom & Sandalwood
Scarlet Rhubarb & Oakmoss
Spiced Coffee & Oaked Vanilla
Sea Salt, Sage & Amber
Ginger, Elemi & Vetiver
Having said this, it really depends on you.
Which Fragrances are for Men?
Do you differentiate between Feminine, Masculine and Unisex Fragrances?
What Type of Perfume Lasts the Longest ?
How Are Your Perfumes Made?
Why are your Home Fragrances different from your Perfume?
Should I rub my skin after I have applied perfume?
Do you recommend Changing Perfume with the Seasons?
Do fragrances smell different on different Types of Skin?
Who develops your perfumes?
Where do you recommend that I spray my Perfume?
How can I increase the Diffusion of the Perfume?
Perfume doesn't last on me. What do you suggest?
Do you offer Bespoke Perfumes?
Do you Macerate your Perfumes?
Do you make Personal Appearances?
I have a question that is not covered here. What should I do?
Find Answers to General Questions about PAIRFUM London's products.
Pairfum 

is packed full of Natural Goodness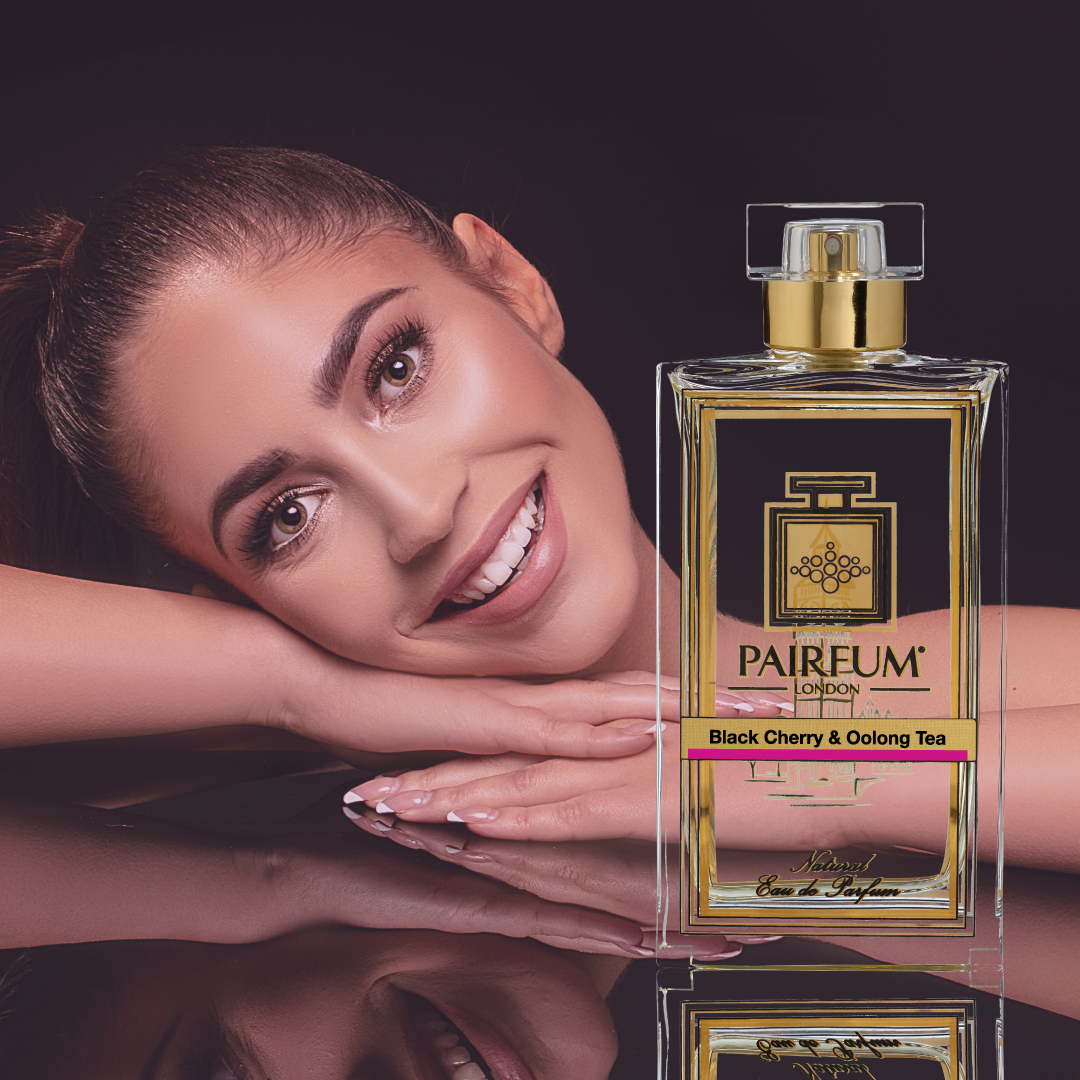 Read in our Blog & Magazine about:
Anything 'Making Scents', e.g. perfume memories
Home Fragrance, Couture Perfume, Skin / Bath / Body Care
Ingredients, e.g. natural / organic essential oils, flowers, bees, waxes.
Your Home, e.g. beautiful interior designs, architecture, decor, ...
Food, Drink, e.g. essential oils in foodd, desertd, drinks,...
Britain, e.g. London, the Queen and Royal Family, ...
Enjoy shopping in our online Boutique:
Natural Home Fragrance:
Luxury Scented Candles, Reed Diffusers and Refill Oils, Perfume Room Sprays, Sleep & Pillow Sprays, Fragrant Botanicals, Wardrobe Sachets, Drawer Liners, ...
Natural Perfume:
Eau de Parfum "Intense" Sprays,  Eau de Toilette Sprays, Eau de Parfum Travel & Purse Sprays, The Perfume Experience Box, ...
Organic Bath, Body & Skin Care:
Hand Lotions and Creams, Hand Oil & Washes, Body Lotions, Body Washes and Shower Oils, Foam Bath, Hand Soap, …
Gifts & Giftsets:
Giftboxes, Giftsets, Luxurious Gift Bags & Tissue Paper, Gifts for Men, ...