Introduction:
The term 'Perfumery House' or 'House of Fragrance' evokes an aura of sophistication, craftsmanship, and time-honored traditions. At its core, a perfumery house is an establishment dedicated to the creation, production and marketing of perfumes.
However, the story goes much deeper, involving an intricate blend of art and science, legacy and innovation, raw materials and finished products. The world of perfumery is a realm of constant evolution, where each fragrance delicately weaves a tapestry of art, tradition, and emotion.
Within this dynamic space, our boutique perfumery house, Pairfum, has emerged as a haven where the time-honoured principles of fine fragrance creation converge with the contemporary 'zeitgeist' of aroma preferences. Our commitment to marrying the intricate beauty of nature with the ever-progressing pulse of the fragrance industry has culminated in an exquisite array of aromas that evoke a sense of timeless elegance and modern sensibility.
In this article, we will delve into:
what constitutes a perfumery house or house of fragrance
the role of ingredients and the finished products,
iconic perfumery houses or multi-brand houses of fragrance
classification criteria,
some historical context,
the vision, ethos, and creative process behind Pairfum London, and
the essence of Pairfum's enchanting world of fragrance.
Ingredients: The Building Blocks Of Fragrance
Natural Ingredients
Before the perfumer can create a symphony of scents, they need their instruments: the ingredients. High-quality ingredients are the cornerstone of any reputable perfumery house. Traditionally, natural ingredients such as flowers, fruits, woods, and resins were sourced from around the globe. Think of the exquisite Bulgarian rose, the intoxicating jasmine from Grasse, or the woody allure of Sandalwood from India.
Synthetic Ingredients
In the modern era, synthetic ingredients have also found their way into the perfumer's palette. These are not merely substitutes for natural ingredients but offer a broader olfactory spectrum, enabling the creation of scents that nature itself cannot produce.
Sustainability
As stewards of scent, contemporary perfumery houses are increasingly focusing on sustainability. This involves responsible sourcing, minimizing waste and reducing the environmental impact of both their ingredients and finished perfumery products.
The Finished Product: A Symphony Of Scents
Once the raw materials are in place, the perfumer—often termed the 'nose'—begins the complex task of blending these ingredients into a harmonious fragrance. The finished product is more than just a scent; it's an experience, an emotion, a memory encapsulated in a bottle.
Perfume Concentration
The concentration of the fragrance, often indicated as Eau de Parfum or Eau de Toilette, is another mark of a perfumery house's expertise. Higher concentrations often signify a more luxurious, long-lasting fragrance but must be balanced skillfully to prevent overpowering the senses.
Classification: What Makes A Perfumery House?
There is no universal standard for what constitutes a perfumery house, but several factors are often considered:
Expertise: A deep understanding and mastery over the art and science of perfumery.
Quality: Consistent delivery of high-quality fragrances, from sourcing ingredients to the final product.
Innovation: The ability to produce new and exciting scents that push the boundaries of traditional perfumery.
Heritage: Many perfumery houses have a rich history that adds to their prestige.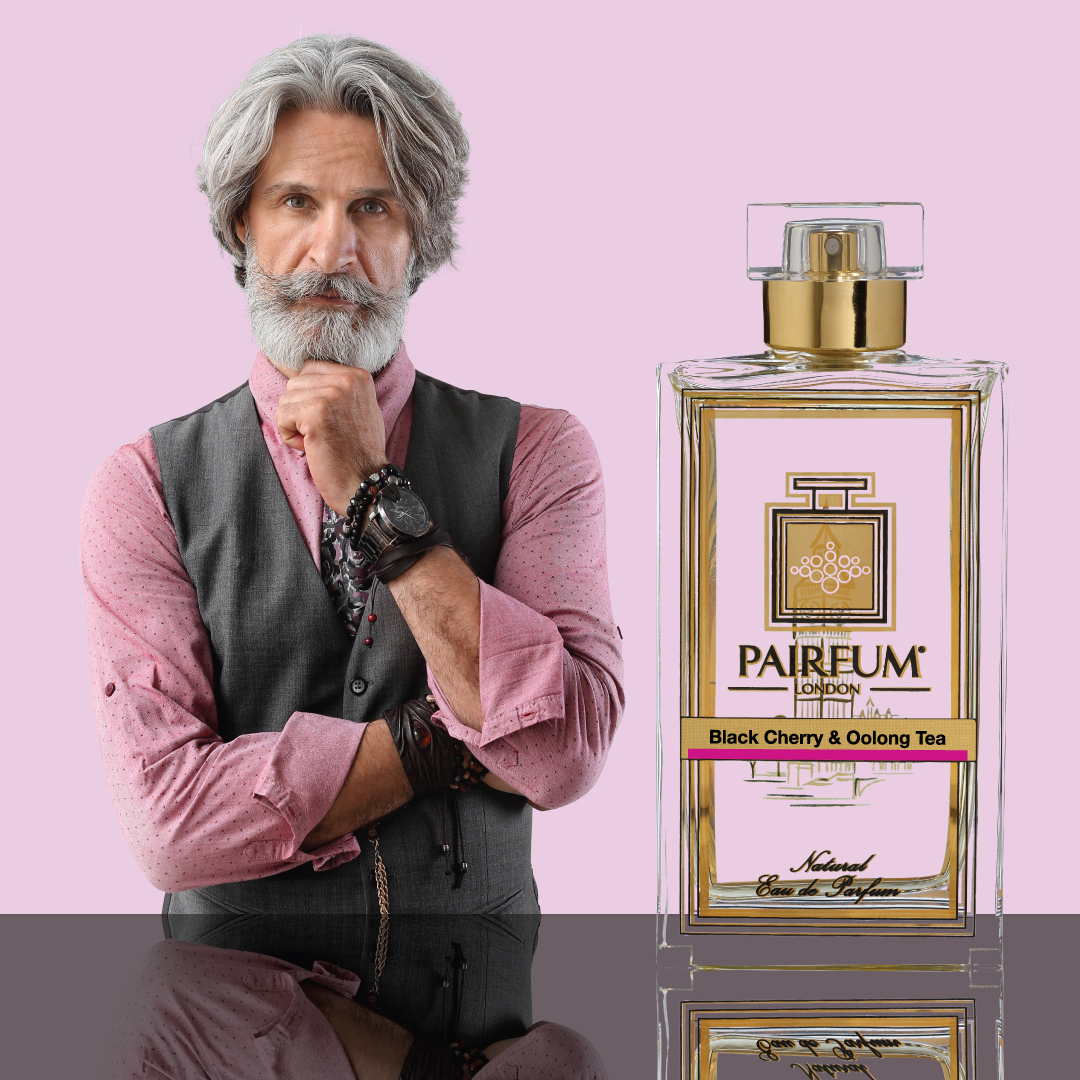 Iconic Houses Of Fragrance
Here are only some of the iconic perfumery houses or houses with their multiple fragrance brands:
LVMH: Dior, Guerlain, Kenzo, Mark Jacobs, Acqua di Parma, Givenchy, Kurkdjian, Loewe, Sephora
Kering: Gucci, Balenciaga, Yves Saint Laurent, Alexander McQueen, Bottega Veneta, Boucheron, Creed, Valentino
Estee Lauder: Lauder, Aramis, Kilian, Bobbi Brown, Frédéric Malle, Jo Malone London, Le Labo, Hilfiger, Clinique, Aerin, Tom Ford
Puig: Antonio Puig, Benetton, Carolina Herrera, Comme des Garcons, Jean Paul Gaultier, L'Artisan Parfumeur, Mango, Nina Ricci, Paco Rabanne, Payot, Penhaligon's
L'Oreal: Atelier Cologne, Azzaro, Biotherm, Cacharel, Diesel, Giorgio Armani, Gloria Vanderbilt, Guy Laroche, Harley Davidson, Helena Rubinstein, Kiehl's, Lancôme, Maison Martin Margiela, Thierry Mugler, Paloma Picasso, Prada, Ralph Lauren, Roger & Gallet, Urban Decay, Valentino, Viktor&Rolf, Yves Saint Laurent,
Coty: Adidas, Alexander McQueen, Balenciaga, Beyonce, Bottega Veneta, Bourjois, Burberry, Calvin Klein, Chloé, Coty, Davidoff, Escada, Esprit, Gabriela Sabatini, Gucci, Hugo Boss, Jil Sander, Joop!, Jovan, Katy Perry, Marc Jacobs, Mexx, Miu Miu, Nautica, Stella McCartney, Tiffany, Vera Wang, Vivienne Westwood,
Euroitalia: DSQUARED, Michael Kors, Missoni, Moschino, Versace
Designer Parfums: Cerutti, Scherrer, … and more
Lalique: Alain Delon, Bentley, Grès, Jaguar, Lalique
Maurer & Wirtz: 4711, Baldessarini, Betty Barclay, s.Olivers, Tosca
Parlux: a large variety of celebrity branded perfumes
Revlon: Elizabeth Arden, Elizabeth Taylor, Gant, Geoffrey Beene, Giorgio Beverly Hills, Halston, Juicy Couture, Liz Claiborne
This list changes continuously, as brands and companies change ownership or license holders.
The Rise Of Niche Perfume Houses
Looking at this list with multi-brand fragrance houses, it is easy to understand the rise in popularity of the Niche Perfumery Houses. Consumers are looking for alternatives to the generic Prestige Perfumes, Celebrity Brands and 'Masstige' or discount perfumes.
A niche perfume house is a specialized establishment that focuses on crafting unique, often unconventional fragrances that stand apart from mainstream offerings. Unlike commercial brands, which aim for mass appeal, niche perfume houses are driven by artistic expression, quality, and individuality.
They often employ rare ingredients and complex formulations to create scents that tell a unique story. The rise to prominence of niche perfume houses can be attributed to a growing consumer desire for unique, authentic experiences.
In a market saturated with generic fragrances, these houses offer a refreshing alternative for those seeking scents that are as unique as they are.
With an emphasis on craftsmanship and a keen eye for detail, niche perfume houses have carved out a dedicated following among fragrance enthusiasts who value originality and exclusivity.
Sadly, many of the leading Niche Perfumery Houses have now been acquired by the Iconic Perfumery Houses and Groups we list above and there is a need for 'new kids on the block' that are again daring, innovative and are happy to 'break the mould'.
The Historical Context: A Journey Through Time
The concept of a perfumery house is not new; it dates back to ancient civilizations where incense and oils were used for religious and ceremonial purposes.
The modern perfumery house, however, began to take shape in the 18th century in France, which remains the epicenter of global perfumery. Over time, different countries have contributed to the industry, each bringing its unique flair and ingredients.
A perfumery house is more than just a business; it is a guardian of an age-old craft, a pioneer in olfactory science, and a storyteller that speaks through scents. It combines the best of nature and technology to create fragrances that captivate the senses and the imagination. Whether you're a connoisseur or a casual admirer,
The allure of a perfumery house is undeniable. It invites you to explore not just a range of fragrances but a world steeped in heritage, artistry, and innovation. When you choose a fragrance from a renowned perfumery house, you are not just buying a scent; you are becoming a part of a legacy that has been carefully crafted over time, a testament to human creativity and the endless possibilities of the olfactory world.
So, … the next time you find yourself enveloped in a fragrance, take a moment to appreciate the journey it represents—from the carefully sourced ingredients to the skilled hands that blended them, all under the roof of a perfumery house that stands as a symbol of quality and craftsmanship.
Our Vision: A Symphony Of Essence And Emotion
At the heart of our House of Fragrance lies a vision that seeks to capture the essence of human emotion through the delicate artistry of perfume creation. We believe that each fragrance possesses the power to evoke memories, convey emotions, and tell stories that resonate deeply with one's individual experiences. Our ultimate aim is to develop truly unique, captivating aromas that speak to the heart while seamlessly blending with the contemporary cultural spirit.
Our exceptional perfume creations are the result of our unwavering dedication to using the finest ingredients and harnessing the skills of our highly talented team of perfumers. This diligent approach enables us to create unparalleled fragrance compositions that embody our passion for olfactory excellence.
The Pairfum London Ethos: Sustainability And Quality
The ethos that drives our House of Fragrance is a commitment to sustainability and uncompromising quality. We believe that our intimate connection with nature grants us access to an unparalleled wealth of olfactory treasures, and our dedication to responsibly sourcing these precious natural essences is the cornerstone of our creative process.
We work diligently to ensure that our perfume compositions not only possess the highest quality and longevity but also reflect our eco-conscious philosophy. Each Pairfum fragrance is a testament to our unwavering respect for the delicate balance of our environment and our dedication to creating perfumes that seamlessly weave natural and sustainable elements with luxurious olfactory experiences.
The Creative Process: A Marriage Of Craftsmanship And Innovation
Behind the scenes at our House of Fragrance, the creative process is a labour of love that involves equal parts artistry and expertise. Our team of skilled perfumers, with years of experience in the art of fine fragrance creation, are adept at meticulously blending ingredients to form a harmonious, multi-faceted aroma that embodies the Pairfum spirit.
Our fragrance compositions start as mere sketches, with individual essences being carefully selected and combined to create an olfactory portrait that accurately captures the mood and emotion we aim to convey. As the process unfolds, our perfumers fine-tune the balance between the top, heart and base notes, refining the composition until the perfect amalgamation is achieved.
Innovation within our creative process is essential to adapting to the ever-evolving trends in the world of fragrance and further propelling Pairfum's distinctive aesthetic. We stay attuned to shifts in consumer preferences and are not afraid to push the boundaries of traditional perfumery, allowing us to remain at the forefront of the industry's 'zeitgeist.'
Pairfum Creations: A World Of Luxury And Intrigue
Our House of Fragrance offers a diverse range of enchanting perfume creations that cater to an array of tastes and personalities. Here are some highlights from our exquisite collection:
1. Floral Fantasias: Indulge in the timeless elegance of our luxurious floral compositions, which pay homage to nature's most exquisite blossoms. Our fragrances artfully intertwine classic and modern floral elements, summoning the enchanting allure of a secret garden.
2. Citrus Celebrations: Embrace the invigorating energy of our citrus-forward creations, which combine zesty, fresh notes with intriguing aromatic undertones to evoke a sense of vibrancy and vitality.
3. Woody Wonders: Lose yourself in the enigmatic world of our woody fragrances, conjuring images of ancient forests and their mysterious secrets. These earthy, complex compositions evoke the warmth and depth of nature's embrace.
4. Oriental Opulence: Immerse yourself in the captivating aura of our oriental perfumes, which transport you to a world of exotic spices and sumptuous silks. These sensuous, alluring compositions blend the rich tapestry of Eastern heritage with contemporary refinement.
As our collection continues to expand, we remain deeply committed to honouring our vision of excellence and our ethos of sustainability. Each new creation is a reflection of our unwavering pursuit of olfactory perfection and an embodiment of the spiritual essence of Pairfum, our House of Fragrance.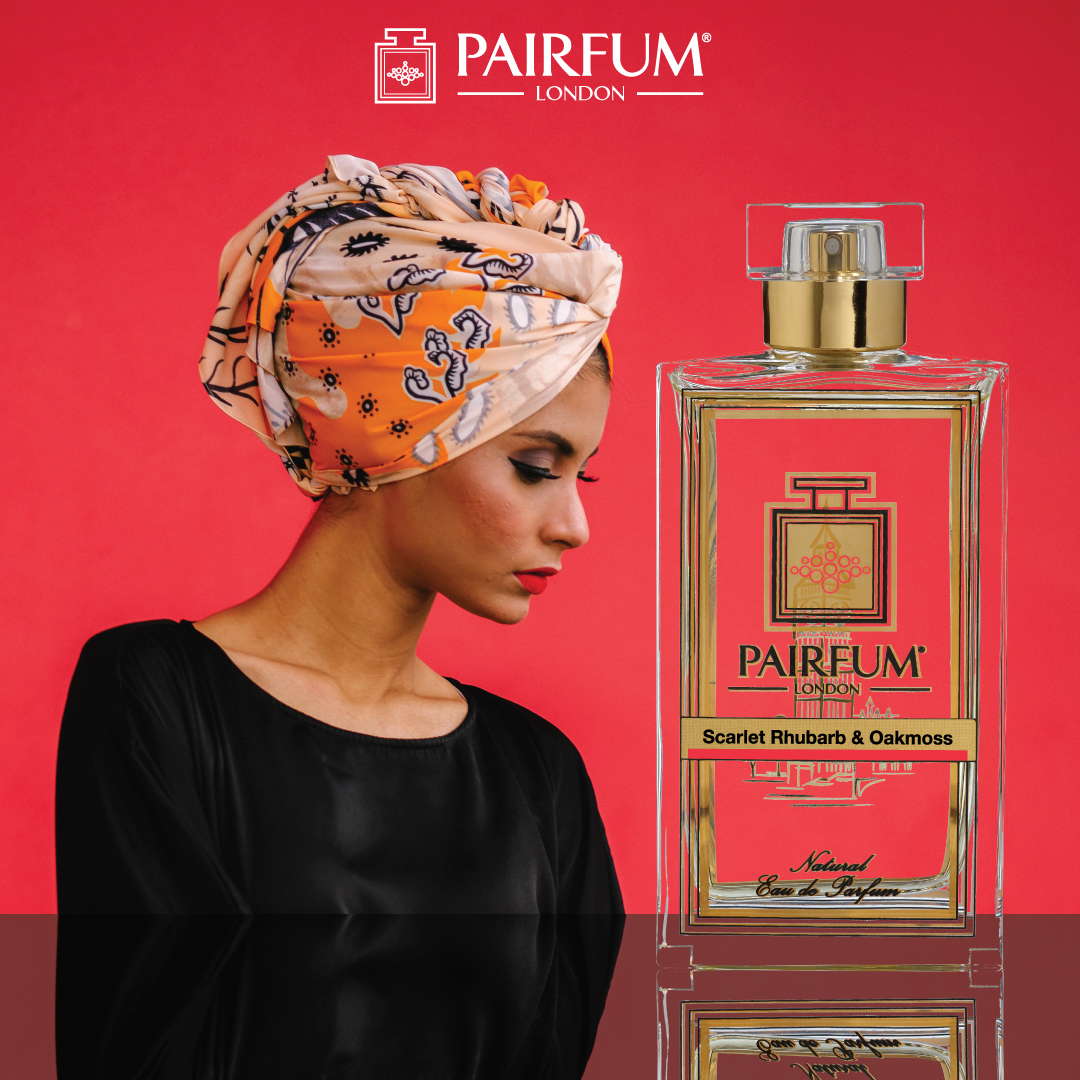 The Journey Continues: Embracing The Future Of Perfumery
As we look towards the future, our House of Fragrance remains steadfast in our dedication to refining our craft while staying in tune with the ever-changing pulse of the fragrance world. We strive to evolve with the industry's shifting trends and the 'zeitgeist' of consumer desires whilst maintaining our essence as a boutique perfumery with a commitment to quality and sustainability.
We continue to perfect our knowledge, embracing innovation and pushing the boundaries of contemporary perfumery. Our curious, creative spirit drives us forward, allowing Pairfum to remain a leader in alluring fragrance composition, where aroma and zeitgeist elegantly converge.
A Fragrant Finale: Unveiling The Essence Of Pairfum London
As we have explored the captivating world of Pairfum, London's Niche House of Fragrance, and it is clear that our passion for merging the finest essences with the cultural 'zeitgeist' drives our pursuit of olfactory perfection. Our dedication to sustainability, quality and innovation positions us as a leader in the world of boutique perfumery, where aroma, emotion and cultural spirit intertwine in a harmonious dance.
We invite you to embark on your own olfactory journey and discover the enchanting world of Pairfum London's luxurious Niche Perfume compositions. Explore our diverse range of fragrances, crafted to cater to a variety of tastes and preferences. Let the artistry of our creations transport you to a world where the elegance of the past intertwines with the innovation of the present and the endless possibilities of the future.