As Perfumers we get asked interesting and sometimes strange questions from time to time, you may think that one of them is "Does Ice Have a Smell"?
Unusual it may be, but not as strange as you may first think.
Why would Ice have a smell? when it is simply water frozen into a solid state…
Well your next question should be does Water have a smell?
With Christmas fast approaching and all of the things that you have to worry about, I am sure that one of them is not does Ice have a smell..
However if you are planning to offer your guests drinks that contain Ice cubes, then it may not be such a daft question after all.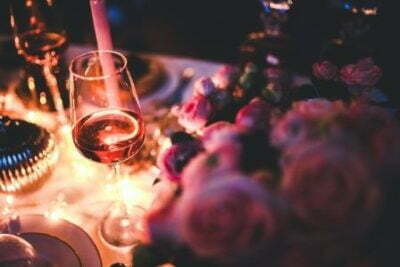 So in answer to the question "Does Ice Have a Smell"? the simple answer is Yes…..
Ice will trap and hold odours from its surroundings, and this applies to naturally formed or 'Home Made Ice'. In the case of home made Ice that is normally formed and stored in our refrigerators along side food. Then it can and may capture the wonderful aroma of your Garlic Bread.
Just to be clear like most people we do not object to the heartwarming aroma of oven baked garlic bread, but I am sure that it would not be as welcome or enticing when added to a glass of 'Scotch on the Rocks'.
So when making or storing Ice over the Holiday period or at any time, just take note of what you are storing next to it.
A good rule of thumb is to use your ice within 3 days after it's made, having it sitting for any longer increases the risk of it catching odours from nearby food.
The fact that Ice does trap smells or odours is also exciting for us as Perfumers
As it allows you to infuse certain notes, and Nature does it all the time in Glaciers, Frozen lakes, Mountain passes or your garden puddle.
If you would like to test this out for yourself, then why not try adding a few drops of a favourite food essence to your nest batch of Ice cubes.
You could also experiment by adding, lemon, orange, lime peel or juice to your mix.
How about a herb or spice twist, just mix them in a jug or container and then pour into your Ice moulds…
The sky is the limit – but remember they are meant to be added to a drink and should be safe to ingest…
It could also be a fun and easy way to get the children involved in the preparations, and the worst that can happen is that they have an early and naturally perfumed cold bath….