We all love our fathers (and mothers). They dedicate their life to bringing us up, they love us unconditionally, they ensure that we are being cared for, they worry that we are happy, they help us on our path in life … and so much.
One of the first words we learn to say is the word for 'FATHER', no matter where we come from in the World but the word may differ slightly from place to place. It may be: Athair, Daidí , Daddy, Dad, Baba, Papa, Pappie, Ate, Poppa or Abbu, Abba, Faoire, Vater, Ayaa, Pai, Pa, Tad, Otec, Otosan, Babbo or Tad …
What name do you give your father?
However we write or say it, the meaning behind it is always the same: the one who Loves and Protects us unconditionally, one we trust and turn to for help and guidance.
On Father's Day we have the opportunity to show them how much they mean to us and how grateful we are to them.
So, … how do you plan to say: "Thank You for Everything you do and have done for me."
How do you find the Fathers Day Gift that is guaranteed not to disappoint?
We all know that Aftershave & Perfume are some of the most popular Father's Day gifts but it is so easy to buy the wrong one, unless you buy the same as always.
Where is the surprise element in that, if you buy the same gift again, and again?
How do you show that you really care and thought about them?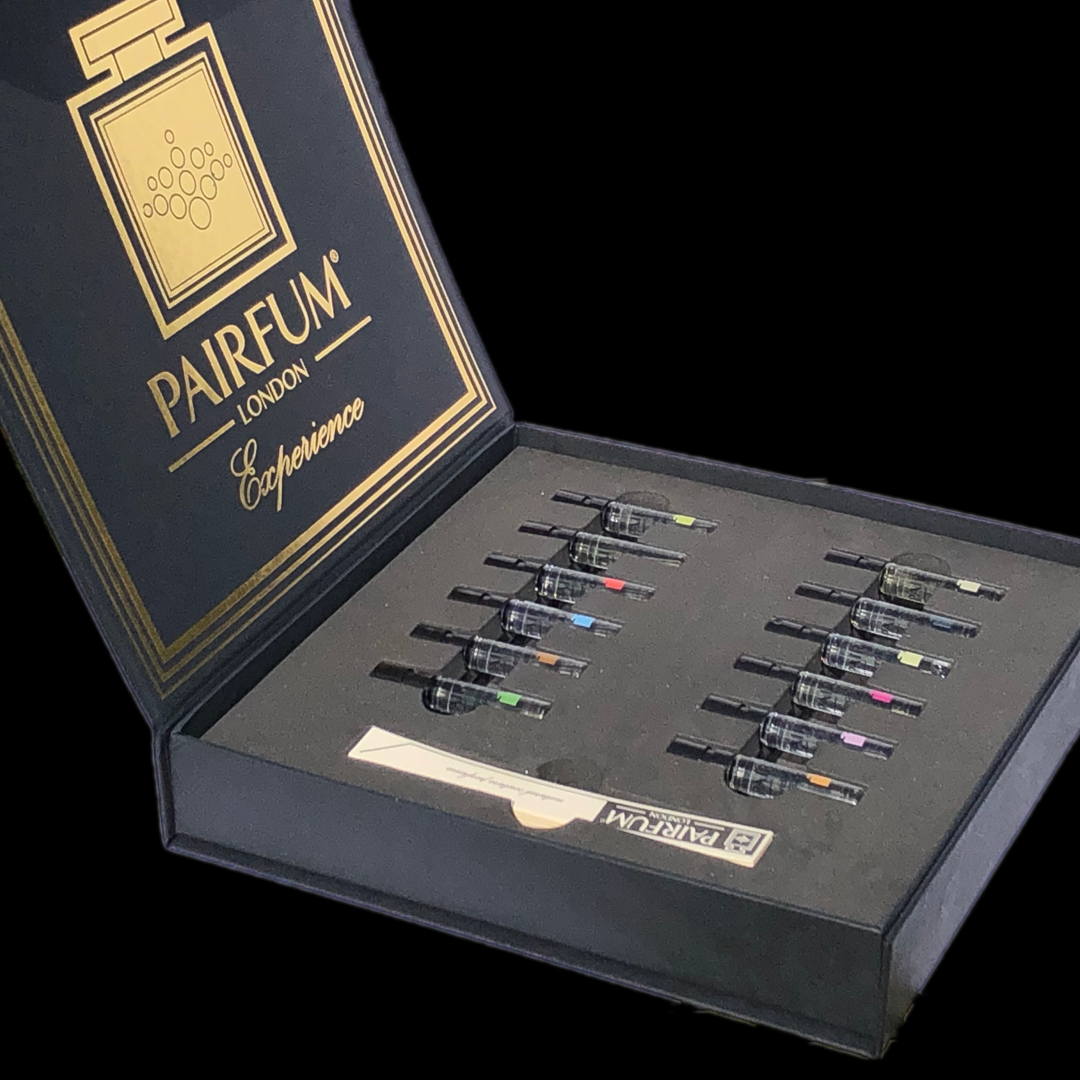 We have the perfect solution:
Buy 12 x perfumes instead of just one.
Let them discover & enjoy these exquisite perfumes in their own time and space, without having to go shopping.
Let them discover which perfumes they actually enjoy. Which ones get them noticed? After all, who doesn't like Compliments?
Is your Father a Connoisseur? Does he enjoy good wines, craft beers, artisan cheeses, boutique chocolates, …? Is he the type of person that appreciates The Finer Things in Life?
If so, … then this Fragrance Library was designed with him in mind.
This is the ideal shopping experience for a man: no trailing from shop to shop, spending hours trying things out and then walking away with something you don't really want.
In this Perfume Experience Box, they will discover a world of niche perfume that they would otherwise never come across, in stores or when somebody else chooses for them.
Who knows, your Father might become a Connoisseur of Perfume (maybe he already is).
To ensure you have the Perfect Father's Day Gift, we will include free gift-wrapping:
a luxury carrier bag, and
black & gold tissue paper
Just add this coupon code on the checkout page: fathersday2022
Alternatively, simply click on the the link below, add the Perfume Experience Box to your cart and the Gift-Wrap will be added automatically.
Celebrate this Father's Day with the perfect Gift.
You can be sure, he won't be disappointed.