If one of the first things that drops into your inbox in the morning is an email entitled – Organic Hand Wash Review.
In our case it not only peaks our interest but as you read through it, it brings a big smile to our face.
When one of the things that the review asks you to do is "Check Out the 'Free From list', as it's very impressive"….
Then what are you waiting for….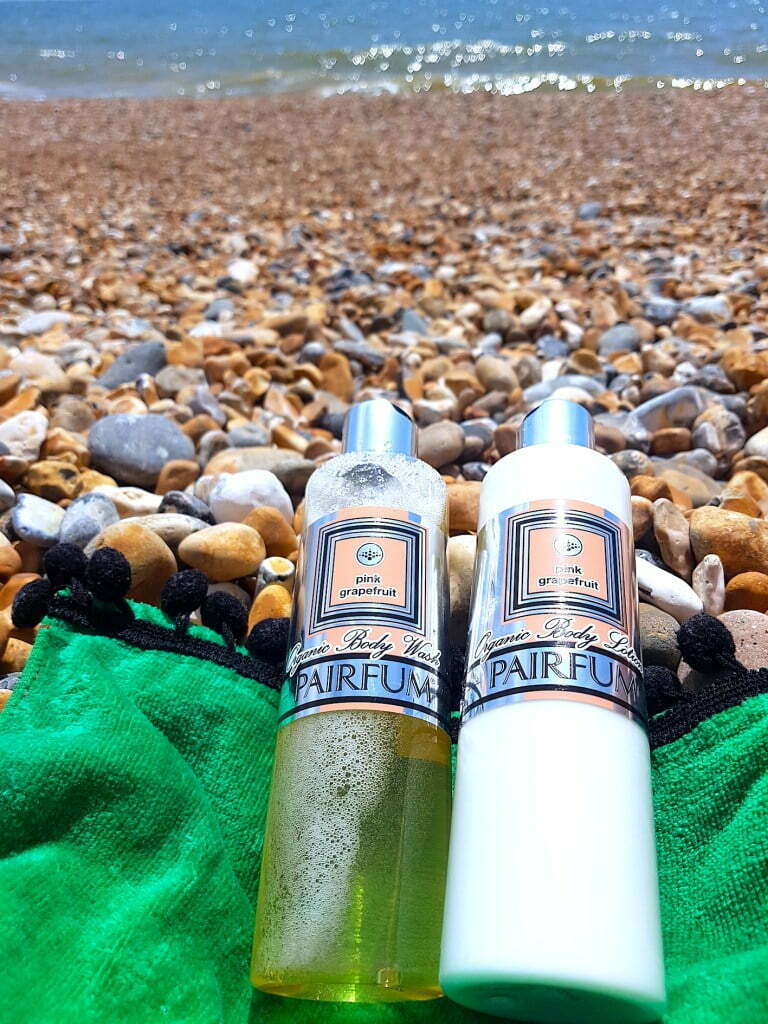 O.K, if you are wondering what a 'Free From List' is? then in a nutshell it is a list of the Raw Materials / Ingredients that are NOT used by a company in their products. In this case PAIRFUM London
When a reviewer takes not only the time to try the products, but to investigate what they contain before using them..
Then it really should act as a reminder to all of us to check what our skin care or toiletries contain, just having the terms 'Organic', 'Natural' , 'Essential Oils' or 'Best' on the label may not be enough.
Just to give you an idea of what the PAIRFUM Organic Hand and Body washes 'DO NOT' contain, below is just a few from the list:
NO – parabens, e.g. Methyl, Propyl, Butyl and Ethyl Paraben
NO – SLS, SLA
NO – GMO ingredients,
NO – animal derived ingredients
NO – animal testing,
NO – phthalates,
NO – sulphate,
NO – nitro musks or polycyclic musks,
NO – alkyl phenol ethoxylate solubilizers,
NO – mineral oils and none of the following petroleum derived ingredients: petrolatum, petroleum jelly, petroleum distillates, etc.
YES ! it is just as I mentioned above only a few of the ingredients that are NOT in the PAIRFUM London products….
We know that some of the above have been in the news for quiet a few years, as 'NO-no's' when it comes to our HEALTH.
One example you may not have heard of such as 'alkyl phenol ethoxylate solubilizers', as they may not roll of the tongue easily but are described as endocrine disrupters or (EDCs).
Does it really matter if our endocrine system is disrupted?
What does our endocrine system do?
Well our endocrine system is the collection of glands that produce hormones that regulate metabolism, growth and development, tissue function, sexual function, reproduction, sleep, and mood, among other things…. so basically our entire life
So you tell us! is that something that you want to disrupt or disturb?
If not! then checking the ingredients list is of the upmost importance, and this is just one of the items on the 'Free From List' by PAIRFUM London. So if you would like to find out more or care about what you are putting on your skin, or the skin of your children
Please click here or contact us at [email protected]
Alternatively if you would like to see the wonderful review that brought a smile to our face please click here.
P.S. Did you know our products are Vegan and Cruelty Free?