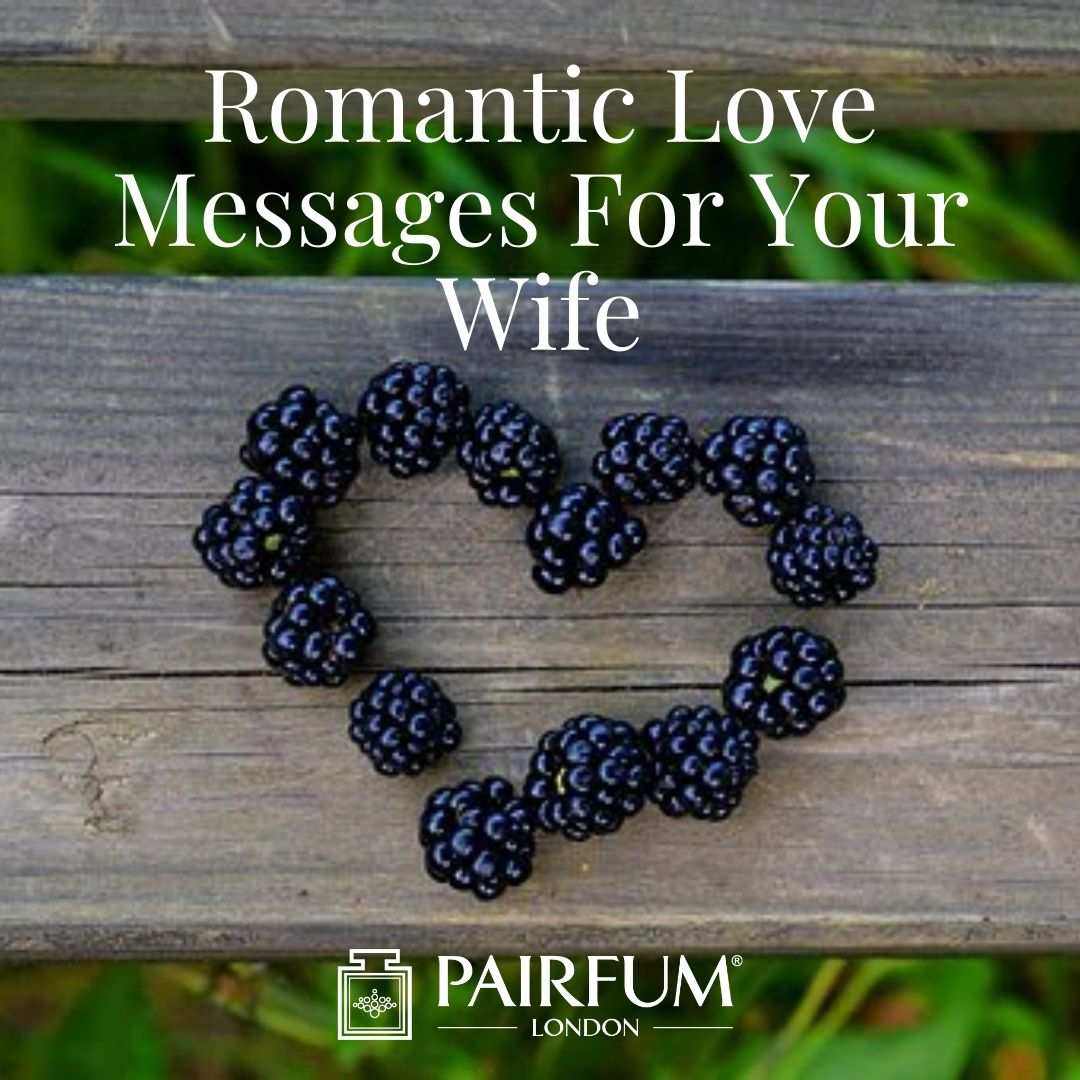 Love Conquers All
Why fall in love with your partner, wife or husband once when you can fall in love with them over and over again by simply sending love messages to show everyday what they mean to you.
This could be anything from leaving a written love message on the pillow, in the car, the briefcase or even the purse. You might even surprise with a new sweet message by text when they are at work.
On that special day (perhaps many years ago), the magic words of "I love you" and "I do" cemented a bond between the two of you to form a very sacred relationship.
It was a message of love when two of you vowed to show complete devotion to each other for the rest of your lives.
Love is the most important element in your life, it gives meaning to everything you do and puts everything else into perspective.
Surprise Your Partner
While the Bond remains true, its expression and manifestations can change over time.
The once powerful "I Love You" might have now become a routine remark, when in reality your feelings towards your partner have grown much deeper over time.
In fact, often our feeling of love is impossible to express with mere words, as our emotions as complex, faceted and continuously evolving and deepening.
Whatever we say, it always seems that we fall short of what we actually feel and would love to express.
Not Just At Christmas
Why wait for a specific occasion to share some love messages to demonstrate to your partner how much their love means to you?
Expressing your love and buying beautiful gifts for each other on days such as Valentine's Day, your Anniversary, Birthdays and Christmas, are the most common situations.
All relationships require continuous effort and there is nothing easier than sending a short message of love for no other reason than because you love your partner but what do you write?
There is no doubt that 21st century life is busy and hectic which makes it difficult to carve out the time and patience for the muse in your heart to find the right words to express your feelings.
What do you do?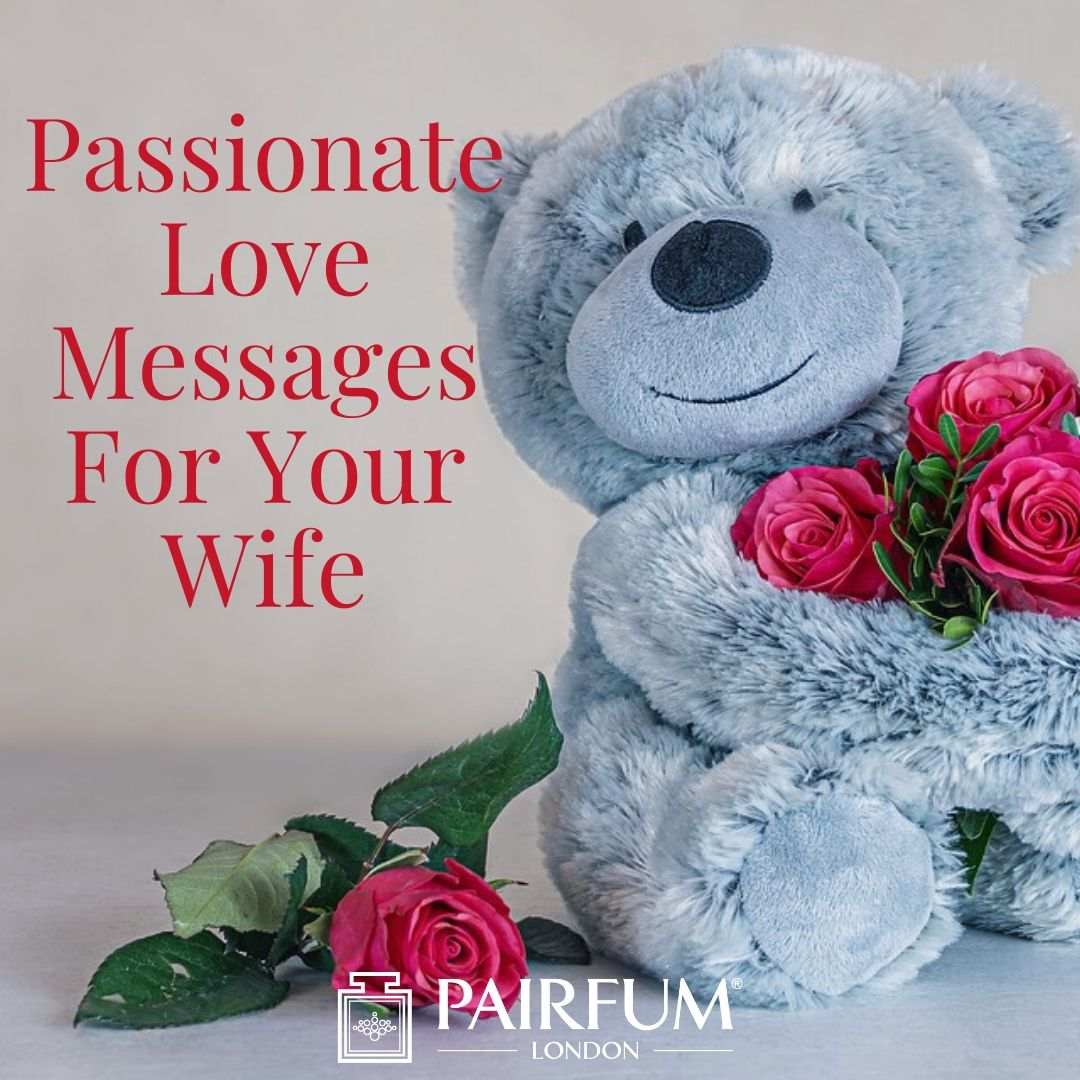 The Right Words
If you are struggling to find the words that are just right and still poetic, then let Pairfum London lend a hand.
We have put together a list of beautiful and romantic love messages that will allow you to bring out what your heart knows to be true. Discover new ways to say "I love you" that your partner will never forget.
Sincere and personal expressions of 'True Love' will always trump expensive clothes, flowers, holidays or jewellery.
Be creative and varied when sharing your feelings of love in many different ways and gestures.
Online Gifts
Visit our online boutique for inspirational gifts to go along with your message of love.
A unique niche perfume, fragranced candle or reed diffuser will express your love not just on the day you present your gift but they will able to 'scents' it over and over.
For your convenience, you can combine these with beautifully rich and crisp tissue paper and a luxurious gift bag.
On the other hand, our Large Luxury Gift Set is a gift that is convenient to buy when you are looking for ready made gift that can't disappoint when you present it.
Our 70 x Favourite Love Messages
Read through our love message, pick out your favourite and then don't delay but seize the moment.
Use your phone, write a card or send your love message in a way that is personal to you.
Here is a most unusual way of writing your love message:
Get one of our Perfume Experience Boxes, pick up a little piece of white chalk and write your thoughts on the inside of the lid. The rich black paper is uncoated and your message in chalk will look classy. It will be a wonderful surprise to read when your partner opens the box.
Now, … don't let us delay you any longer and instead choose your favourite Love Message that feels right for this moment.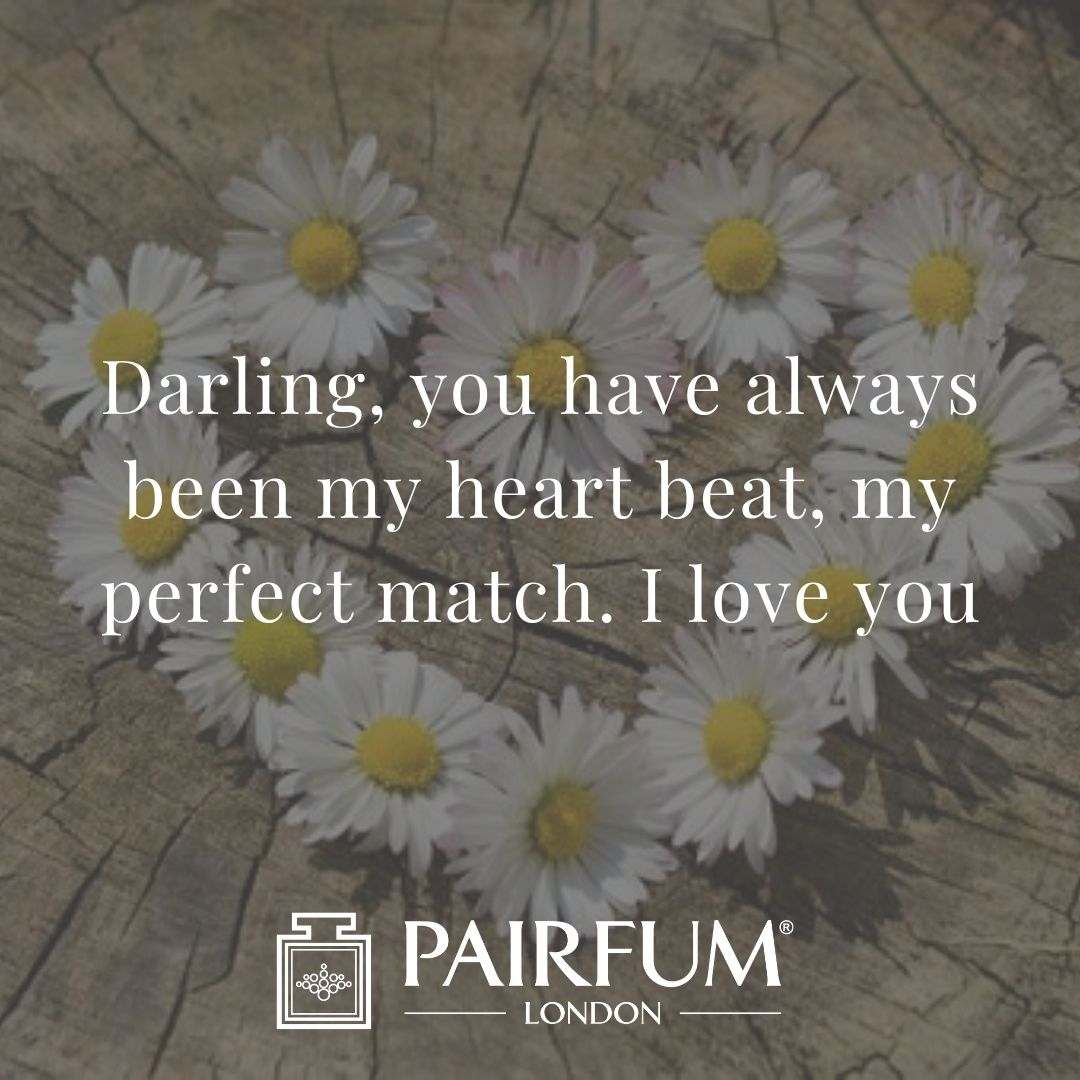 I shall only confess to you my wife, you are the secret to my happiness and success.
You have given meaning to my life, the woman of my dreams that turned our beautiful family into reality.
With the bright colours of your love I can paint the sky and make the clouds disappear.
I love you my beautiful wife, since our wedding day I see you are my life's true meaning.
You are the angel from the heavens that turned our house into a beautiful family and home.
When I first saw you, a feeling of happiness and peace filled my life and since then it has only grown stronger.
Looking in your eyes, I feelings of impatience but yet admiration are overwhelming.
You are reason for everything good in my life and the fuel to push me through anything bad, you are the most precious gift I have ever received.
My gratitude for what you have done for our family and my love for your soul will last for eternity.
Through these many years of marriage, my desire to grow old together has only grown stronger and not even death will keep us apart.
My dear wife, the many reasons for being still crazy I life with you is the reason for the smile on my face.
As the years go by, may we spend ever more at each others side and our marriage grow stronger through the bad and the good times.
You are the rose that brings beauty to my life and I love you more than anything.
No matter your needs and wants, I will always be there for you and I shall never let you go.
Being your husband is my most honourable and proud achievement of my life.I will never be able to put in to words the feelings I have for you, the woman who will fight to the bitter end to keep our family safe and sound.
In my darkest moment, you are often my sole motivation to keep fighting and never give up. For that I shall be forever grateful.Loving you for these past years has been the air in my lungs and the perfume that keeps my life sweet and pure.
My wife, my love for you will always shine bright for you are the most beautiful flower on this planet and I the luckiest man.
I find myself praying for you as my greatest fear is losing you and the family that I hold most dear.
One touch, one kiss or even a single thought of you can fix my heart, bring peace to my soul and make me smile.
You, the woman of my life, for whom my love for her runs like a poison through my veins, with no cure for eternal love.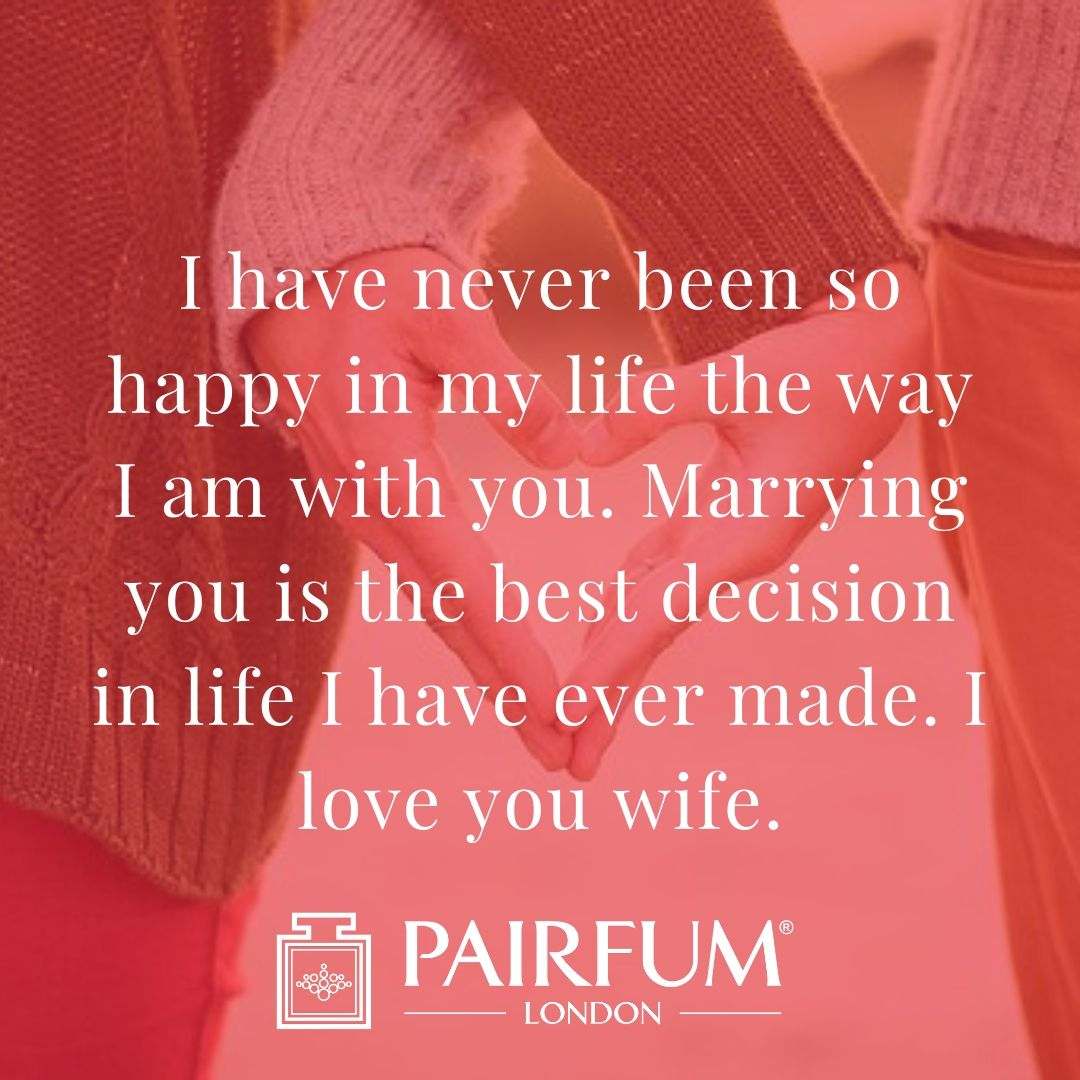 Before you became the wife and best mother for my children, the idea of being a husband or father was nothing but a dream on the horizon.
You are my motivation to endeavour to seize the day, become a better person and grow in to the husband and the father that you and our family deserves.
Holding you, takes me back to the heartbeats of when we first met which will never fade as our love lasts forever.
It is hard to put my feelings in to words, so I shall say I am extremely proud of you and you are my everything.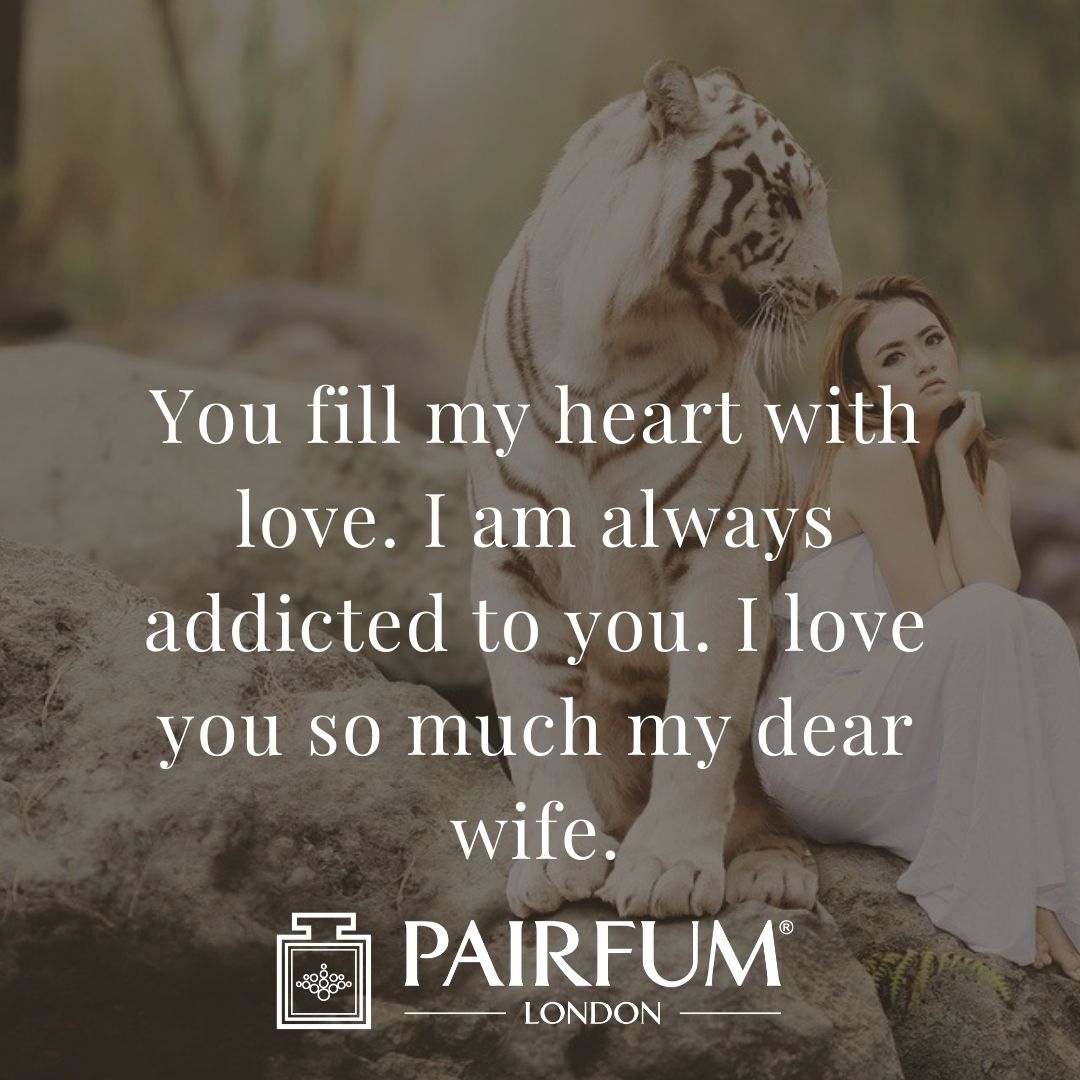 Loving you is greatest game I could ever play, keeping you safe and warm while you surprise me is the joy of my life.
Our marriage is a quest of love and trough the highs and lows, the fire still burns bright.
I thank the universe everyday for my wife, for you make the impossible seem simple and the dark become bright
Any dark feelings or moments in my life disappear with just the smallest thought of you and your smile.
I send you all my love for life with you as my wife is like a rollercoaster that I wish would never end.
You are the woman of my life and the princess of my dreams; I will always love you.
Your love leaves me speechless, on my needs with my eternal gratitude.
How you are able to stay by my side through all my decisions, good or bad, is my greatest wonder.
Many years ago, I made you, the woman who means everything to my life, my wife.
I feel nothing but happiness and pride when I think of the woman who made all my dreams come true.
When I say "kindness", "love" or "Happiness", know that I am referring to best part of my life, which is you, my lovely wife.
I will always the appreciate the great fortune I have been given for you being the mother of my children and the love of my life.