Do you have a Perfume Personality and do you know what it is?
If you are trying to buy that 'Perfect Perfume' for someone special, how do you go about choosing it?
It can be a very difficult task as perfumes are very personal and different scents evoke different memories and emotions for different people. In some cases what smells wonderful on you might not suit someone else, since everyone's individual skin pH may alter a perfume slightly. If you're trying to express your feelings with perfume, then nothing expresses it worse than choosing a badly thought-out bottle of fragrance.
Afraid To Choose?
Maybe one of the reasons that people tend to buy the same perfume again and again, for themselves or a loved one, is not that they 'love' the fragrance but because they are afraid to make a mistake when choosing something so personal for someone else, or they are just unsure about trying something different, when it is easier to go to the tried and tested, safe option.
Smell works 40 times faster than the thought process in the brain. A scent can immediately take you back to a moment or emotion, and you could be creating a life-long memory for someone. So,… get it right and you have created a wonderful memory, but get it wrong and you may be creating just the opposite.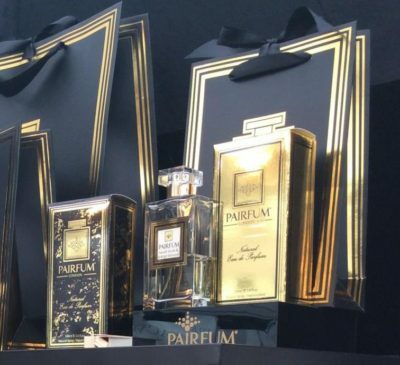 For Whom Is The Fragrance?
Luckily there are some simple guidelines that you can follow when picking out that 'Perfect Perfume'.
Remember who you are shopping for! It may sound obvious but we can sometime forget and get carried away with testing perfumes and deciding whether 'We' like them or not.  For example, 'Teenagers' tend to like fragrances that they see their favourite celebrity wearing, or that they have heard about from their friends in school or on social media. They will, like most teenagers, most likely have dropped not so subtle hints to guide you along the way. We find that 'fruity' or 'gourmand' style fragrances tend to be preferred by teenagers.
If it is for a close Friend or a Sister, then remember all the information you already know about them. You probably know what kind of fragrance the person wears now, or even the kinds of scents they are drawn to, like soft floral or fresh citrus notes. Do you remember some of the fragrances they have loved in the past? Maybe a modern interpretation has been introduced which may be ideal for them.
If its for your Mother or Mother-in-Law, then she may have some classic Perfumes she reverts to time and again, no matter what the occasion is. If this is the case, then this is the perfect opportunity to add to her fragrance wardrobe with a variation of her favourite scent.
How someone dresses can also give you a hint about their taste in perfume, is it Feminine or Fun, Ladylike or Tomboyish or a combination of all, depending on their mood.  A combination of all would give you a wider choice as they will be open to trying different scents.
Fragrance & Personality
Most Perfume purists would agree that you should work out which of the three feminine fragrance families the person you are giving the Perfume to belongs to:
Floral – fragrances created around accords dominated by red Florals, white Florals and green Florals
Oriental – warm spicy notes of resin, vanilla and musk
Chypre – this is an accord with elements of moss, wood, oakmoss and other fresher elements
Citrus – lemon, lime, orange, grapefruit, … the list endless.
Fruity – red fruits, yellow fruits, tropical or exotic fruits
Woody – notes of sandalwood and patchouli dominate these feminine perfumes
A more in-depth overview of fragrance groups can be found here.
Below is perfume personality that has been associated with these olfactive classes:
Women wearing florals have been described as carefree, uncomplicated and open.
Oriental wearers are 'Larger than Life', extravagant personalities that love big exotic oriental perfumes bursting with life.
Chypre or Woody is usually worn by personalities that are more subtle and understated in style. Perhaps, they are classical and their taste is tailored.
Fruity notes are the domain of youth! It might be because they are still growing or full of energy that fragrances with an edible connotation are their preferred choice.
Also take into account various elements of their interior style, are they Classic, Sumptuous, Minimalist or Shabby-Chic. What are the home fragrances you come across in their house? It may not be something that springs to mind when choosing a perfume for someone, but it can be an excellent indicator of their olfactive taste, and can help you decide which 'Perfume Personality' they have.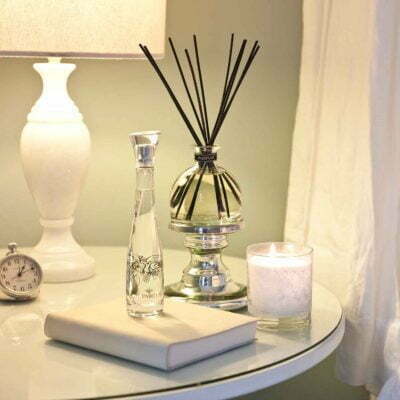 Take Your Time
If you are still unsure which perfume to choose, then make sure to take your 'Time' and don't buy in a rush while charging through the airport to catch your flight or drifting by the perfume counter in your favourite department store.
Invest a little time in researching and trialling what is the Perfect Perfume for that Perfect Someone.
It will be time well spent, as you are about to invest both money and a part of yourself in this gift and the olfactive memory or moment that you are about to create for your loved one.