Landscapes, culture, colour, seasons, ingredients, food, gardens: China inspires perfumery with many sources for perfume, skin care and home fragrance. With a population of over a billion and one which is increasingly prosperous, it is also an attractive market.
Inspiring Gardens
With a Chinese wind blowing through olfactory creations, Armani Privé recently expanded its collection with Pivoine Suzhou. A city near Shanghai, Suzhou is famous for its gardens, which are listed as UNESCO heritage sites. The fragrance itself, is a fresh and fruity floral bouquet.
The couturier Hermès, expanded its 'Le Jardin' collection with a Chines garden in 2015, following gardens from India, the Mediterranean and Egypt. With sparkling green facets (kumquat, jasmine, bamboo), the fragrance was christened 'Le jardin de Monsieur Li'.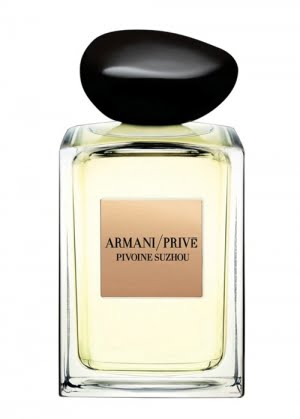 Local Taste
Chinese consumers have a strong appetite for luxury goods, both from local retailers and when travelling abroad. The majority of the Chinese luxury budget is spend abroad, in places such a Hong Kong, France and the UK.
The new challenge for couture perfume houses is to offer fragrances which are tailored to local tastes. It is commonly understood that fragrances for China, Taiwan, Korea and the region generally, should be fresh, natural, light and slightly fruity.
China Inspires Perfumery Ingredients
As of today, the reference to Chinese ingredients remains confined to niche brands or small collections: Examples are Tom Ford's Private Blends 'Fleur de Chine' and 'Shanghai Lily', as well as the 'Asian Tales' collection by Kilian, created around ingredients such as bamboo, water, tea, sandalwood and peach blossom.
In 2011, Roger & Gallet launched Fleur d'Osmanthus , a perfume inspired by a trip in Southern China. Other houses have placed the apricot scent of osmanthus flower centerstage, like Jo Malone, whose perfume Osmanthus Blossom was revived in 2015.
Today, China views perfume mainly as gift and not yet as a culture need or an essential part of one's personal beauty routine. Their beauty market still predominantly consists of skin care products with personal fragrance and especially home fragrance only playing a small part. And yet, Chinese consumers are aspiring to Western perfumery brands and perceive them as more luxurious and longer lasting.
Home Fragrance inspired by China
Pairfum London has its very own natural home fragrances and organic skin care products inspired by China: Pink Grapefruit
A vibrantly pink grapefruit fragrance with added complexity from mandarine, lime and bergamot. Floral notes of jasmin and lily lend a feminine touch and deep sophistication comes from a sandalwood accord in the base note.
The inspiration for this fragrance came from the Chinese New Year and the custom of giving mandarine oranges and red envelopes with money. We wrote about this in a previous blog post:
MANDARINE ORANGES AND THE SCENT OF THE CHINESE NEW YEAR
Inspire your home with a sense of China and place some of our luxuriously scented candles or natural reed diffusers strategially in different rooms. Depending on the room size and location, choose from:
Reed Diffusers (large, classic, petite) in decanters with different shapes: bell, cube or tower
Snow Crystal Candles (classic, large and cool tin)
Flower Wax Candle
Hand & Body Lotions
Perfume Room Spray
We also offer 'pink grapefruit' as a natural reed diffuser refill oil with extra long, natural black rattan reeds.
Thinking about it, natural 'rattan reeds' come from China and it is fair to say that the creation of the reed diffuser was inspired by this very Chinese ingredient ! Did anybody expect that the reed diffuser is a home fragrance inspired by China ?
As you can see, China inspires Perfumery and Home Fragrance in many different ways. What will be the next inspiration?