What Is Fragrance Layering ?
Fragrance layering is quite self-explanatory. It is the wearing of more than one fragrance at a time to create something unique and a means to stand out from the crowd. The number of combinations of fragrances one can try are limitless and there are also a number of ways that one can layer their fragrances. For more information, you may want to give this article a read.
Why Should Someone Try Fragrance Layering ?
The art of fragrance layering can help people find their own unique fragrance, and is a perfect opportunity for perfume enthusiasts who like to experiment and push the boundaries. Another way to consider it, would be finding and establishing one's own sense of style. Just as you might mix and match  different clothes and accessories to create new and interesting outfits.
As well as the opportunity for authentic self-expression, your skin is unable to absorb all of the fragrance oils as it otherwise would. Therefore, the fragrance will last a lot longer. A fragrance smells different to each of us, and layering will enhance the true aroma of the fragrance.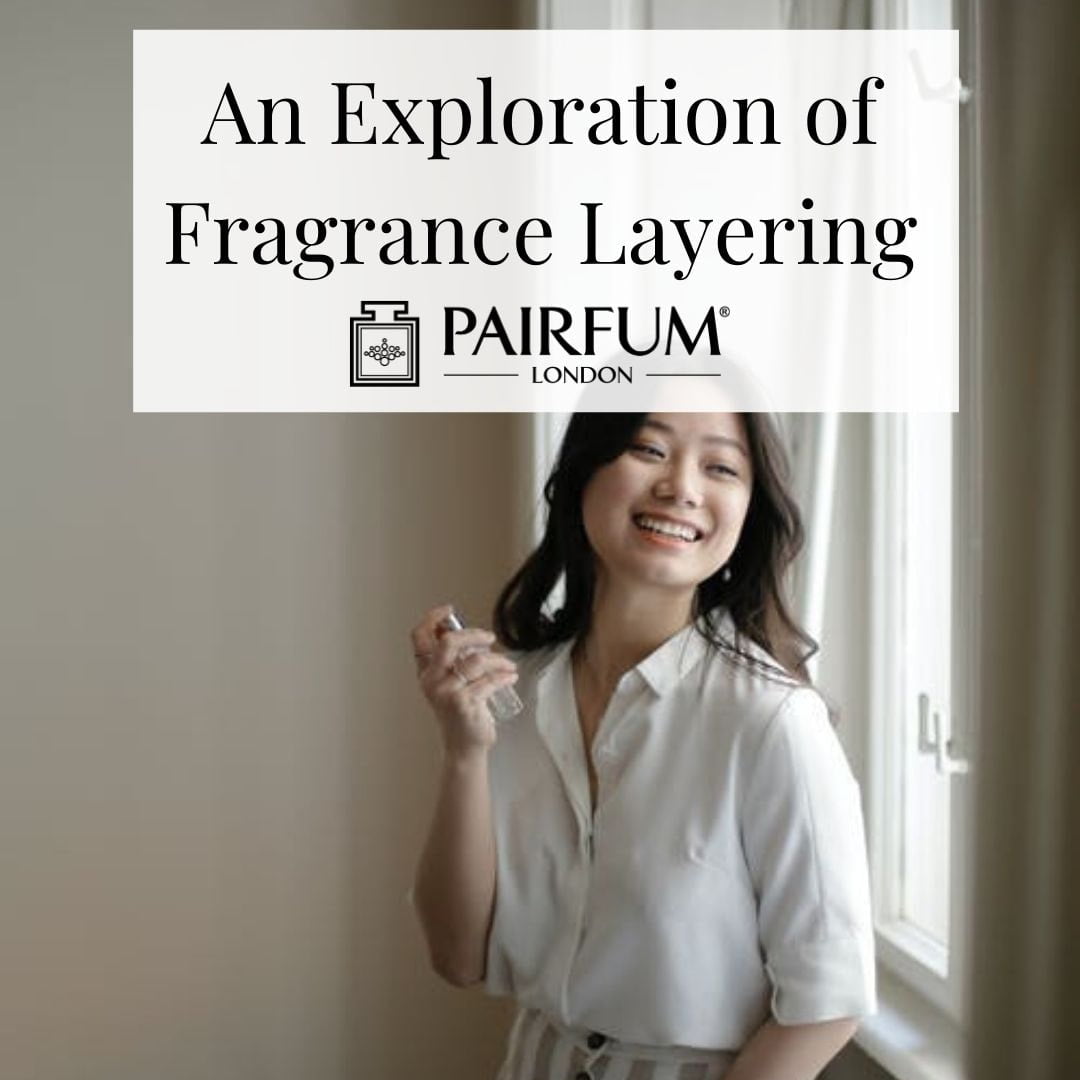 How Does One Apply A Layered Fragrance ?
Applying the different fragrances in the correct order is paramount in order to get a high-quality aroma. You should start with the heaviest fragrance and end with the lightest to be sure that the lighter aromas are not 'weighed down'.
Regarding where you apply your perfume, this is more or less dependent on your own personal preference. You may want to start with the fundamental pulse points such as your neck and wrists. However fragrance layering is about exploration and experimentation. Why not apply your new fragrance to more original areas such as a floral fragrance in your hair or some scented water on your clothing?
Possible Fragrance Layering Combinations
If you are reading this article then may we assume you are just starting to layer fragrances. To assist you we have put together a table to suggest some possible combinations that you can get started with.
| | |
| --- | --- |
| Fragrance Family | Recommended To Be Layered With These Fragrance Families |
| Chypre | Aquatic, Floral, Fruity, Woody |
| Citrus | Chypre, Fougere, Fruity, Woody |
| Floral | Citrus, Fruity, Oriental, Woody |
| Fougere | Citrus, Floral, Woody |
| Fruity | Chypre, Floral, Gourmande |
| Gourmande | Floral, Fruity, Oriental, Woody |
| Oriental | Aquatic, Floral, Fruity, Woody |
| Ozonic / Aquatic | Citrus, Floral, Woody |
| Woody | Citrus, Floral, Gourmande, Oriental, Ozonic / Aquatic |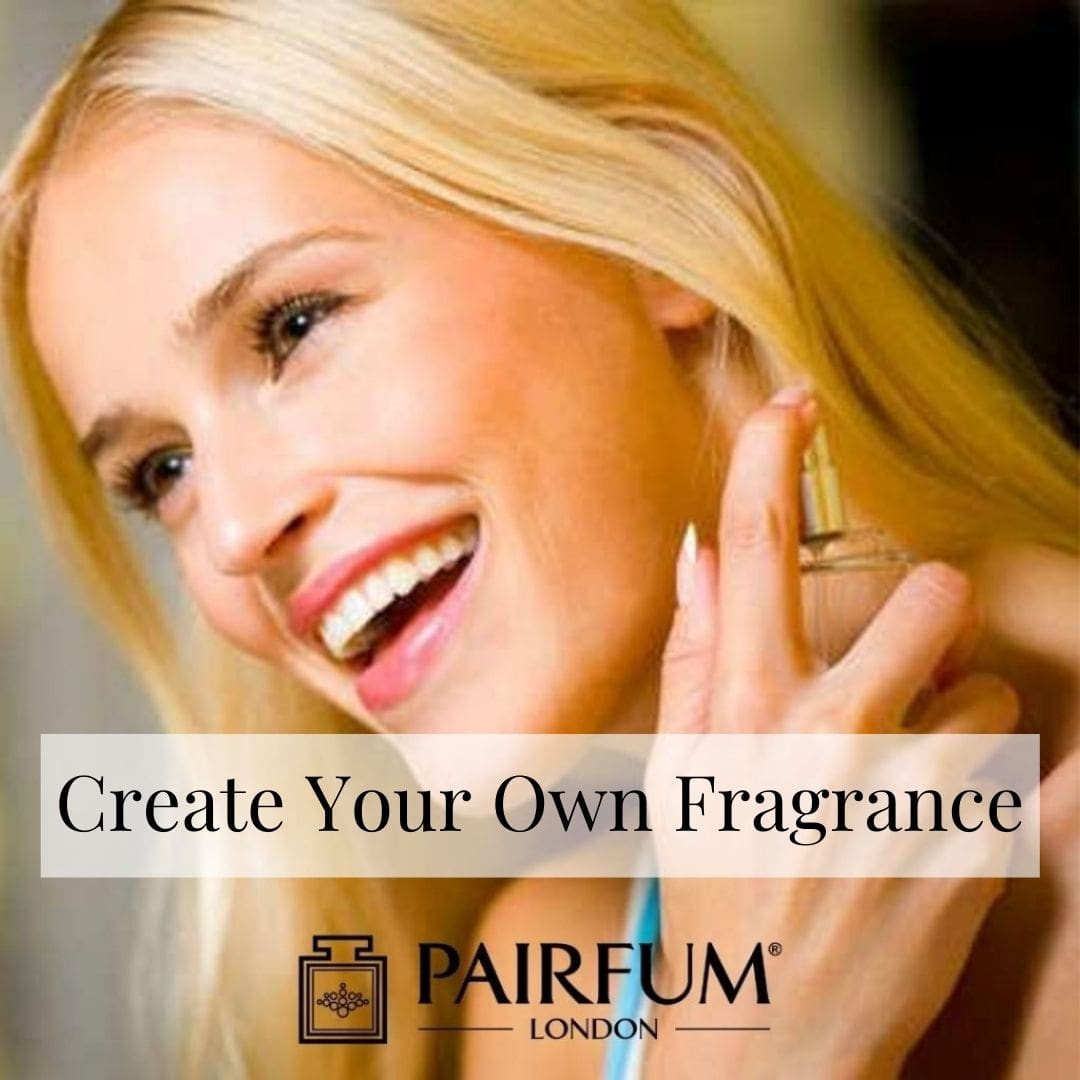 Fragrance Layering With Pairfum London
The process of fragrance layering is a great example of trial and error and it is likely to take many attempts before you get it right. Therefore, having lots of different perfumes and fragrances at hand is essential. Although, while perfume can bring such joy, full-sized perfume bottles are a luxury item with the equivalent price.
Therefore might we recommend our Fragrance Experience Box. Not only will you have access to 12 different fragrances, but once you have found a fragrance you love, you can have the cost of the experience box deducted from your 'full-sized' purchase.
It is also perfect for sharing or as presenting as a gift to someone who is looking to reinvent themselves.