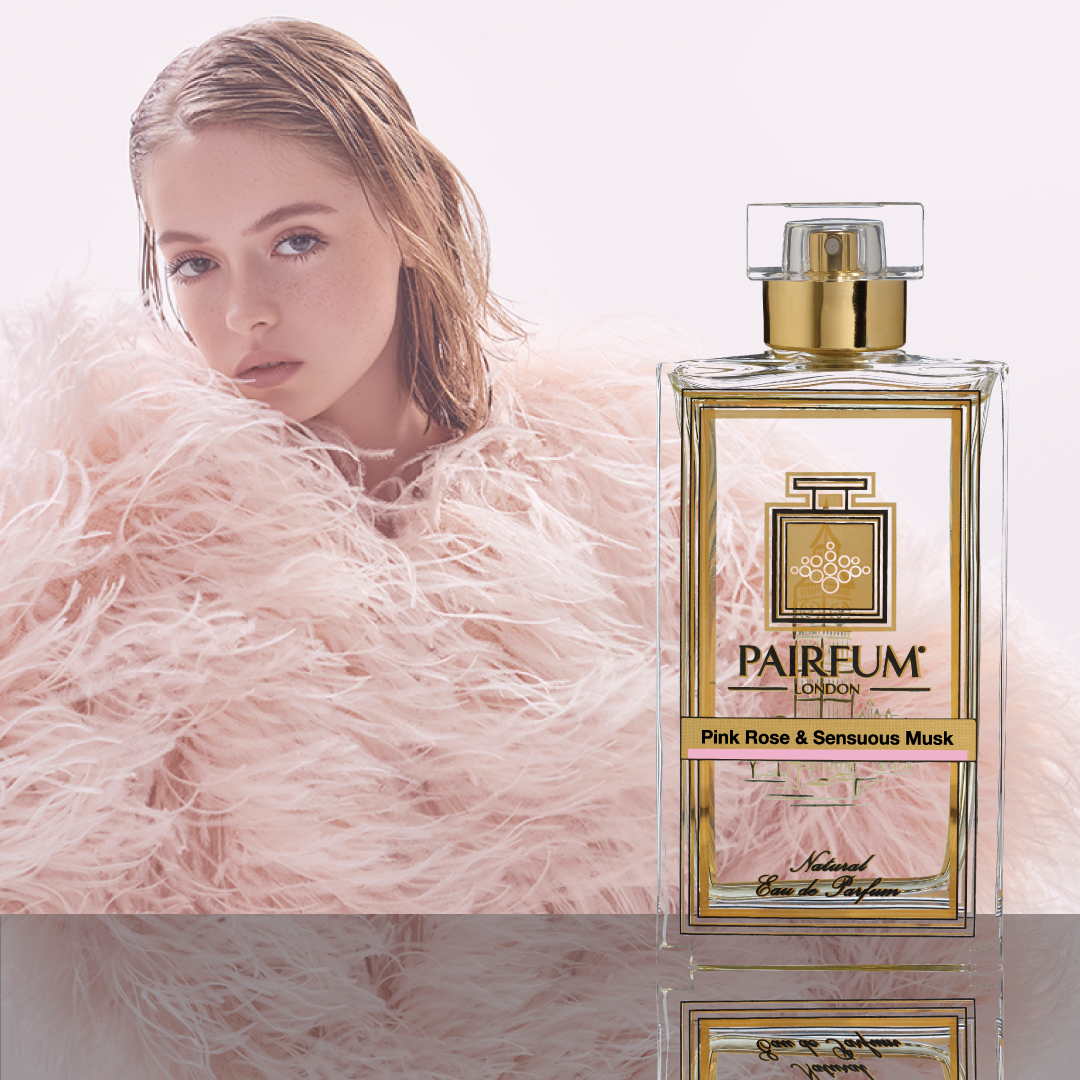 Introduction
"How to Choose a Perfume?" This is a question that we frequently hear from our customers.
They don't want to be left empty-handed when it comes to a special occasion when they know that a fragrance would be ideal: Valentine's Day, Mother's Day, Father's Day, Birthday, Wedding, Anniversary, Christmas, … We are sure you can think of many more.
A beautiful bottle of fragrance can be a great gift to show your partner, mother or friend just how much you love or appreciate them, but knowing which fragrance to pick can be tricky. From various different notes and ingredients, to different strengths and formulations, picking the right scent can be difficult. A fragrance is such a personal choice.
Huib Maat, our Master Perfumer at Pairfum London is ready to help:
"When it comes to selecting a perfume as a gift, it's important to remember that fragrance is deeply personal and evocative. The right scent can transport you to a special moment or memory. This is what makes it such a powerful and meaningful gift for occasions like Christmas, Valentine's or Mother's/Father's Day."
Here Huib shares a simple guide on how to choose a perfume.
1. Consider The Strength
Let's start with: "How to choose a perfume concentration?"
Fragrances come in various different strengths, with more concentrated perfumes able to last longer due to a higher concentration of fragrance oils.
If you want to be a little more extravagant, or you know your partner seldom tops their perfume up over the day, then opt for a stronger formulation such as a Parfum (last 6 -8 hours) or Eau de Parfum (4 – 5 hours). Also consider the 'Intense' or 'Extreme' versions of the accord. They have become increasingly popular over the past years.
Eau de Toilettes and Eau de Colognes are more cost-effective and very popular fragrance options. They usually last between 1 – 3 hours and are less likely to overwhelm the senses, if you're not 100% sure about a more intense scent.
We have an in-depth guide the Pros & Cons of the different perfume concentrations in our Frequently Asked Questions section for perfumes.
2. Pay Attention To The Fragrances They Already Wear
If you know the types of fragrances the person already likes, you can use that information to help pick something new.
Perfumes all come with distinct notes, and are often put into scent or olfactive categories such as Woody, Musk, Citrus and Floral. Find out which olfactive category the person prefers as well as the scent notes in their favourite perfume before looking for something similar.
For example, if they like Amber scents, they might like something with similar woodsy, sweet notes such as scents that have notes of cardamom, vanilla and wood.
Should you like to find out more, we have an introduction to the language of perfumery and explain how to describe perfume.
3. Try Before You Buy
You may ask: "How to choose a perfume when I am in the middle of the perfumery isle?"
Many department and beauty stores will offer testers for fragrances. Take advantage of this opportunity to sample a few different scents before making your final decision.
When trying different perfumes, make sure you use a paper smelling strip first, as opposed to your hand. Only when you find something that you like from the paper should you offer your hand or arm to test it on your skin.
This is how you how you do it:
Write the name of the scent on the strip before spraying it 2 – 3 times, giving it a second to dry.
Now, smell the strip. Make sure not do this too deeply, as you will fatigue or block your nose. Instead, smell lightly until you sense the top notes before pulling it away.
Come back to this strip later to get a feel for the heart and base notes before you make a decision as these can drastically alter your perception of the scent.
Once you like the note, try it on your skin. Only on your skin can you get a true sense of whether this is the perfect perfume for you.
But wait, … you are choosing perfume for somebody else!
The Perfume Experience Box is an ideal solution in this situation. It allows the person to trial 12 x different fragrances:
in their own home (and without the scented cloud of the perfumery isle),
at their own pace (and not in a rush through the airport),
first on paper and then on their skin, and
over time to see how long the fragrance lasts.
This is how to choose a new perfume for somebody else and it is nearly impossible to get it wrong. You no longer have to find the perfect perfume. They will and they will thank you.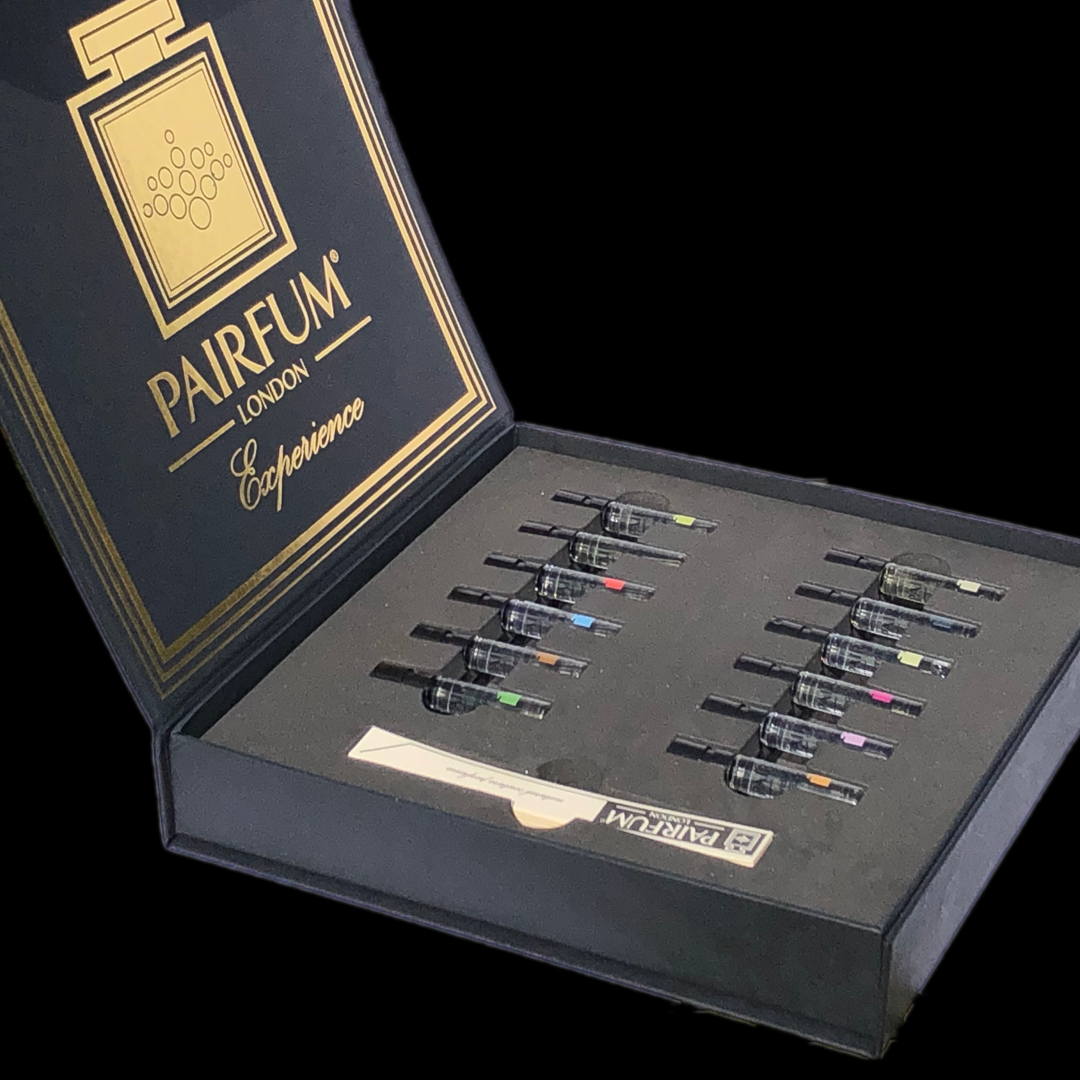 4. Ask For A Tester
Even if you think you have got a perfect pick, it's not a bad idea to see if you can get a mini tester of the fragrance you are buying for your loved one to test out before 'cracking open' the big bottle. This means you or your loved one can return the scent easily, if it's not the right fit.
Having a tester is especially helpful if you are not sure whether you bought the right concentration or whether you should have opted for a more intense fragrance.
With this in mind, we include a 'free tester' with every fragrance order to ensure your confidence that you can exchange it without difficulties.
Ultimately, the most important thing is to select a fragrance that you think the person will love and that will make them feel special.
About Pairfum London
We are Pairfum London, a boutique perfumery house with an acutely developed sensitivity for the taste and 'zeitgeist' in fragrance. We pride ourselves in developing niche fragrances that you can fall in love with and enjoy for a long time.