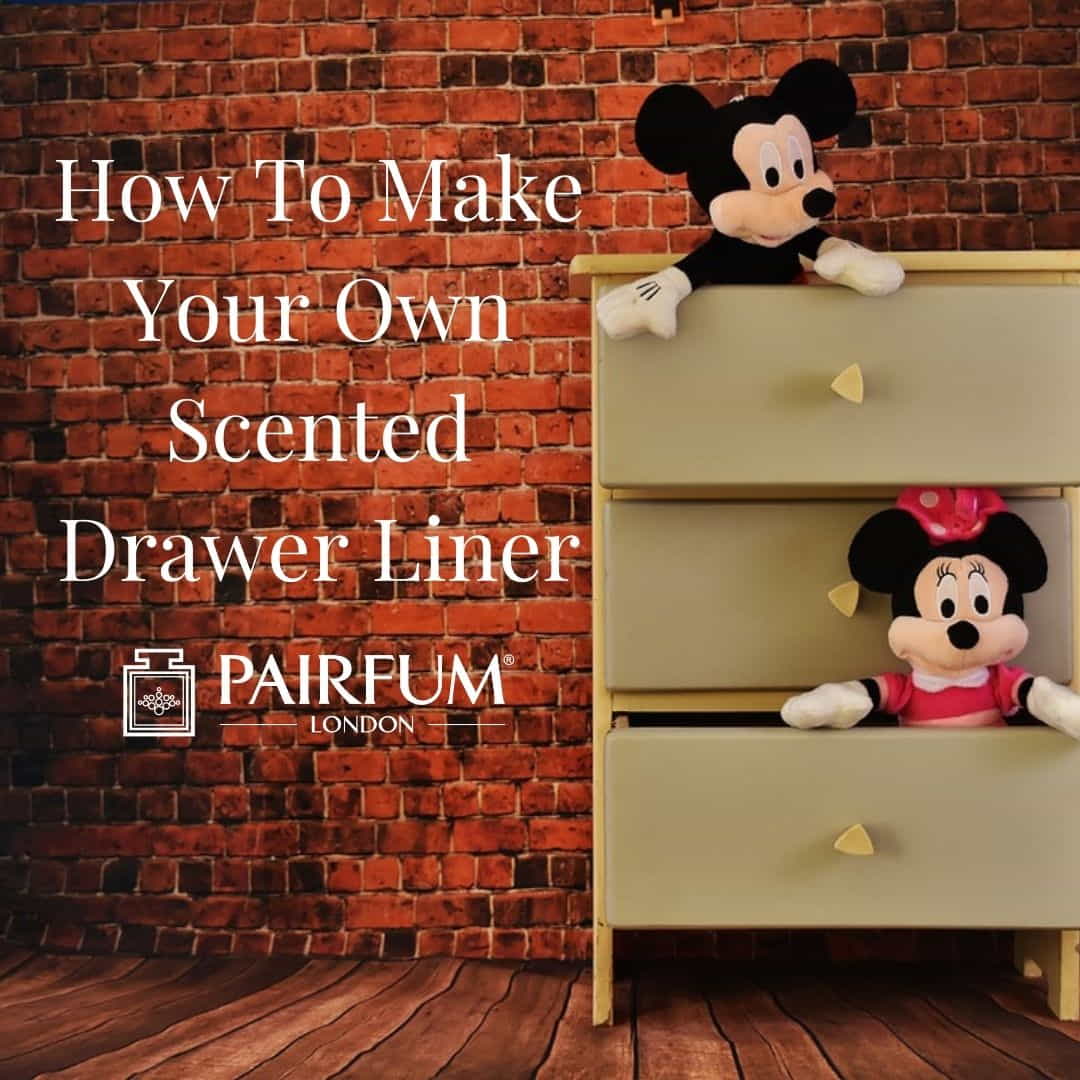 Why Should You Create Your Own Scented Drawer Liner ?
Creating your own scented drawer liner is the perfect remedy when you are tired of your clothes smelling the same as the drawers where they came from. Not only will it give your drawers a whole new look, but your clothes will carry the wonderful fragrance of being freshly laundered for longer.
To see more reasons why you should use drawer liners, we refer you to an excellent article written by JAM Organising which details the many benefits.
Make Your Own Scented Drawer Liner – A Step by Step Guide
Below we have outlined the key steps to make your own scented drawer liners.
Step 1: Ensure You Have All Of The Required Materials
Wall Paper / Wrapping Paper / Decorative Copy Paper
One Small Glass Dish
Cotton Balls / Scent Bottle
Scissors
Ruler
Essential Oil (of your choice)
The fragrance you choose is completely up to you.
We do caveat this by recommending the following:
only buy high quality, pure and concentrated essential oils to ensure you have an enjoyable and long-lasting perfume.
equally, please steer away from oils that may stain your clothes. Examples of such oils are vanilla, cinnamon and other spices, all types of citrus oils (lemon, mandarine, …). Before using any oil, we advise testing whether the oil discolours using an old piece of fabric, e.g. cotton. Simply apply a little oil to the fabric and leave this sitting in the sun. Within a relatively short time you should be able to see any discolouration.
for the same reason, we advise not to buy mixtures of essential oils, e.g. a 'Christmas Scent', as these might contain ingredients that will stain without explicitly mentioning them, e.g. cinnamon oil.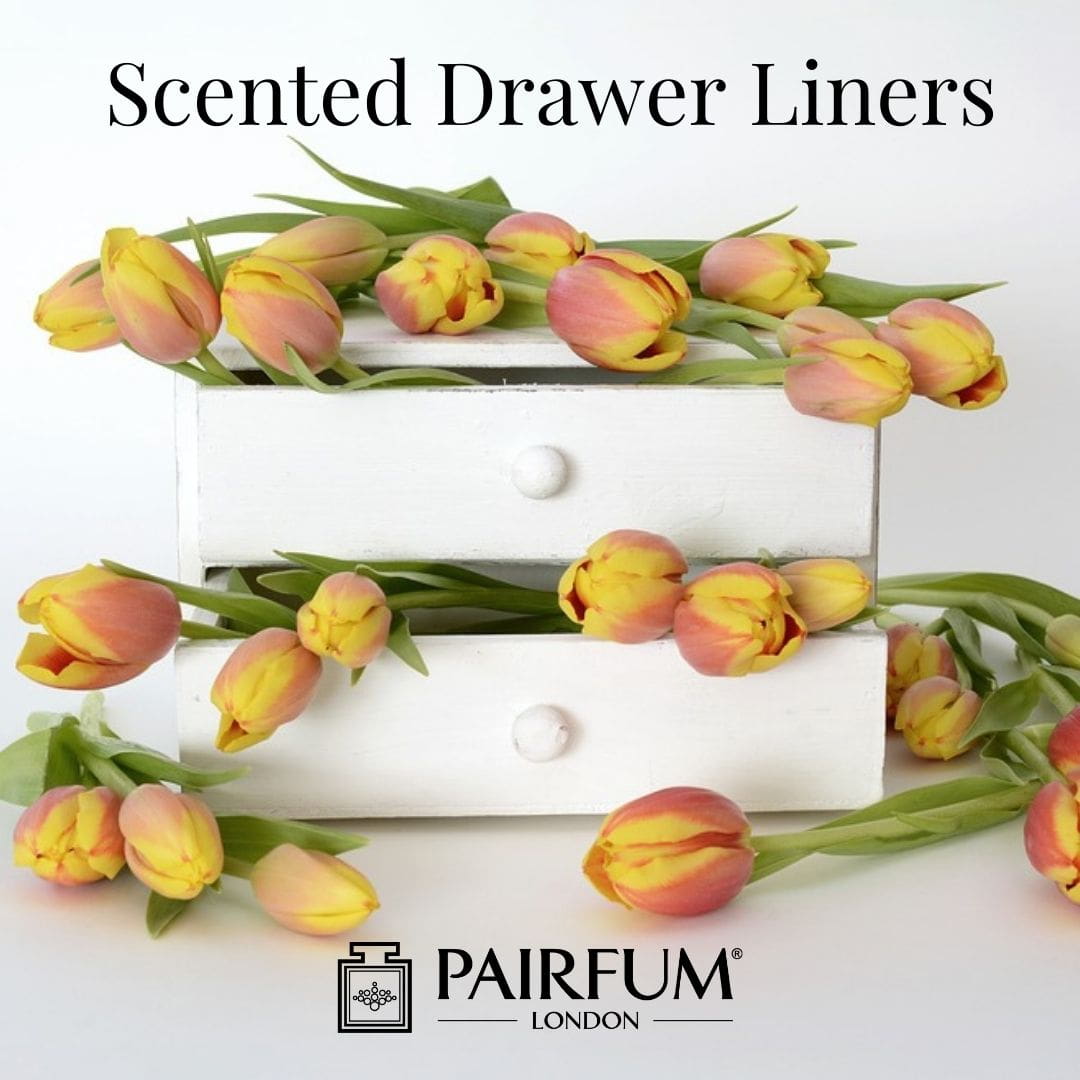 Step 2: Choose Your Scented Drawer Liner Paper
Choose the paper you would like to use in your dresser. The key criteria must be that the paper is absorbent or porous. This is to ensure that the fragrance you use is being absorb and then released slowly. Coated, lacquered or painted papers are typically not porous enough.
Wallpaper is normally a good starting point, as it tends to be relatively thick and very absorbent. Alternatively, a nice wrapping paper or decorative copy paper can be ideal.
Step 3: Measure The Dimensions of Your Drawers
Measure both the width and length of the inside of the drawer bottom you would like to be lined and then cut your chosen paper according to these dimensions.
Step 4: Mix Your Essential Oils
Create a mixture of essential oil and water. The ratio you should aim for is 50ml of water to every 1 – 2ml of the essential oils. 
We know this can be difficult to measure but an easy solution is to count your drops: for every 50 drops of water you add 1 or 2 drops of essential oil. Alternatively, use kitchens scales.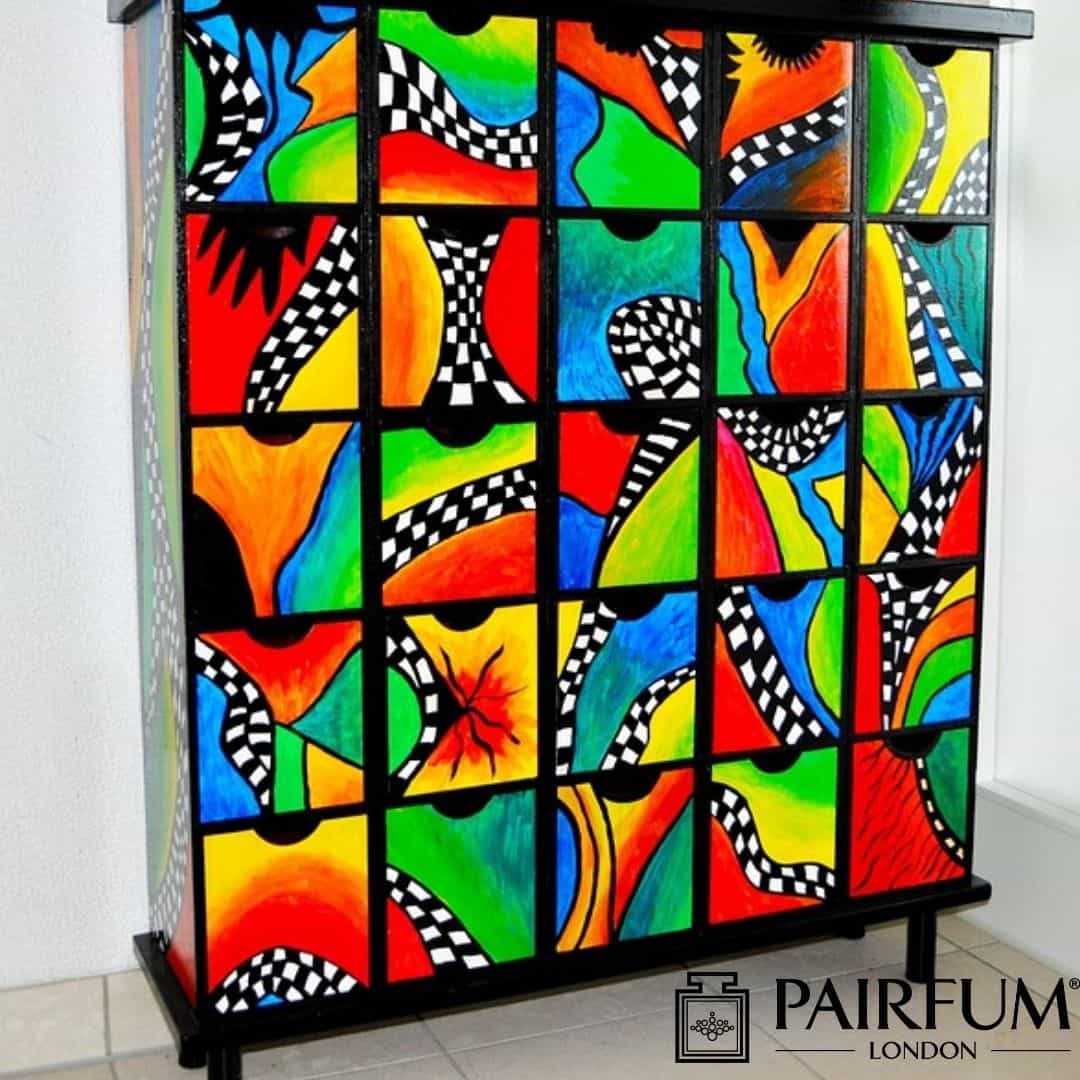 Step 5: Add Your Mixture To A Clean Spray Bottle
Pour the mixture into a clean spray bottle.
Please note: be sure that the spray bottle is clear of debris or you may spray additional and unwanted particles onto your paper.
If you don't have a spray bottle to hand, add the mixture to a small dish. Then dip and slightly drain with a cotton ball.
Step 6: Apply The Mixture To The Drawer Lining Paper
Spray a mist of the mixture over the paper until it is completely damp but not yet wet, i.e. not liquid or droplets sitting on the surface.
Alternatively, gently brush the cotton ball over the BACK side of the paper. The more of the paper you cover the stronger your scent will be.
Step 7: Leave your Scented Drawer Liner To Dry
Hang your paper to dry on a clothesline or drying rack. If for any reason neither are available, then place a towel on a flat surface and lay the papers on top.
Drying times vary dependent on the amount of solution that you have applied.
Bonus Tips
Traditionally drawer liners are used where you store clothes: drawers, wardrobes or shelves in the bedroom. There is, however, no reason why scented drawer liners shouldn't be added to drawers, cabinets or cupboards in the kitchen, bathroom, living room or any other suitable room.
During your research you may hear about fabric liners being an alternative to paper. The are certainly suitable true but we do caveat this recommendation by saying that is is important that you use a natural, tightly-woven and absorbent fabric, such as cotton or linen.
Other substrates such as cork and leather are also excellent alternative options, as long as they are uncoated, uncoloured and absorbent. Unpainted, unvarnished or uncoated wood is another very good solution.
We advise against the use of plastics or plastic lined fabrics due to the likely interactions between the essential oils and the synthetic plastic.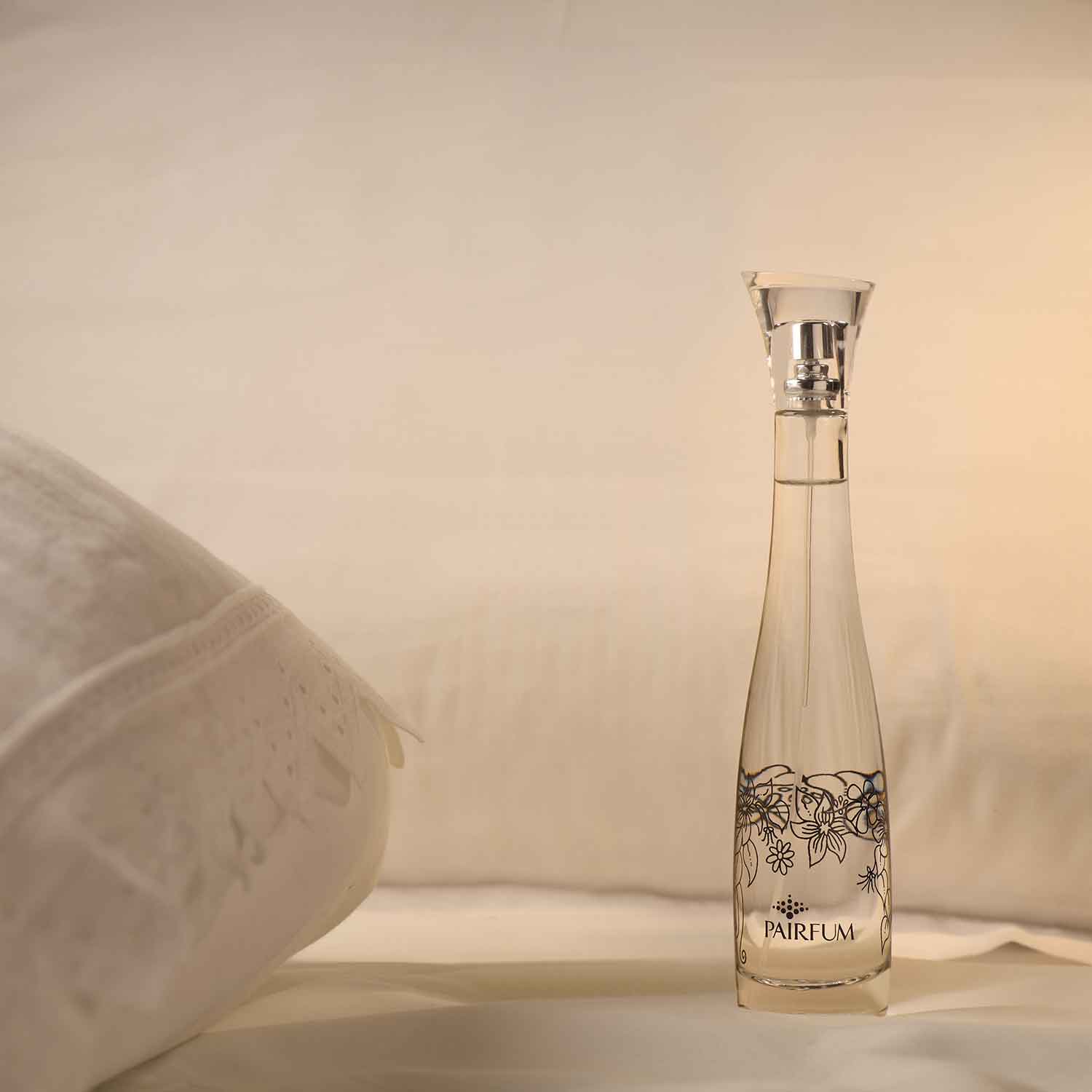 Bonus Tips:
If you want to be without the hassle of making your own mixture, might we recommend spraying your drawer lining paper with our Linen Spray.  As well as lavender (featured above), we offer a wide-range of fragrances in our linen sprays such as 'Blush Rose and Amber' & 'Magnolias in Bloom'.
The great advantage of using Pairfum London's Linen Spray to freshen up your drawer lining paper is that you can refresh them at any time and you are not limited to the choice of perfume or paper that the manufacturer of the drawer liner has selected.
Alternatively,  you may wish to spray your favourite perfume on a suitable drawer lining paper. Please be careful, however, as some of the ingredients they contain might stain your clothes, e.g. vanilla, citrus, cinnamon and other spices.
Scented Sachets
If you are looking for an even more convenient solution, we recommend our Luxury Natural Scented Sachets. Simply hang one in a drawer, wardrobe, cabinet, cupboard or similar location and it will perfume every day for up to 9 months.