There's no denying that perfumes are a luxurious and highly personal accessory that can add a touch of elegance and sophistication to your look. However, understanding the complex blend of scents that make up a fragrance can be daunting for even the most experienced perfume enthusiasts.
Perfume notes are often compared to musical notes as they come together to create an aromatic symphony. These notes are categorised into three sections: top, middle and bottom notes.
In order to fully appreciate and enjoy the fragrances you wear, you need to understand the different types of notes and recognise the characteristics of each note.
At Pairfum, our in-house perfumers use their innovative skills to create a variety of unique and memorable scents. Our fragrant collection includes a wide range of niche perfumes, diffusers, scented candles, prebiotic lotions, room sprays and much more.
In this blog, we'll explore some tips and tricks for identifying the key notes in perfume. Whether you're a seasoned perfume connoisseur or just starting to explore the world of fragrances, these tips will help you develop a deeper understanding and appreciation of perfumes.
What are Perfume Notes?
Perfume notes are basically the blend of ingredients that make up a fragrance. Perfume artisans carefully select each note to craft complex and pleasant aromas.
These fragrance key notes can be separated into a three-tiered pyramid: top, middle and bottom.
Let's understand these notes further.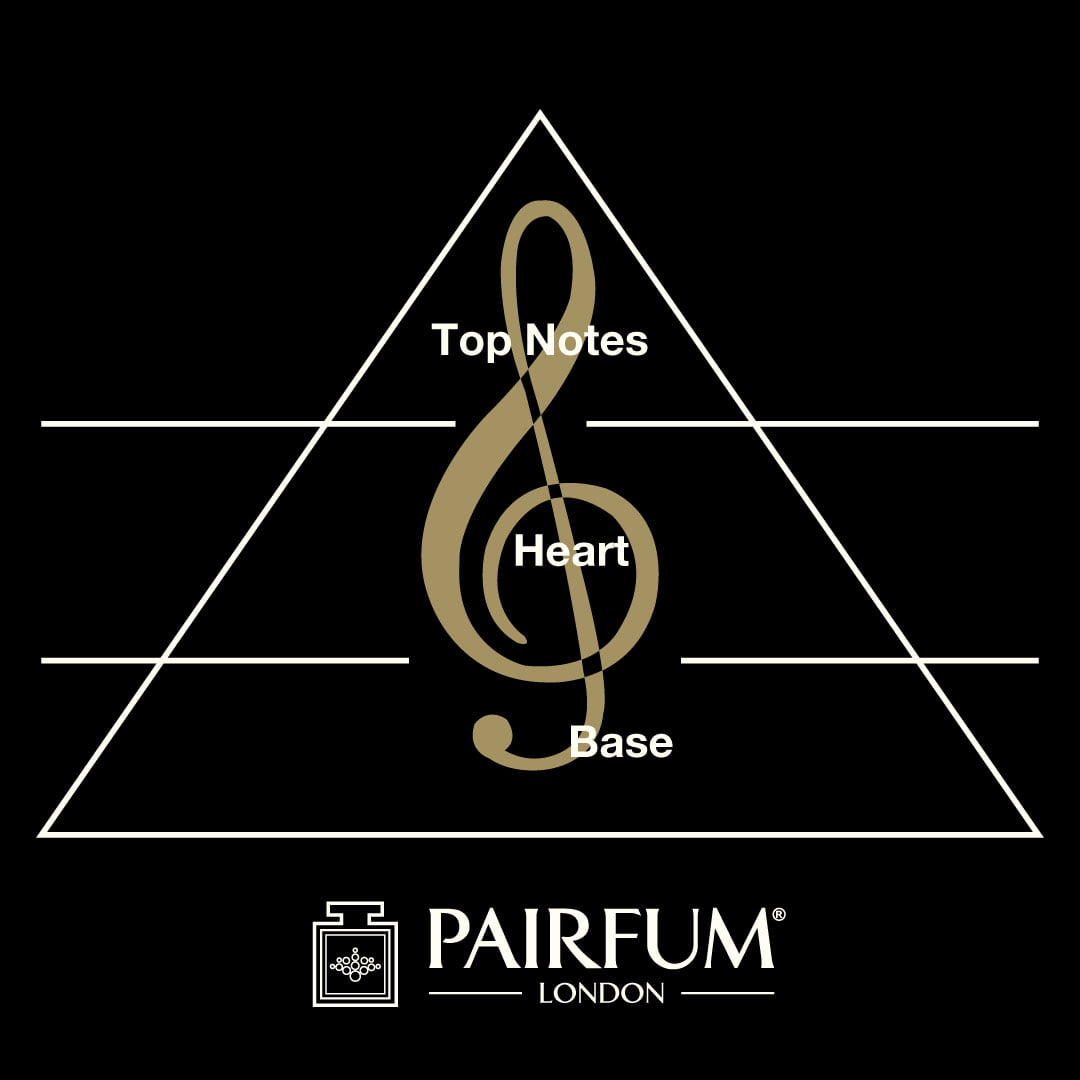 The Top Note
Also known as headnotes, these form the top layer of a fragrance. The top notes are the initial scents that you smell when you first apply a fragrance, and they play an essential role in the first impression made by the perfume.
Top notes generally last for only five to fifteen minutes before smoothly transitioning to the next note. The main purpose of this note is to provide you with a memorable starting point for your fragrance.
Top notes are usually light and fresh. Some of the more common ingredients of these notes include citrus or mild floral or fruity essences that make a strong impact on the wearer.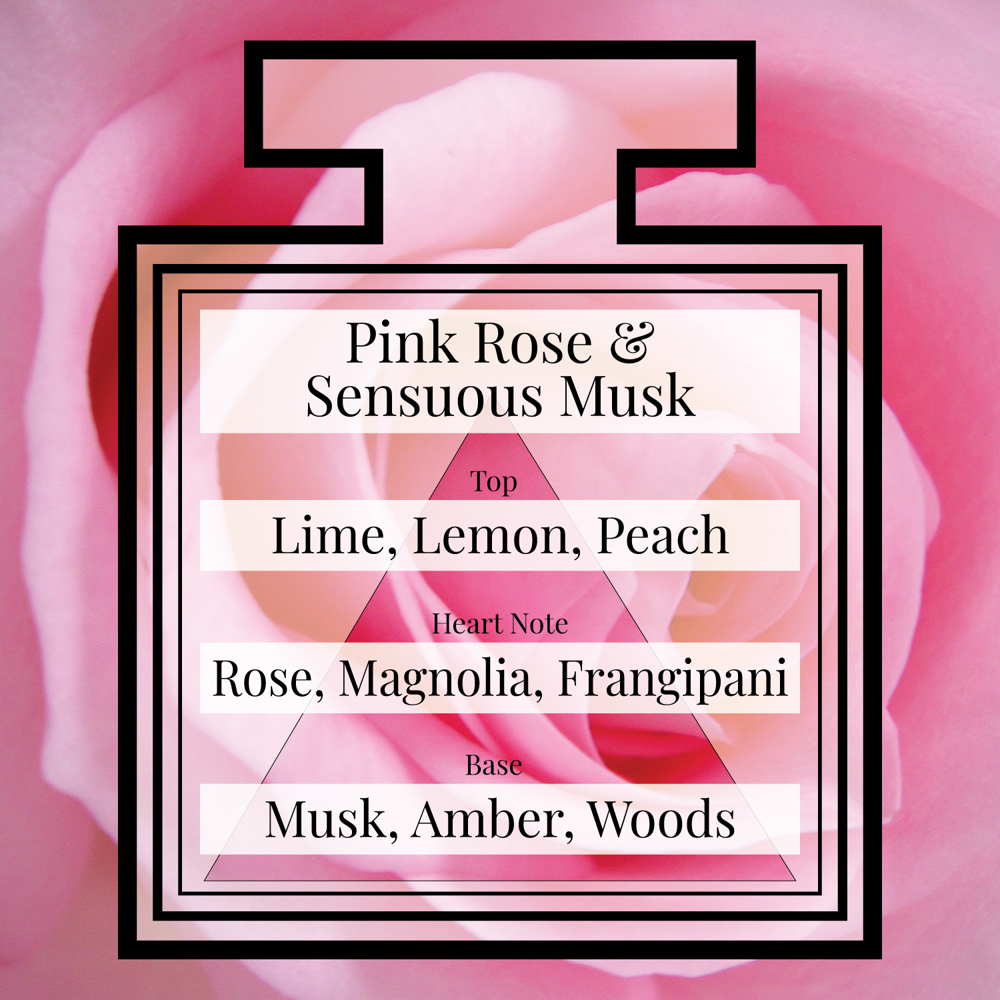 The Middle or Heart Note
The middle note, also known as the heart notes, are the scents that develop after the top notes have evaporated. These notes make up the heart of the fragrance and help to deepen your experience of the perfume.
Heart notes retain hints of the top notes' aroma while also adding new scents. As these notes make up 70 percent of the fragrance, they last longer than the top notes and can help to ease you into the stronger base notes.
They are typically floral or spicy and can include scents such as jasmine, lavender, and nutmeg.
The Base Note
These notes form the foundation of a perfume and help to add more depth to the lighter notes. Base notes are typically more rich, robust and long-lasting.
This note usually kicks in about 30 to 45 minutes after spraying a perfume and can last up to six or more hours depending on the concentration levels. Base notes often include scents such as sandalwood, vanilla, and musk.
No matter your favourite key note preference, find your perfect perfume in our amazing collection of niche fragrances.
Tips for Identifying Key Notes in Perfumes
1. Determine the Notes
One of the best ways to identify the different notes in a fragrance is to smell it at different stages of a dry down. The dry down is the process of the fragrance evaporating and developing on your skin. When you first apply a fragrance, focus on the initial scents that you smell, these are the top notes.
After about 15-30 minutes, the middle notes will start to develop, and you'll notice a shift in the scent profile. Finally, after an hour or so, the base notes will become more prominent, and the scent will have settled into its final form.
2. Recognise the Notes' Characteristics
Once you have a basic understanding of the different types of notes in perfumes, you can start to recognise their characteristics. You'll notice that citrus notes are typically fresh and bright, while floral notes are typically delicate and romantic.
Spicy notes tend to have a warm and comforting quality, while woody notes can have a grounding and earthy quality. When choosing your signature scent, find the notes that resonate with you and suit your personality and tastes.
Check out our perfume experience box to sample a variety of exquisite aromas.
3. Analyse the Fragrance Families
Fragrances can also be grouped into different families, such as floral, oriental, and woody. Each family has its signature notes that are commonly used in perfumes within that family.
Floral fragrances typically have a strong presence of notes such as rose, jasmine, and lavender. Spicy notes such as vanilla and cinnamon tend to dominate Oriental fragrances. With woody fragrances, you'll find notes such as cedarwood and sandalwood.
4. Create a Personal Fragrance Library
As you start to become more familiar with the different notes and families of perfumes, you can create a personal fragrance library for reference and comparison. This can be a physical collection of perfumes or a digital collection of notes and observations.
Keeping a record of the fragrances you've tried and what you liked and didn't like about them can help you to refine your fragrance preferences and make more informed decisions when choosing new fragrances to try.
Choose Pairfum to Experience Invigorating Fragrances
Are you looking for a unique and luxurious key note in your perfume? We've got just what you need.
At Pairfum, our in-house perfumers are passionate about fragrances and dedicated to innovating new and unique scents to delight our customers.
With our expertise in the perfume industry, we create a wide range of fragrant products. Our collection includes exquisite niche perfumes, home aromas, skin care products and much more.Explore our stunning products and reach out to us to find out more about our offering.