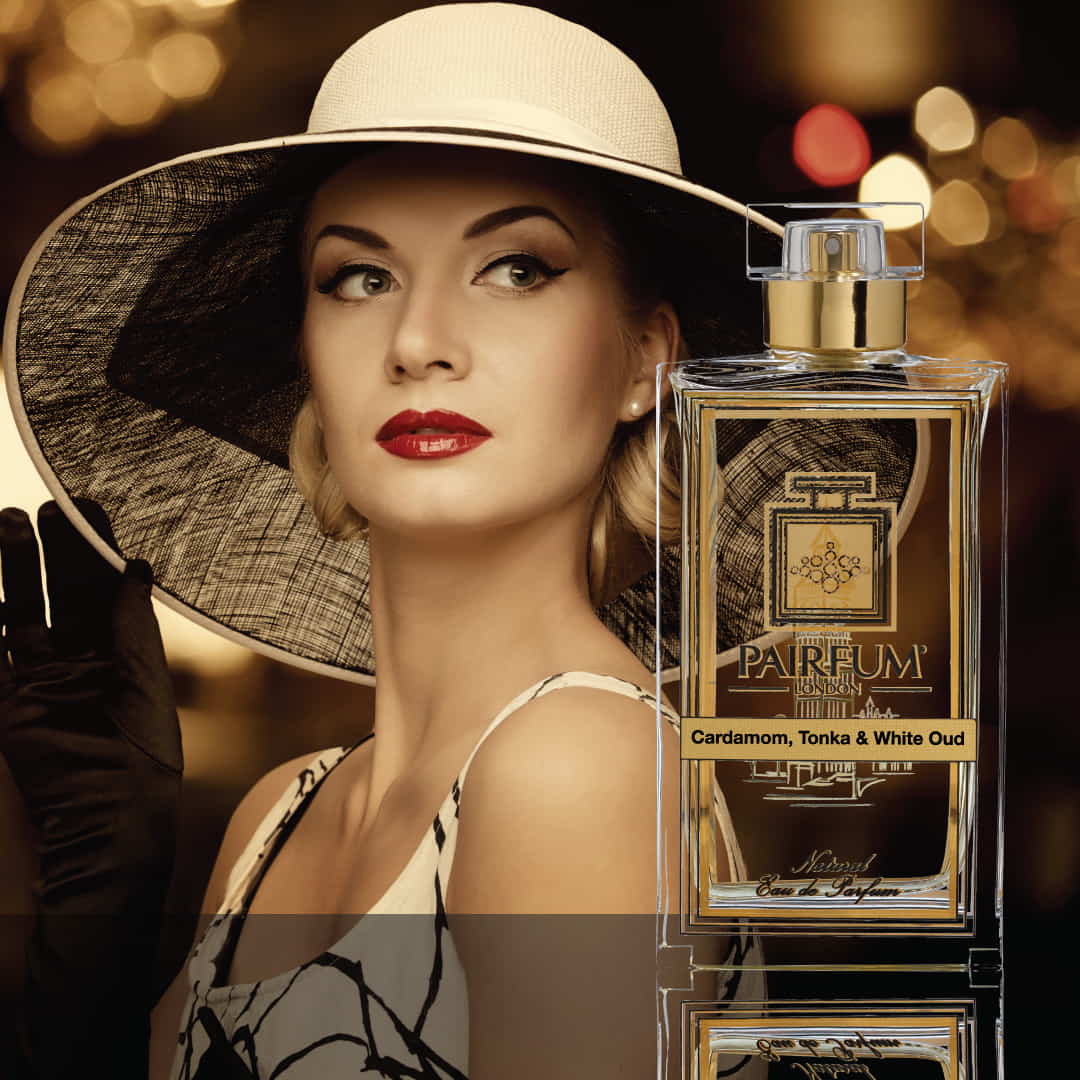 This is the second post in our mini-series of "How To Choose A Beautiful Perfume As A Gift".
Today's post is about the question 'What should I look for when buying perfume?' and 'How can I avoid mistakes?'
Mistakes To Avoid
As a perfumer, I get asked this question frequently and these are my top tips
Evaluate the perfume first on a smelling strip, both initially and after it has settled. Once you find that you love it, only then try it on your skin and ideally at home, amongst the scents within your home.
This prevents you buying a perfume that is completely different outside the perfumery and/or on your skin.
Simple Mistakes to avoid:
never touch your nose with the fragrant smelling strip or everything will smell like the perfume you now have sitting on your nose
never let the smelling strips touch each, or they will all smell the same. Instead, hold them in one hand spread out like a fan.
only let the charming shop assistants spray perfume on your skin, once you have selected the perfume after trialling it on a smelling strip
A Step-By-Step Guide:
When using a smelling strip, bend up the tip of the strip (it somewhat prevents the scents from mixing when you accidentally bunch the scent strips together and it also prevents the scented tip from touching a surface when you put it down)
Write down the name of the perfume to remember what you sprayed. It becomes confusing when you have multiple smelling strips.
Spray the bent up tip 2-3 x times, holding the strip away from any surfaces.
Now smell the strip but not too deeply, as this will fatigue your nose. Smell lightly until you perceive the first notes and then take away the blotter and just 'sense' and enjoy the experience.
Can you recognise any ingredients? Your first impressions are typically the 'top notes'.
Return later to the smelling strip and you will notice the fragrance gradually evolves to 'heart' and 'base notes'.
Nasal fatigue sets in after about 3 x fragrances so take a break of 3 minutes, ideally away from the scented 'cloud' of the perfumery isle. It is scientifically proven that smelling coffee beans makes no difference.
Smell the perfumes again after 48 / 24 / 8 / 4 / 2 hours.
Pick the perfumes you love and wear them to fully experience the fragrance.
We have a detailed guide on our website:
https://www.pairfum.com/how-to-evaluate-sample-test-or-smell-perfume/
Online Shopping
Our Recommendation For Perfume Shopping Online
1. Make sure the company includes a free mini tester of the perfume you are buying so that you can try the perfume before you open the pack.
2. Does the retailer offer a free returns policy?
Once the perfume retailer offers both, shopping for perfume online becomes:
risk free, as you can return the scent easily, if it is not right (either for you or for the person you have gifted it to), and
superior to shopping instore, as you can extensively trial the perfume on your skin and surrounded by your own, familiar scents.
In this context, look out for 'Experience Boxes', 'Fragrance Libraries' or 'Discovery Sets'. They are a great way to try new perfumes before you upgrade to a full-sized bottle.
Here is a link to the Perfume Experience Box that we offer:
https://www.pairfum.com/product/fragrance-library-perfume-experience-box-collection/
Summing up, we hope these simple tips make a little easier to choose a wonderful perfume as a gift without the usual risks.