Mother's Day is a special occasion to celebrate and honour the woman who has nurtured and cared for you throughout your life. This year, why not surprise your mother with a unique and fragrant gift that will leave her with a lasting impression?
Whether it's a niche perfume, a scented candle, a set of essential oils, or an entire hamper of aromatic products, a fragrant gift is the perfect way to show your love and appreciation for all that she does.
At Pairfum, our in-house perfumers are extremely passionate about fragrances. They use their innovative skills to create an exquisite variety of unique aromas. Our luxurious collection includes niche perfumes, diffusers, scented candles, room sprays and much more.
In this article, we'll explore Perfect Mother's Day Gifts that will leave a lasting aroma of love and happiness. From invigorating niche perfumes to fragrant candles, we'll help you find the perfect present that will make this Mother's Day a celebration to remember.
1. Find the Perfect Niche Fragrance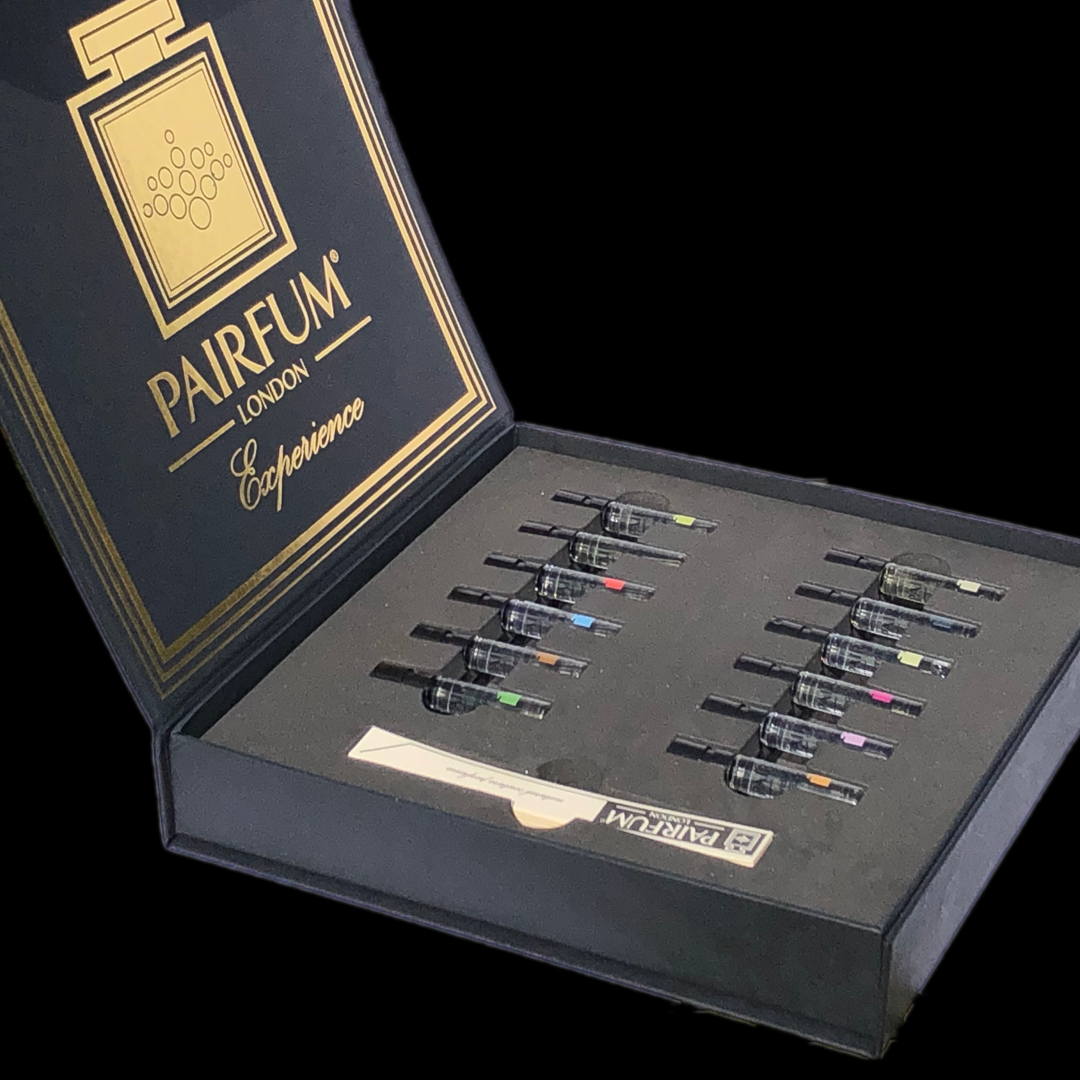 Picking the perfect niche fragrance for your mum is an art that requires a deep understanding of her perfume preferences. Niche fragrances are highly sought after for their unique and sophisticated aromas, making them the perfect gift for a discerning mother.
To find the ideal niche fragrance, consider her personal style and the types of fragrances she typically wears. Pay attention to the occasions she wears them for, such as everyday wear or special events. Ask for recommendations from her friends or family members, and consider the brands and perfumes that she already loves.
With this information, you can select a niche fragrance that perfectly captures your mum's unique personality and style. Whether it's a floral, woody, or fresh note, a niche fragrance is a luxurious and memorable gift that your mum will treasure for years to come.
Having trouble picking just one niche fragrance from our incredible collection? Check out our perfume experience box that allows you to try 12 different fragrances, each with exceptional notes.
2. Choose Aromatic Candles and Essential Oils
Aromatic candles and essential oils would make an ideal gift for a relaxing Mother's Day. These fragrant products not only add a beautiful aroma to any room, but they also provide a sense of calm and relaxation that your mum will surely appreciate, making them an all-time favourite amongst Perfect Mother's Day Gifts.
Our natural candles come in a variety of fragrances, from fresh and invigorating to warm and cosy. Choose one that reflects your mum's personal preferences or one that will create a calming atmosphere for her. Essential oils, on the other hand, can be used in a diffuser or blended with a carrier oil for a massage.
Whether she uses them for aromatherapy, stress relief, or simply to create a cosy ambiance, your mum will love these fragrant gifts. Both fragrant candles and essential oils make wonderful additions to a soothing spa day or even a quiet evening at home. So, light a candle, diffuse some essential oils, and let your mum unwind during this Mother's Day.
3. Find Aromatic Room Sprays and Room Diffusers
Room sprays and room diffusers make thoughtful gifts that will create a fragrant home environment for your mum. Room sprays are a quick and easy way to add a burst of freshness to any room. They come in a variety of aromas, from floral and fruity to earthy and musky, so you're sure to find one that your mum will love.
Room diffusers are a more long-lasting option and perfect for creating a continuous and subtle fragrance in your mum's home. These diffusers come in a range of styles, from sleek and modern to charming and decorative. Choose one that matches your mum's home decor and personal style.
Both room sprays and diffusers make wonderful gifts that will help your mum turn her home into a fragrant haven. Whether she uses them to freshen up the living room, bedroom, or bathroom, your mum will love these thoughtful gifts that make her home smell as beautiful as she is.
4. Create a Personalised Fragrant Gift Basket
If you're overwhelmed with the variety of aromatic products, why not create a personalised fragrant gift basket for your mum as a thoughtful and unique way to show her how much you care? Choose a selection of her favourite fragrances, such as candles, niche perfumes, skin-care products, or essential oils, and present them in a beautiful basket.
You can also add a few special touches, such as a handwritten note, a bouquet of fresh flowers, perfumed botanicals, or a cosy blanket. Consider your mum's personal preferences and choose products that will truly delight her. For example, if she loves spa days, include luxurious bath products and a soothing candle. If she loves nature, choose floral aromas and essential oils.
A personalised fragrant gift basket is a wonderful way to show your mum that you've put thought and care into her gift. It's a sentimental and practical present that she'll cherish for years to come.
Choose Pairfum to Find Perfect Mother's Day Gifts with an Aroma.
Looking for exquisite, fragrant surprises for your Mum? We've got you covered!
At Pairfum, our in-house perfumers are passionate about fragrances and dedicated to innovating new and unique aromas to delight our customers.
With our expertise in the perfume industry, we create a wide range of fragrant products. Our collection includes exquisite niche perfumes, home aromas, skin care products and much more.Explore our stunning products and reach out to us to find out more about our offering.