Fragrance has a unique ability to evoke memories, emotions and experiences. It's no wonder that the world of perfume is a vast and complex one, with an incredible range of notes and compositions.
Understanding the language of fragrance can help you to appreciate and select your perfect signature perfume, whether you're a longtime fragrance enthusiast or just starting to explore the world of niche perfumes.
Here, at Pairfum London, our in-house perfumer is passionate about natural niche fragrances. Additionally, the artisans in our perfume studio use their craftsmanship to produce an exquisite variety of unique perfumery products to be proud of. From luxuriously scented candles and natural reed diffusers to niche perfumes and perfume room sprays, we have a wonderful variety of aromatic products for you.
In this blog, we'll dive into the world of fragrance and explore the building blocks i.e. the notes and accords of niche perfumes. We'll break down the components of fragrance and explore how they work together to create unique and complex aromas.
Breaking Down the Components of Niche Perfumes: Notes, Accords and Compositions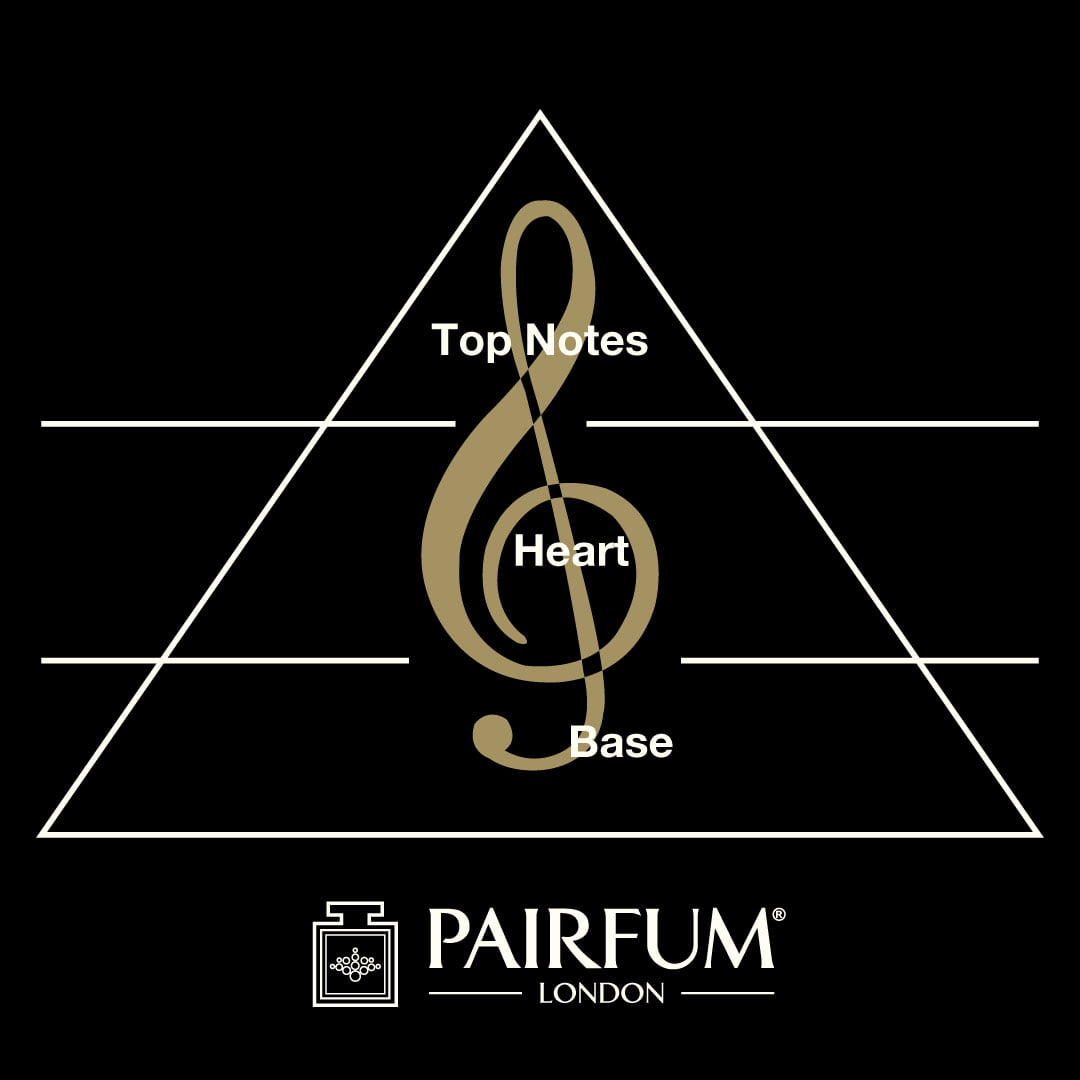 Breaking down the components of niche perfumes can help you to better understand and appreciate the art of perfumery.
At the heart of any perfume are notes, which are the individual aromas that you can detect in a fragrance. Perfumes can contain a wide range of notes, from fruity and floral to earthy and spicy.
Accords are a combination of notes that work together to create a specific fragrance profile, such as a citrusy or woody aroma. Compositions are the overall blend of notes and accords in a perfume, and can range from simple and straightforward to complex and multifaceted.
Understanding these building blocks can help you to select the perfect fragrance to suit your taste and personality. To find the best niche fragrances, explore our unique selection.
The Fragrance Pyramid: How Notes Unfold Over Time in a Perfume
The fragrance pyramid is a way of describing how a perfume's notes unfold over time.
At the top of the pyramid are the initial notes, which you'll smell as soon as you apply the perfume. These can be light and refreshing, such as citrus or floral aromas.
As the perfume dries down, the heart notes become more prominent. These form the core of the fragrance, and can be more complex and layered. Finally, the base notes emerge, which are typically deeper and more long-lasting.
Understanding the fragrance pyramid and identifying the unique notes can help you to appreciate how a perfume develops over time, and can also guide you in selecting a fragrance that suits your preferences.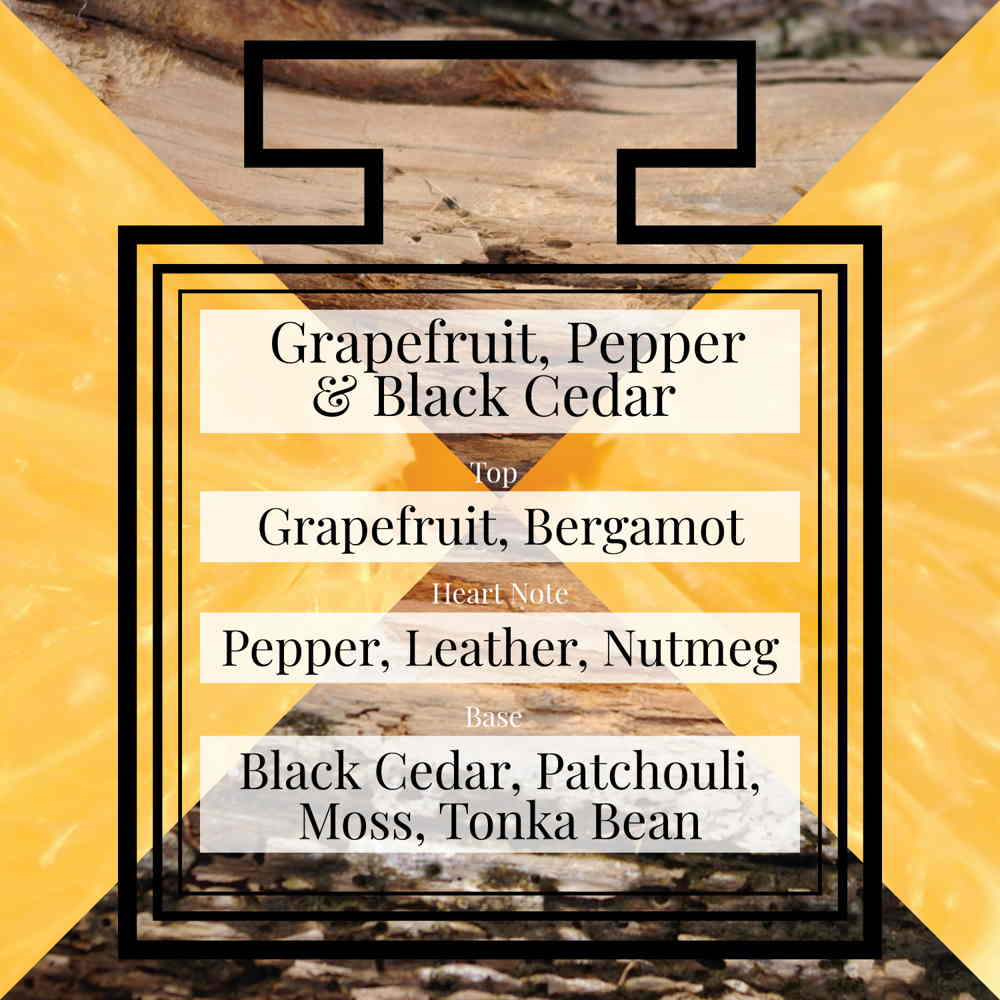 Understanding Fragrance Families: How to Identify Different Types of Aromas
Fragrance families are a way of categorising and describing perfumes based on their fragrance profiles.
By understanding the different fragrance families, you can better identify and select perfumes that you enjoy. Some of the most common fragrance families include floral, citrus, oriental and woody.
Floral fragrances are based on flower aromas and can range from light and delicate to rich and intense. Citrus fragrances are fresh and invigorating, with accords such as lemon and bergamot. Oriental fragrances are warm and exotic, often featuring spices like cinnamon and clove. Woody fragrances are based on earthy aromas like sandalwood and cedarwood.
By learning about fragrance families, you can better understand the accords that appeal to you and find the perfect perfume. However, if you're having trouble choosing just one fragrance, you could also try our ideal perfume experience box.
Creating Harmony: How Accords Work Together to Create a Unique Fragrance Profile
A perfume accord is the essence of a perfume, and it is made up of a combination of notes that work together to create a unique and harmonious fragrance profile.
Accords can be thought of as the structure or backbone of a perfume, and are carefully crafted to create a harmonious blend of aromas. They are a bit like the 'chord' in music.
For example, a citrus accord might combine lemon, bergamot and orange to create a fresh and invigorating aroma. A floral accord might blend rose, jasmine and lily of the valley to create a rich and complex fragrance.
By understanding how an accord works, you can better appreciate the art of perfumery and select the perfect niche perfume to suit your taste.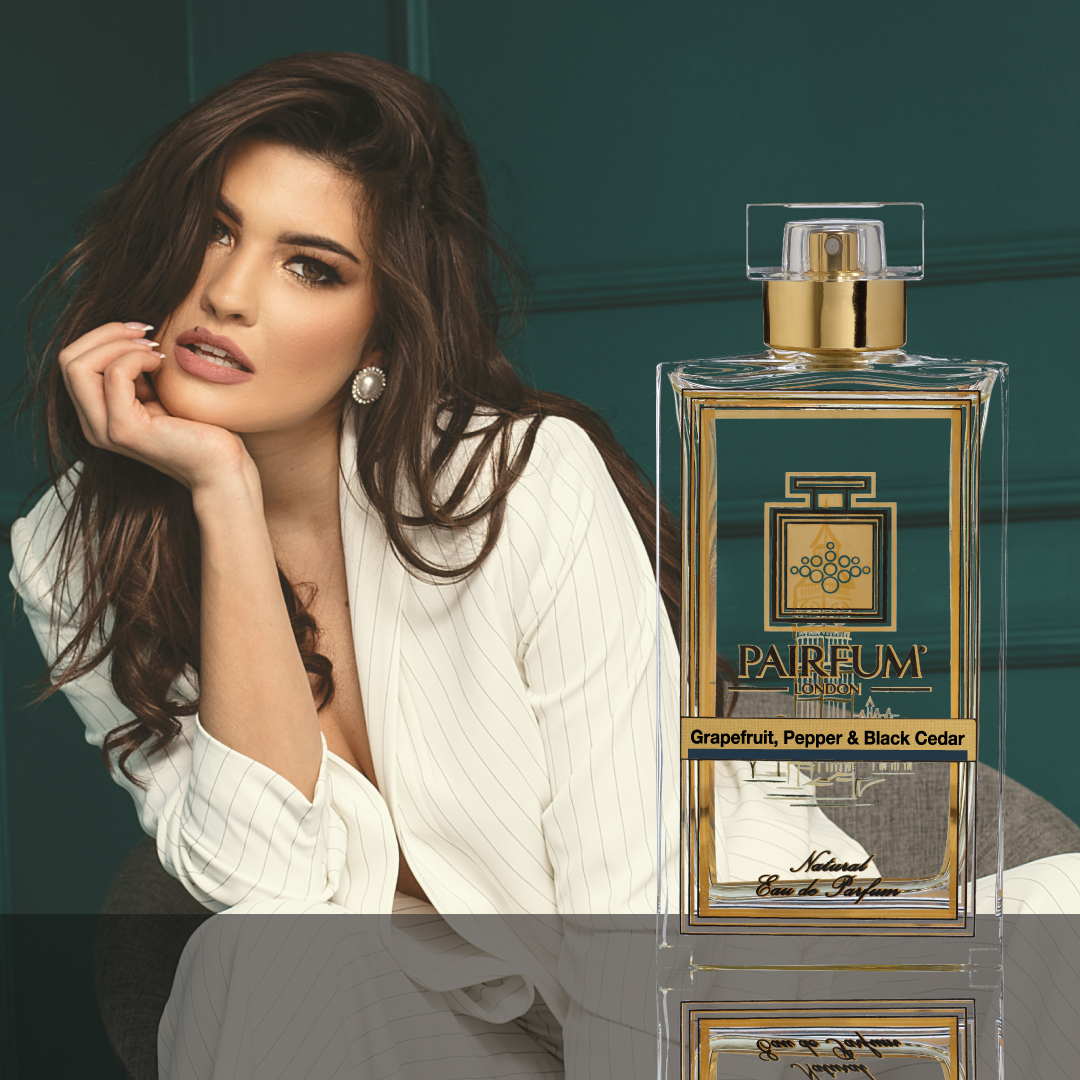 Exploring the World of Niche Fragrance Compositions: From Simple to Complex
The world of niche fragrances is full of unique and intriguing compositions, ranging from simple to complex.
Some niche fragrances may be based on just a few notes, while others can contain 50-200 fragrance oils. An excellent analogy to a perfume composition is a musical composition or a composition in art.
One example of a simple perfume composition might be a fragrance based on a single floral note, while a complex composition might feature a complex range of different fragrance oils that evolve over time. Niche perfumers often use unusual or unexpected combinations of notes and oils to create fragrances that are truly one-of-a-kind.
By exploring the world of niche fragrance compositions, you can discover new and exciting fragrances that push the boundaries of traditional perfumery.
To Experience The Exquisite And Unusual, Choose Pairfum London
Are you looking to sample some incredible notes, accords and compositions in niche perfume? Look no further, we have some exciting fragrances for you to experience and enjoy.
Here, at Pairfum London, our in-house perfumer is passionate about natural fragrances and dedicated to inventing new and unique aromas to delight our customers.
As a leading boutique perfumery house and with our expertise in perfumery, we create a wide range of wonderfully fragrant products. Our collection includes exquisite niche perfumes, home fragrances and much more.
Explore our stunning products and reach out to us to find out more about our offering.