Reed diffusers are a popular and practical way to add fragrance to your living space, without the use of flames or electricity. With a wide variety of fragrances and strengths available, choosing the perfect reed diffuser for your home can be overwhelming. That's where we come in! 
In this blog, we'll provide you with a comprehensive guide to help you navigate the world of reed diffusers. Whether you're a first-time buyer or a seasoned reed diffuser user, this guide is sure to help you find the perfect fragrance to suit your home and enhance your living experience. So, let's get started!
1. Understanding Reed Diffusers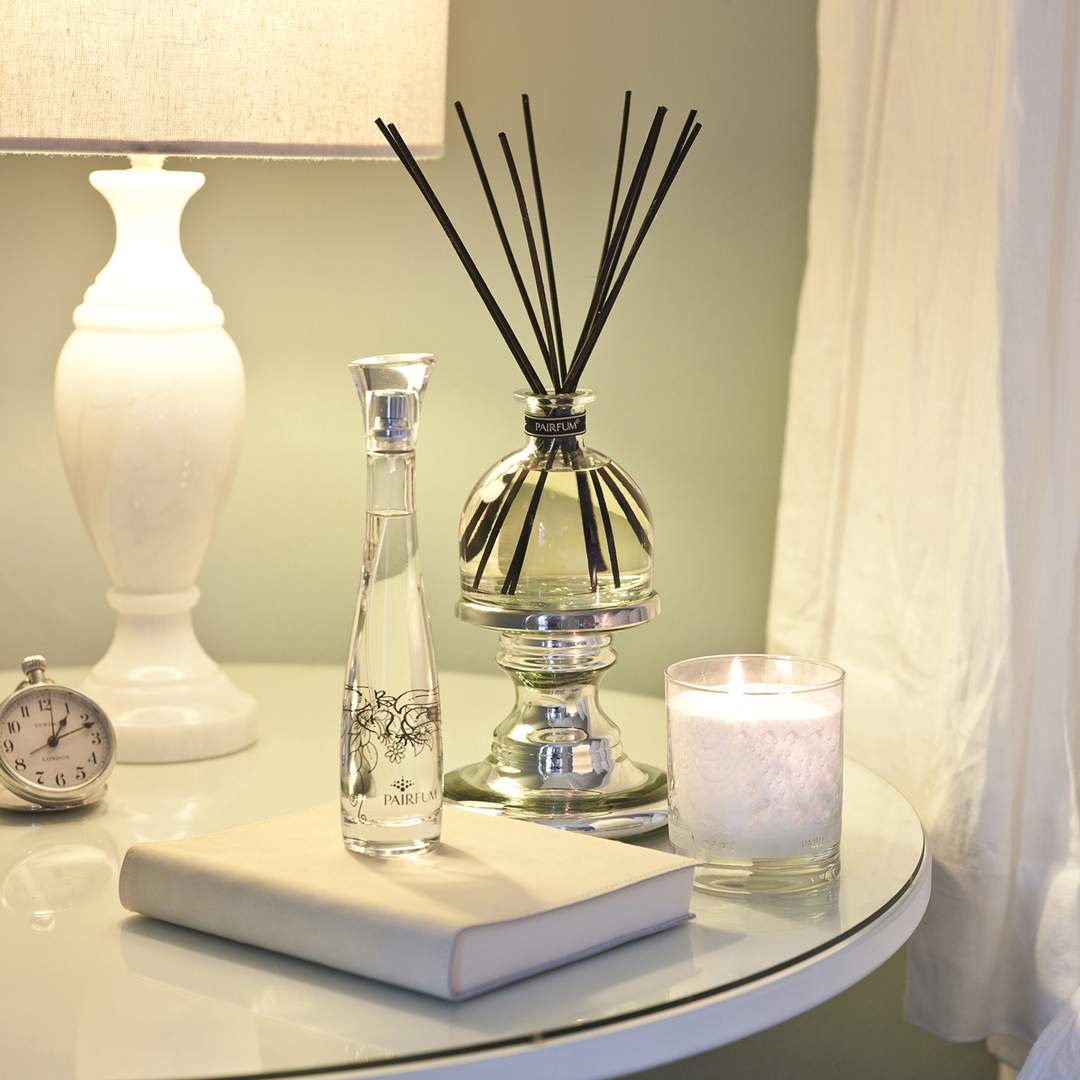 Reed diffusers are a type of home fragrance product that utilises natural reeds to disperse fragrance into the air. The diffuser typically consists of a glass container filled with aromatic essential oil and several natural reed sticks. The fragranced oil travels up the reeds and is released into the air, filling the room with its aroma.
Unlike candles or plug-in air fresheners, reed diffusers don't require any heat or electricity, making them a safe and easy way to add a delightful aroma to your living space. The length and number of reeds used can affect the strength of the fragrance, and diffusers typically last for several months before needing to be replaced or refilled.
2. Picking Your Fragrance
Selecting the right fragrance for your home is an essential step when choosing the perfect reed diffuser. With countless options available, it can be challenging to know where to start. The aroma you choose can have a significant impact on the mood and ambiance of your living space, so it's important to consider factors such as the room's function, your personal taste, and the time of year.
Whether you prefer fresh and clean notes, floral or fruity fragrances, or warm and cosy aromas, there's a perfect reed diffuser out there to suit your preferences. Sampling different fragrances can help you find the ideal one for your home.
To explore a wide range of unique reed diffuser fragrances, check out our aromatic collection.
3. Determining the Right Concentration
The strength of a reed diffuser's fragrance can vary depending on factors such as the number of reeds used and the concentration of fragranced oil in the container. When choosing a reed diffuser, it's important to consider the size of the room where it will be placed, as well as your personal preference for fragrance intensity.
A larger room may require a stronger concentration of fragranced oil or more reeds to disperse the aroma effectively. However, a smaller space may be overwhelmed by a strong fragrance, making a lighter concentration more suitable. Experimenting with different strengths can help you find the perfect balance for your living space.
4. Considering the Quality
When choosing the perfect reed diffuser, it's essential to consider its quality to ensure a long-lasting and effective fragrance experience. High-quality reed diffusers typically use natural fragranced oils and reeds that can last for months without losing their effectiveness.
It's also essential to select a diffuser with a non-toxic, alcohol-free formula to ensure safe and healthy use in your home. A well-designed and crafted container can also contribute to the overall quality of the product. Look for diffusers with sturdy, leak-proof containers that complement your decor and protect your surfaces from any accidental spills or leaks.
For high-quality, natural reed diffusers and other fragrant products that can provide you with a heavenly aromatic experience, explore our exquisite home fragrancing options.
5. Styling Your Diffuser
Reed diffusers not only add delightful fragrances to your home but can also serve as a stylish decor piece. When choosing a reed diffuser, consider the design and how it will fit with your home's aesthetic. Whether you prefer sleek and modern containers, rustic or bohemian styles, or ornate and decorative designs, you can find a reed diffuser to match your decor.
The colour and shape of the container can also contribute to the overall ambiance of the room. A well-styled reed diffuser can add a touch of elegance or whimsy to your space while also providing a beautiful fragrance experience. You can also add luxury scented candles and perfumed botanicals to further enhance your interior decor.
6. Maintaining Your Reed Diffuser
To ensure that your reed diffuser lasts as long as possible and remains effective, proper maintenance is key. Regularly flipping the reeds can help keep the fragrance fresh and potent, while also preventing clogs that can occur when the oil evaporates. Keeping the diffuser away from direct sunlight and heat sources can also help extend its lifespan.
Refilling the oil when it runs low and replacing the reeds periodically can also maximise its effectiveness. Additionally, keeping the container clean and free from dust or debris can prevent contamination that may affect the fragrance quality. By following these maintenance tips, you can enjoy a long-lasting and delightful fragrance experience.
To Experience Exquisite and Unique Fragrances, Choose Pairfum
Looking for the perfect reed diffuser to elevate your home's ambiance? We've got just what you need.
At Pairfum, our highly-skilled in-house perfumer is incredibly passionate about niche fragrances. Additionally, our perfume artisans use their creativity and innovative skills to produce an exquisite variety of unique aromas. From scented candles and diffusers to niche perfumes and room sprays, regardless of the fragrancing options you're looking for, we've got all the aromatic products you need.
With our expertise in the perfume industry, we create a wide range of fragrant products. Our collection includes exquisite niche perfumes, home aromas, skin care products and much more.
Explore our stunning products and reach out to us to find out more about our offering.