Our bees are being placed in danger again. The chemical manufacturers are trying again to get the toxic and banned pesticides on UK fields. On 19.5.2015, an application was filed asking the government to remove the ban on chemicals ( that kill bees ) for some crops that will be planted this autumn.[1]
Sadly, our bees don't have their own voice, which is why members of 38 Degrees have raised a new petition against this new application. Already, 38 Degrees has fought for a Europe-wide ban and they wan to ensure it does not get diluted.[2]
PAIRFUM has always supported the wellbeing of our bees and its beekeepers, both in the UK and abroad, and we are asking all of our fans to sign the petition to keep the ban on bee-killing pesticides.
For your information, these potent pesticides, which were banned in Europe last year, are called neonicotinoids. An influential group of scientists advised recently that these banned substances not only kill bees but actually wreak "havoc" with other insects and plants in the countryside.[3]
It is important that we keep protecting the bee population as we know how crucial they are to our life.[4]
New Petition
Please click HERE to sign the petition and send your request to environment minister Liz Truss to protect the bees.
Thank you for your support, from all of us here at PAIRFUM.
PS: Bees pollinate apples, cucumbers, strawberries, tomatoes, cauliflowers, onions, cabbages, broccoli, carrots and many many more of our fruit and veg. Without bees, we would not survive for very long!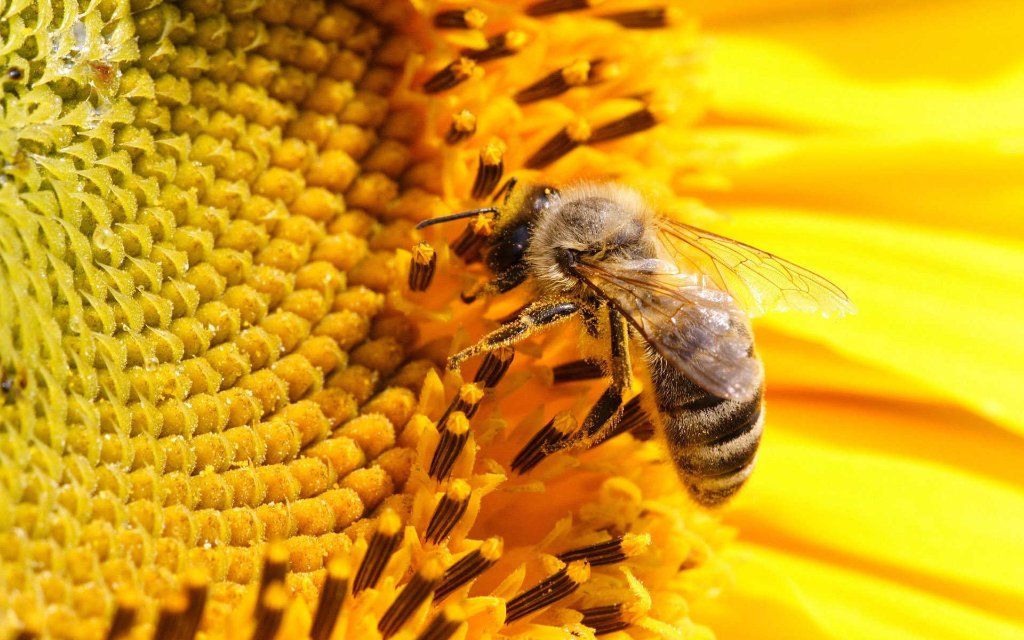 PAIRFUM Flower Candle
Here at PAIRFUM we fully support the ban of bee-killing pesticides, as we believe there are more environmentally friendly solutions.
It is quite simple, the more bees are dying out, the less plants and flowers they can pollinate. Hence, the PAIRFUM flower candle supports the ban on bee killing pesticides from the bottom of its candle glass.
click to see the PAIRFUM Flower Candle
PAIRFUM uses by-products of bees in many of our ranges, such as beeswax in our candles and beewax foundation sheets in the honeycomb wardrobe sachet.
NOTES
[1] Farmers Weekly: NFU confirms bid for neonics ban exemption
http://www.fwi.co.uk/news/nfu-confirms-bid-for-neonics-ban-exemption.htm
[2] The 2-year EU-wide temporary ban was effective from December 2013, and will be reviewed later this year. The government can overturn the ban in 'emergency' circumstances – chemical company Syngenta sought to do this last year.
The Independent: 'Victory for bees' as European Union bans neonicotinoid pesticides blamed for destroying bee population:
http://www.independent.co.uk/environment/nature/victory-for-bees-as-european-union-bans-neonicotinoid-pesticides-blamed-for-destroying-bee-population-8595408.html
The Guardian: Syngenta seeks 'emergency' exemption to use banned insecticide on UK crops
http://www.theguardian.com/environment/2014/jun/25/syngenta-exemption-neonicotinoid-insecticide-ban-oilseed-rape
[3] New York Times: Pesticides linked to honeybee deaths pose more risks, European group says:

[4] Read about 38 Degrees members campaigning to save our bees here:
http://blog.38degrees.org.uk/tag/bees/
You can read more about some of our friends' campaigns to protect our bees here:
Bug life: Saving the small things that run the planet:

Friends of the Earth: The Bee Cause:
https://www.foe.co.uk/what_we_do/the_bee_cause_home_map_39371/